Are you searching for attractive and eye-catchy nail art designs? No worry you are in the right place to get inspired with the most attractive nails, the bling nails!
Prep your nails and apply your favorite manicure or even let your fake nails clear, and apply a glue layer over your nails. Then pick up your favorite rhinestones colors and Swarovski crystals using a wax pencil for nails. Then glue them over your nails, and let your creative juices flow. Also, you can check out the different bling nail art images below for more inspiration.
1. Classy Bling Nails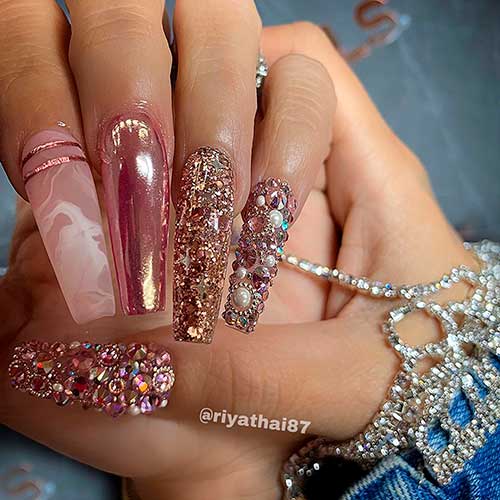 When coffin bling nails are blended with two accent marble and rose gold chrome nails, the turned-out result will be a perfect nail design. You may need some effort to achieve these marble and chrome nails, but you can do it with some patience!
2. Light Blue Grey Ombre Bling Nails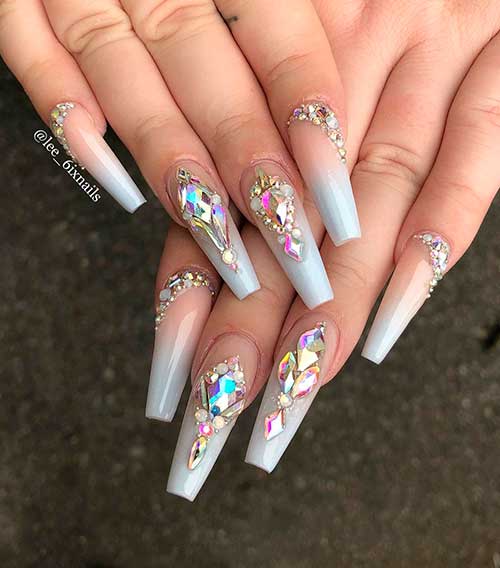 This is a beautiful winter nail art design, just apply the Swarovski crystals and the small rhinestones to adorn the blue-grey ombre coffin nails and add more attraction to them, and enjoy your style!
3. Cheetah goddess Bling Nails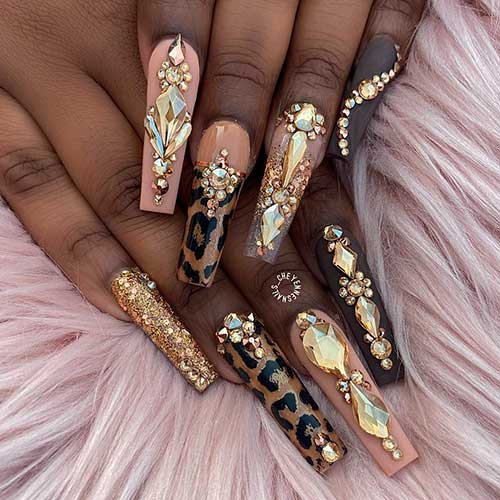 Attractive and classy bling nail art idea over long coffin nails set which, consists of matte brown and pink nails, leopard print nail art transfer foil on an accent nail, and a gold glitter accent nail. So, try this nail art design to elevate your whole look and boost your mood.
4. Less Is More Bling Nail Art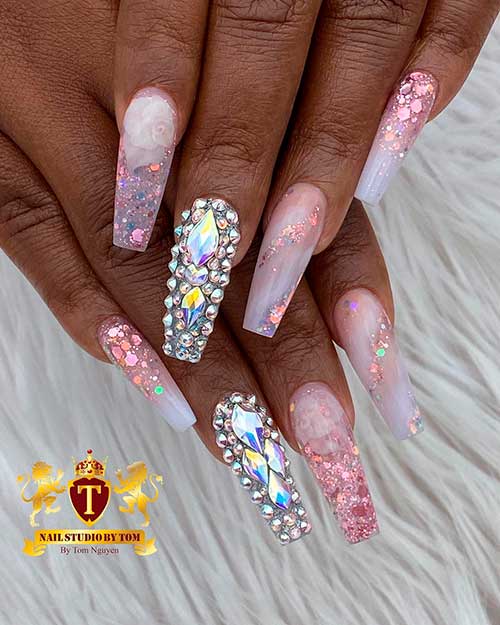 A gorgeous glittery nail art design that is accentuated with bling nail, boost the entire look. So, go for this nail set and shine among them like stars in the sky.
5. Burgundy and Bling Nails Art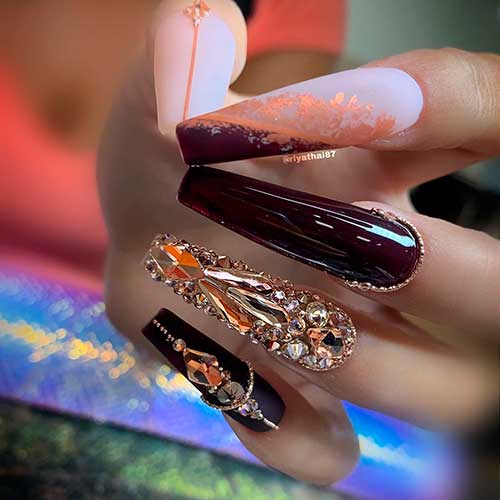 I really love this nail art design which blends glossy and matte nails in a stunning way. And as you see the bling nails elevate the nail art design beauty, try this design and you will stand out from the crowd.
6. Wave Nails with Pearl Bling Nail Design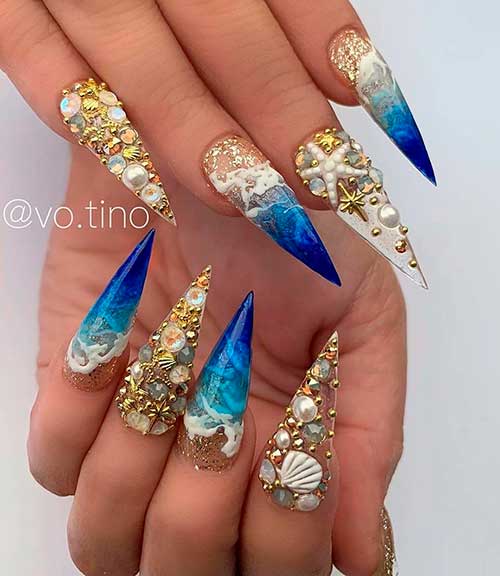 Wow, these are stunning summer nails. I really love pearls and wave nail art. So, try this stiletto nail set and enjoy your look.
7. French Bling Nails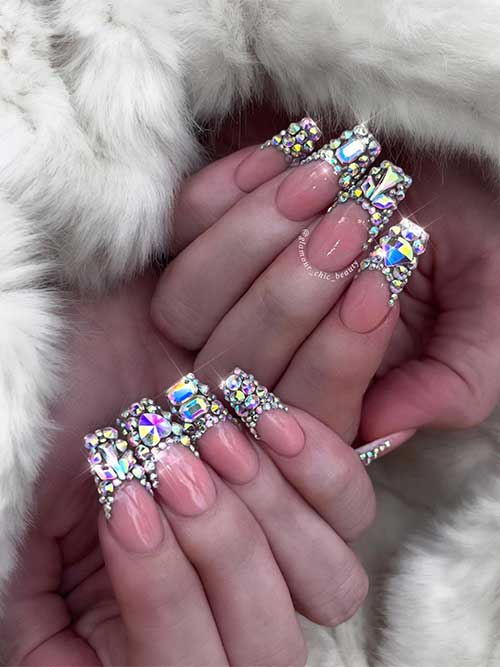 If you love to wear a unique and modern French manicure then this sparkling nail design is for you. Of course, these glam French tip nails are so festive and suit parties.