Whether you're looking for a cute winter nail design or a festive holiday accessory, sweater nails are a great choice. They are a cute and festive way to celebrate the season and can be done in many ways. You can create a full manicure or just do an accent nail.
And while everyone knows that the holiday sweater is the classy choice for a full-on holiday season extravaganza, a new fairly creative, and very unique way of embodying the holiday spirit has now risen on the trends; one that even combines with the classy Christmas sweater nails.
1. A Light Berry Merry Heart Sweater Nails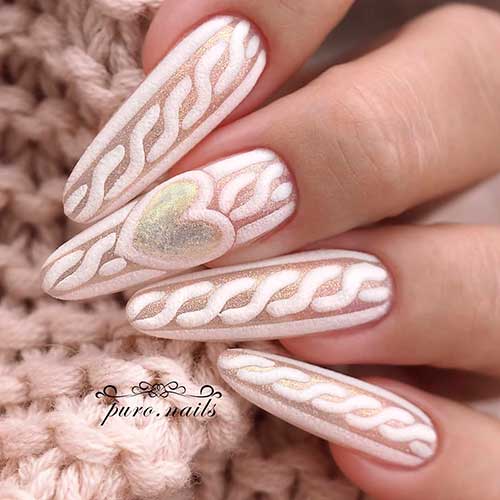 Like this Christmas sweater nail art right here. Very elegant and sophisticated looking even with its mono sweater nail design. A soft pinkish hue color that's a lot easy on the eyes, and yet the heart amongst it adds a bit more depth to its overall look and feel.
2. Classy and Vibrant Color Combination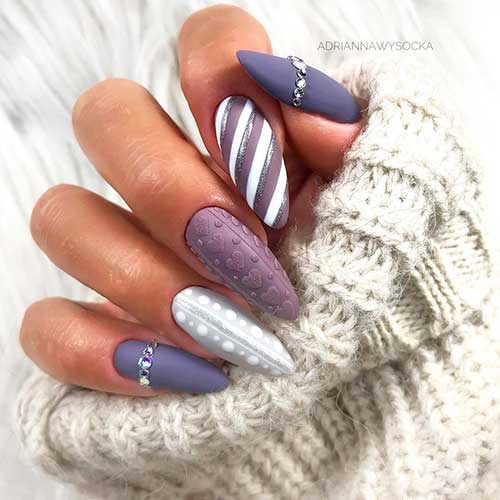 Or if you're into a conglomerate of complementary colored sweater nail designs, here's one Christmas craze that might appeal to your taste. It looks classy yet vibrant with this color combination. The varying designs and rhinestones give it a pleasant vibe.
3. Snowy Winter Wonderland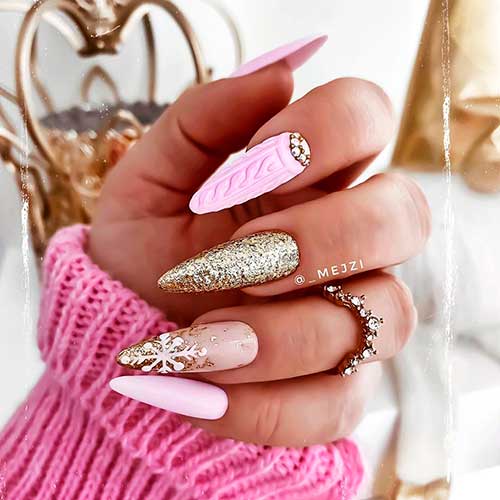 If you're into complimentary shades than the mix of multiple colors, this right here may be the one for you. There are only really two colors, but they're in different shades, which is most certainly a pleasantry in the eyes. The snowflake is such a cute touch, too.
4. Plum Sweater Nails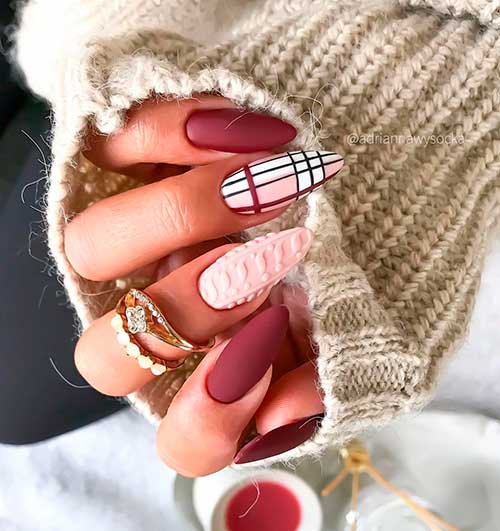 If the other three just aren't it for you, maybe try this plum and pink explosion combination. These Christmas nails in particular give this feminine yet authoritative vibe that women with class are more likely to choose.
Just when you thought that you'd gone and done it all, the nail artist community joyfully disagree. The rising Christmas craze of this year is definitely the cutest Christmas sweater nail art. A pleasant upgrade from your average go-to holiday accessory.