Are you searching for a cool-toned fall manicure that takes your fall nails to look a new level? Then you are in the right place, and the new luscious fall 2020 collection will give you what you like to wear in the fall season. Indeed, this Zoya fall nail polish collection is full of warm tone gradient shades and sultry colors.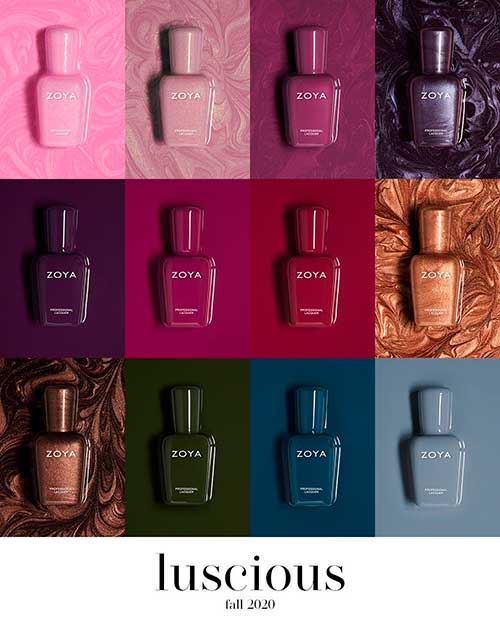 This Zoya's nail polish fall collection comes in 12 shades, with diverse finishes such as micro-shimmer, duo-chrome, metallic, and cream. So, give your mood a boost and elevate your entire look with this high-quality fall luscious bundle. Let's get started!
1. Andrea Zoya Duo Chrome Nail Polish
Stunning metallic duo-chrome nail polish comes with a purple and green shift, try this cool tone to easily up your daily glowing. Of course, this luxe duo-chrome nail polish shade is worth trying and is incredibly sultry.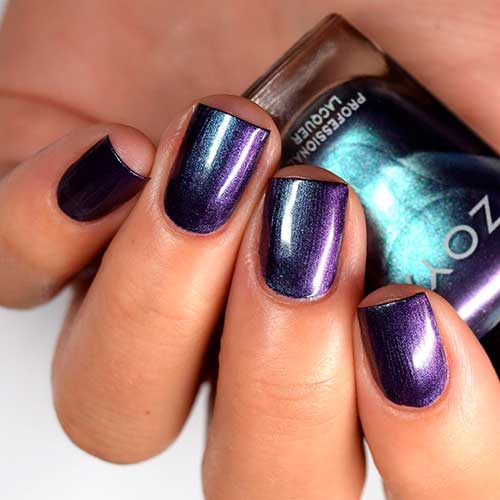 2. Soleil Zoya Metallic Nail Polish
Go for this metallic nail polish if you are looking for an eye-catching nail look with fall vibes. So, it's time to try this warm sparkling cider metallic nail polish and you will never go wrong.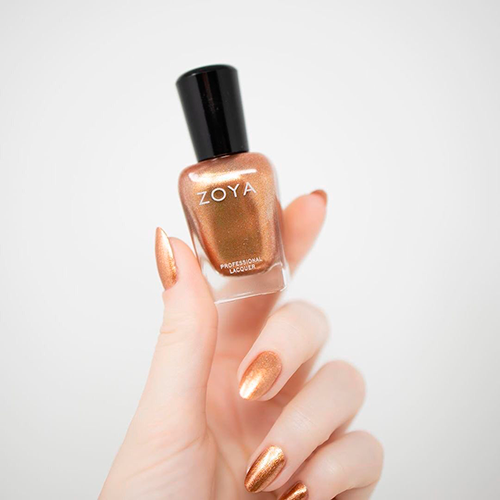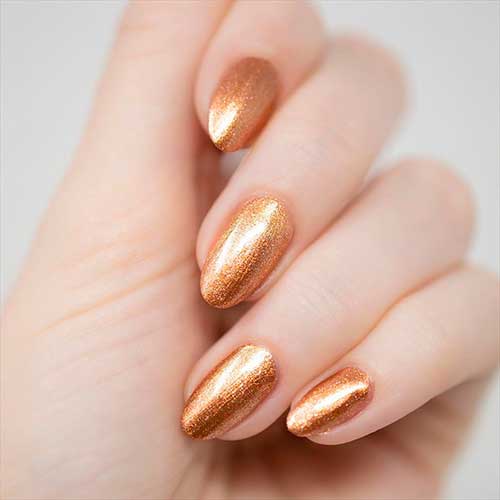 3. Tasha Zoya Metallic Nail Polish
Indeed, you will feel excited to wear this fall color and celebrate the season wearing this sensual brunette brown metallic nail polish.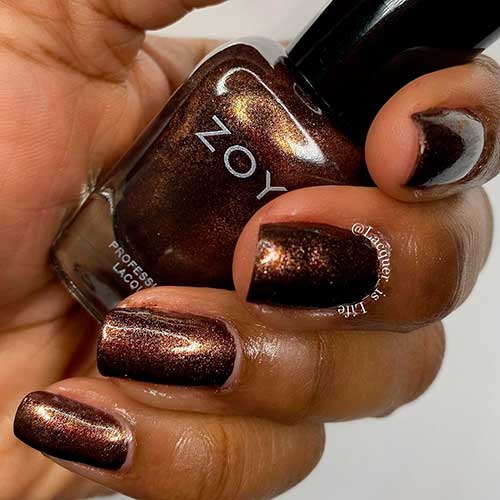 4. Zoya Patrice Shimmer Nail Polish
Amazing neutral blush with a rainbow and gold micro shimmer nail polish, make it so cute next to all skin tones. Just go for this nail polish and you won't be able to stop staring at your fingernails.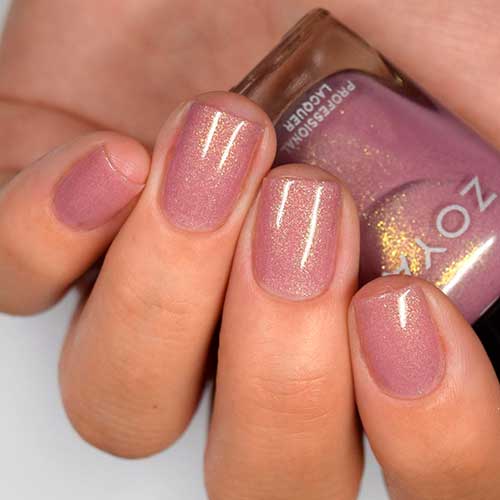 5. Zoya Wanda Shimmer Nail Polish
This cute cool-toned rouge pink nail polish with a gold and rainbow micro shimmer is really worth giving a try. Of course, you will enjoy a stunning feminine look.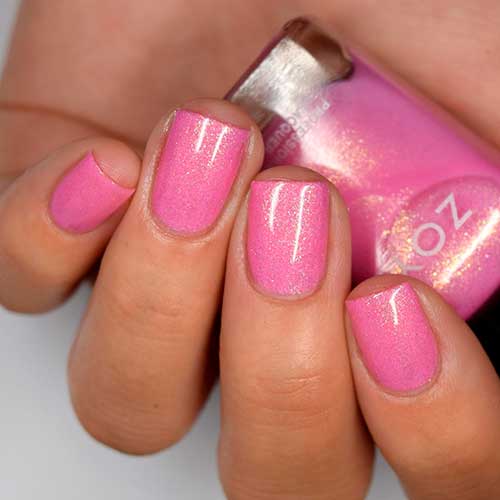 6. Teresa Micro-Shimmer Nail Polish
Indeed, this gorgeous deep purple nail polish, guarantee that you will have a perfect manicure. So, pick this up and enjoy your next fashionable manicure.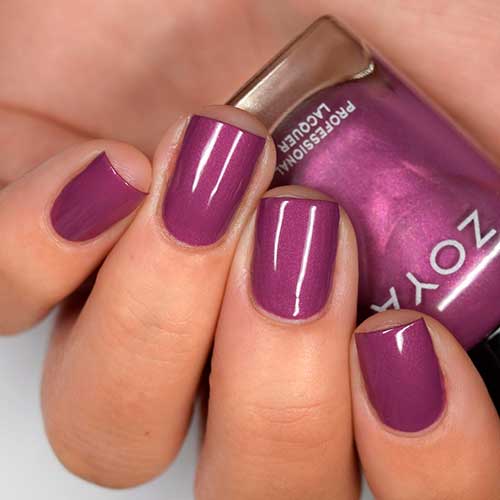 7. Zoya Bentley Cream Nail Polish
Are you looking to take your fall manicure up a notch? Then, try this cool deepened grape cream nail polish from Zoya's luscious fall 2020 collection and you'll never go wrong.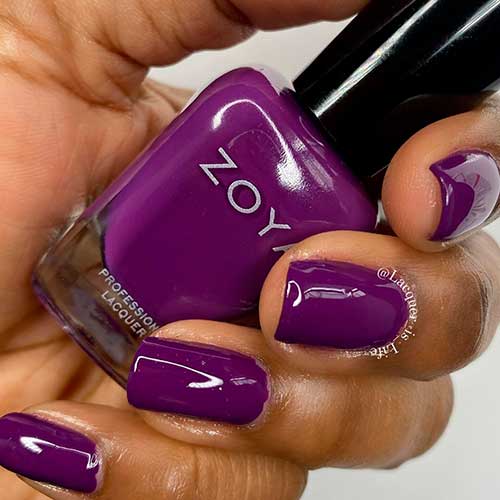 8. Lisa Cream Nail Polish
This rich garnet red cream nail polish looks stunning, and I'm a sucker for this warm red shade. Also, I think it will be my favorite one next fall season.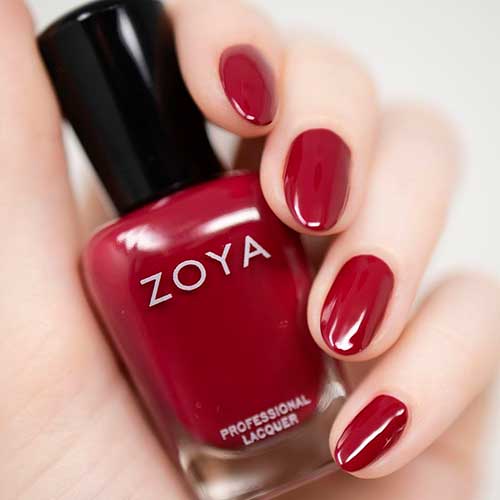 9. Zoya Lou Cream Nail Polish
Of course, I like this pretty dust blue nail polish which, Zoya described as a deep spruce blue cream with a kiss of green. So, I think this cool nail polish tone is worth a try!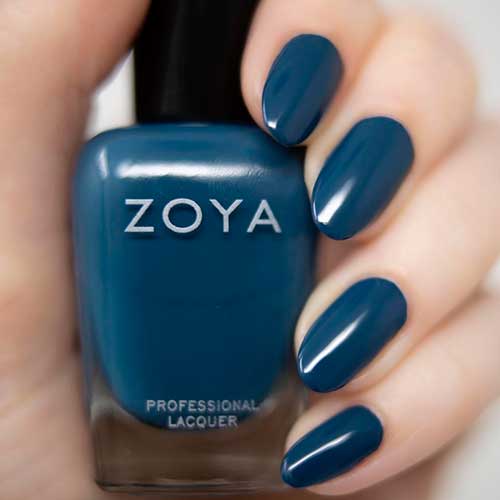 10. Mel Cream Nail Polish
I love this warm olive green nail polish that Zoya described as a slightly muted forest green cream. So, it's time to opt for this shade to get a warm stunning manicure in the fall season.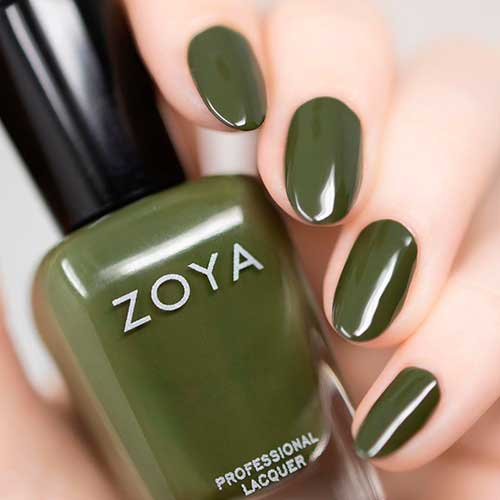 11. Zoya Sharon Cream Nail Polish
So pretty red-toned wild berry cream nail polish, I love this warm color that makes you stand out from the crowd in the fall season.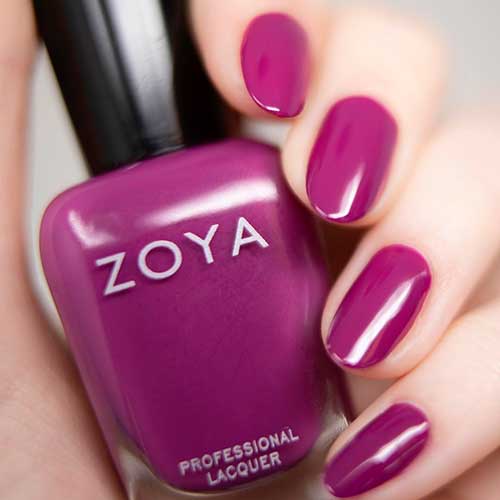 12. Tommy Cream Nail Polish
Indeed, the grey shade gives your nails a softer look and goes well with stamping designs. It also comes in more than 20 different shades. So, you're sure to find a nail polish shade that suits your tastes Such as TOMMY cream Zoya nail polish. Of course, this is such a cool and clean nail color shade that, you can try it in the fall season. Additionally, I think that blue-toned slate grey cream nail polish is fashionable and highly suited to the fall vibes.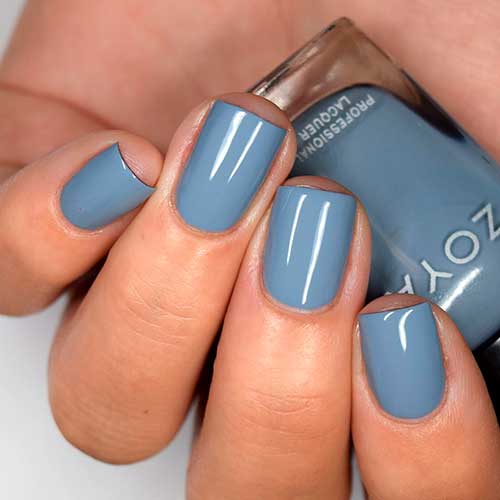 At last, go for Zoya Luscious Fall 2020 collection that will help you to apply top fall manicures with different tones from September to November, and enjoy your manicure! In addition, for more gorgeous fall nail colors you can check out this post about the "Essie Fall 2020 Collection" to wear the cutest fall manicure ever!