The Zoya Nail Polish Collection: Classic Leathers for Fall 2022 features six stunning fall nail polish colors, ranging from neutral to vibrant. Whether you're looking to add a new twist to your fall manicure, this collection is sure to please.
Of course, the autumn season is a perfect time to use nail polish colors that have a warm, earthy tone. Whether you're going to an upcoming festival, or want to wear a subtle tone to your nails, there are plenty of colors to choose from. These include Zoya redwood, deep plum, and rustic orange nail polish colors.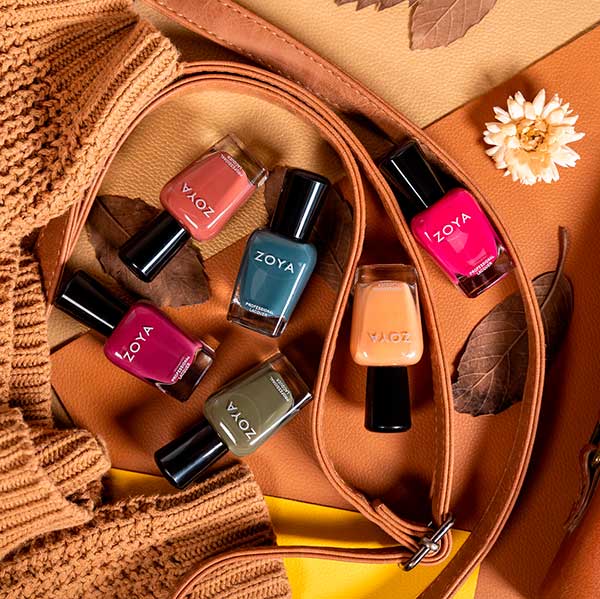 Zoya Nail Polish Collection: Classic Leathers for Fall 2022 Available on eBay!
1. Gidget Zoya Nail Polish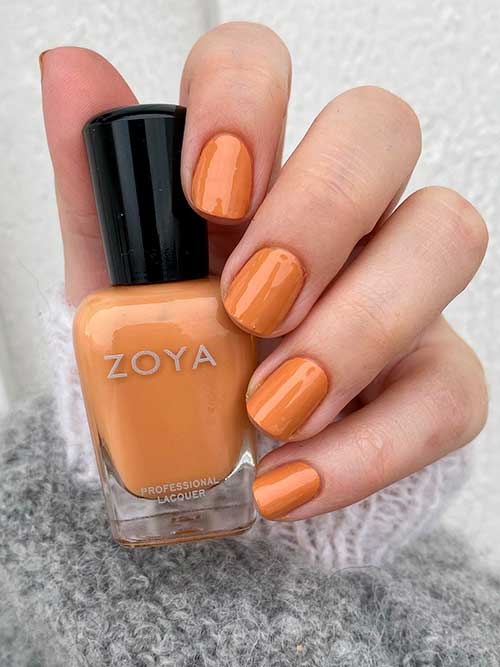 This neutral shade will get you in the mood for the season without the glitz of metallic polish. If you're looking for a more unique shade of yellow, try Gidget which is a rustic orangey mustard with beige undertones. Whether you're looking for a warm, sleek color for your fall nails, or something more playful, then this color shade is for you. Also, you can purchase your bottle from eBay!
2. Ono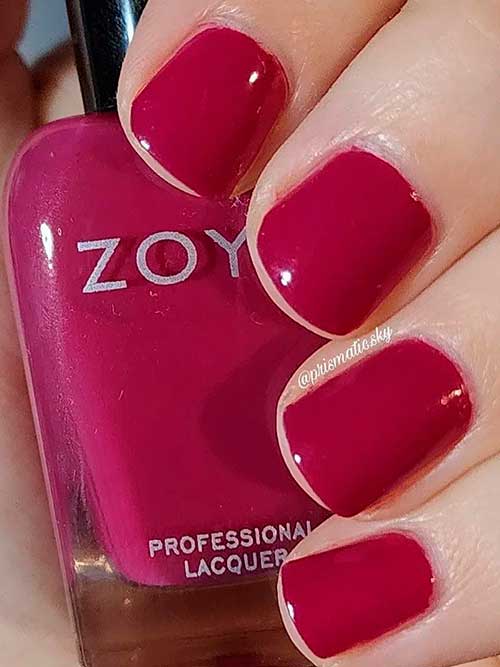 Fall is a great time to switch up your wardrobe, and the same is true when it comes to nail polish colors. Vibrant dark berry magenta nail polish colors are in vogue for fall 2022. This color has been making waves in the world of fashion and beauty and was recently featured on the runway at Christian Cowan. Whatever your nail shape, you're sure to attract attention while you walk through the streets. Fortunately, it's available on eBay!
3. Dagmar Zoya Nail Polish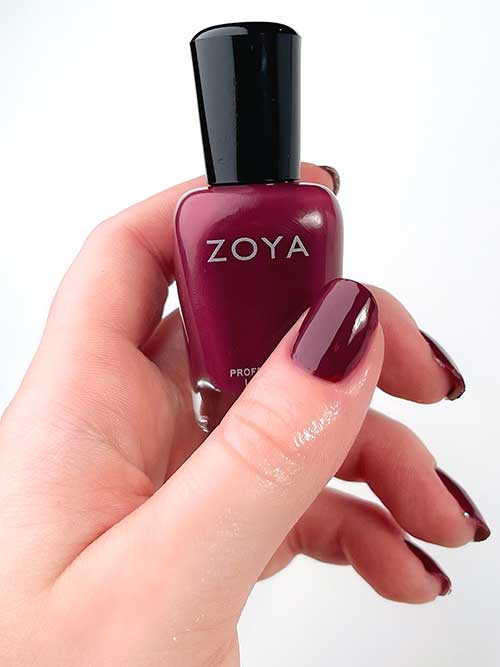 One of the best nail colors for fall is deep plum brown. It is a beautiful shade with maroon undertones and is associated with sophistication. This deep shade of purple is great for different types of occasions and looks especially great when mixed with rich lipstick. Besides, this color can look especially sophisticated and classy when worn by people with pale skin tones. Indeed, Dagmar Zoya Nail Polish is also a beautiful color for classic and inverted French manicures.
4. Ryder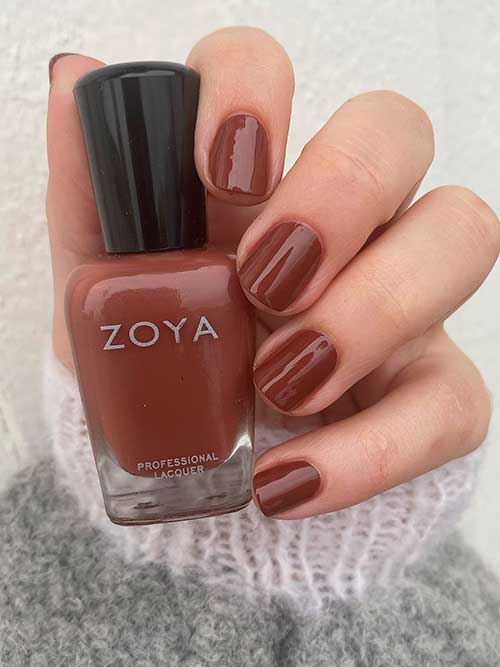 If you're looking for a beautiful fall color to match the changing season, consider trying redwood nail polish colors such as Ryder Zoya nail polish. Indeed, the deep color of this rich coastal redwood brown nail polish will instantly get you into the fall spirit, and it's the perfect match for any outfit.
5. Althea Zoya Nail Polish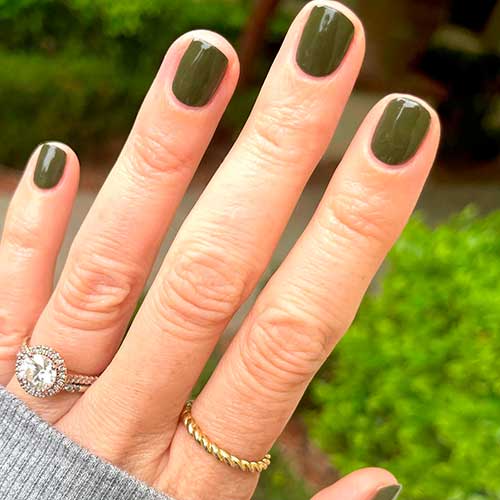 Of course, this darkened mossy green nail polish is a cool, autumnal hue that is perfect for the fall season. A mossy green manicure looks stunning on a redhead and compliments red hair perfectly. Dark shades of green are also a good choice for the fall.
When it comes to autumn nail polish colors, green is the one to bet on. Of course, this shade is permeating Instagram in the run-up to the fall season. The trend started last year and gained steam throughout fashion month.
6. Sylva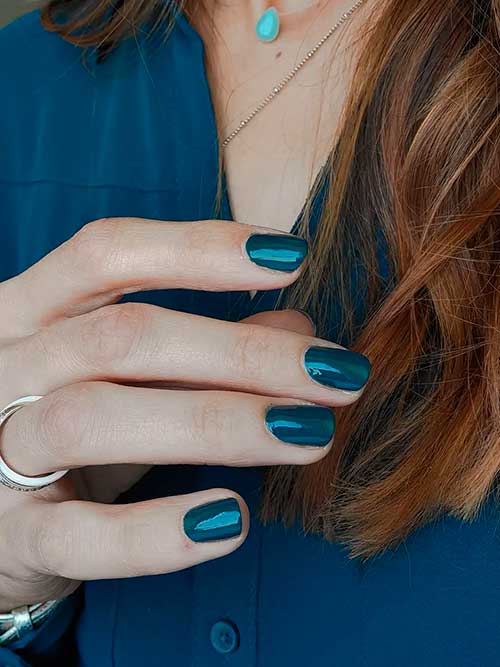 This dark teal with cool undertones nail polish is an incredibly versatile color and is ideal for fall. Besides, it pairs well with almost any complexion and hair color. It is an awesome way for people looking to stand out without being too daring. Also, it has the ability to add a touch of casual chic or elegant elegance. For those looking to find a little color that will brighten your wardrobe for fall, consider darker teal. Of course, it instantly puts you into the spirit of the fall season.
At last, if you want to spruce up your fall manicure without putting in a lot of effort, try Zoya Nail Polish Collection (Classic Leathers)! It's a beautiful collection that works well on different complexions. For more Zoya nail polish colors check out this previous post (Zoya Luscious)!