Ideas for cute short nails are always something that many of us look for and strive to achieve. Especially, since many of the short pink nails are out, there is probably one of the best kinds of look for your nails. They're simple, and they can be done easily, even on your own. Of course, there are different kinds of cute short nails out there, and it definitely can't be easy to choose just one, especially if you're a lover of the color pink.
So, to help you figure out which sweet short acrylic nail design is perfect for you. Here is a list of different kinds of pink nails that you can choose from.
1. Short Square Light Pink Nails
Indeed, these acrylics are simply just painted with any shade of pink that you would like to choose according to your preferences. But, before painting it pink, you are going to look for acrylic nails that are cut straight when you have the length of your choosing.
So, when you cut it straight, it will kind of look like a square, which was pretty much the point of this kind of acrylic nail.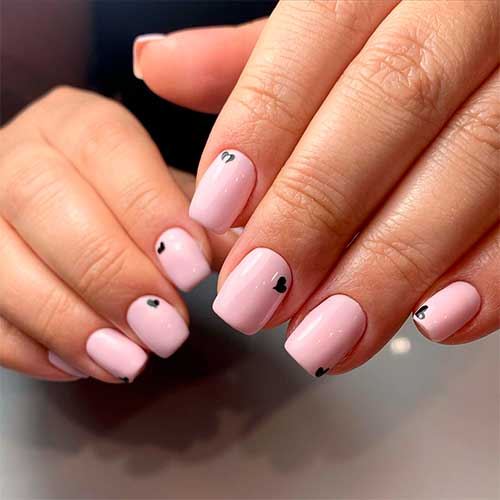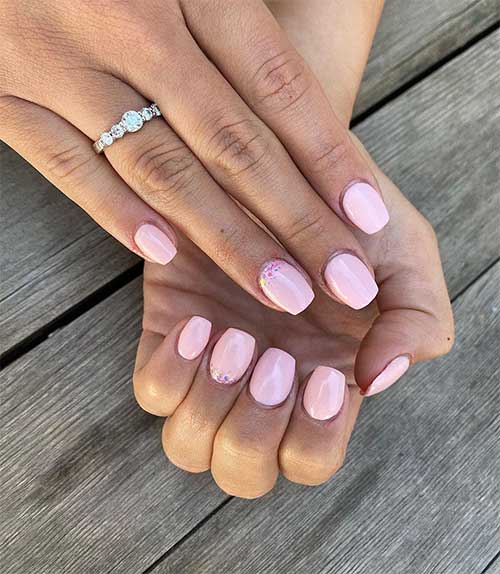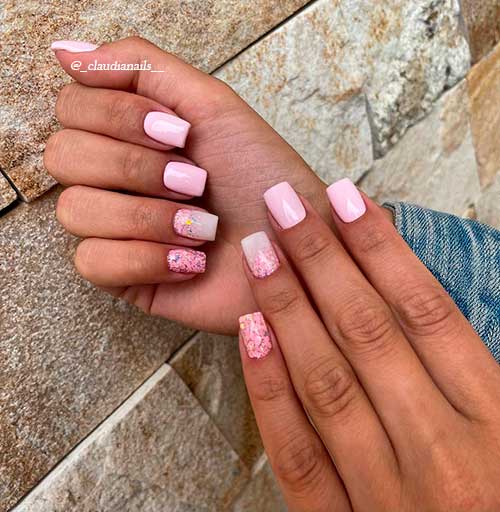 Elegant Short Pink Nails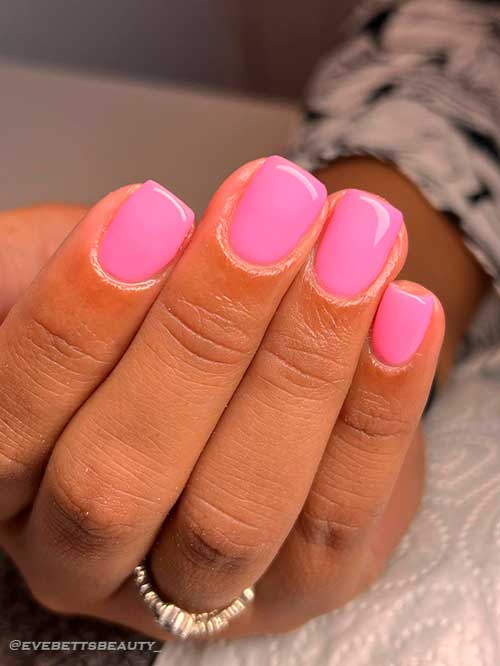 Pretty Pink Short Nails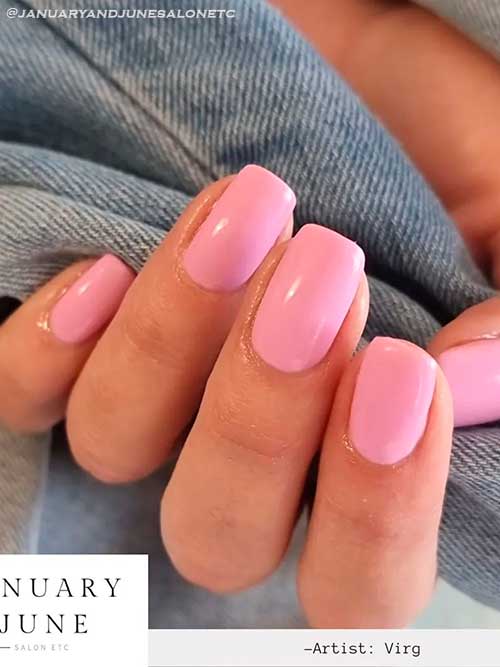 2. Short Acrylic Pink Nails Round
To achieve this look, you'll be needing acrylics that are pretty much cut like a curve or cut in a round-like manner. Additionally, I'm sure that you can get from the name of this kind of short pink acrylic nail design.
Once you've looked for the perfect acrylic nails to apply, you can then put on the shade of pink that you desire. At last, by doing those two steps, you will be able to achieve this look.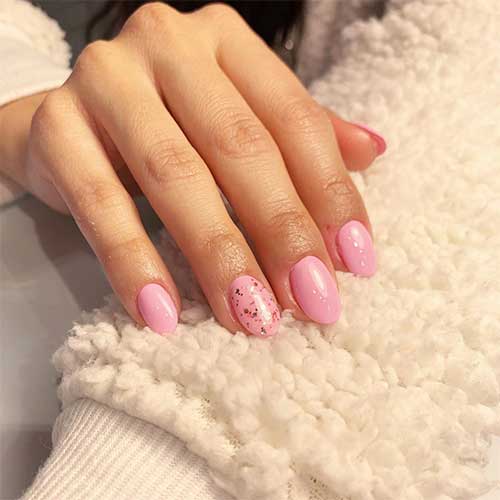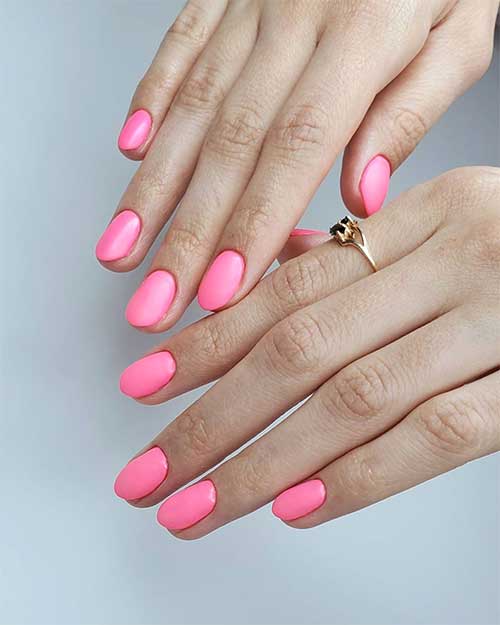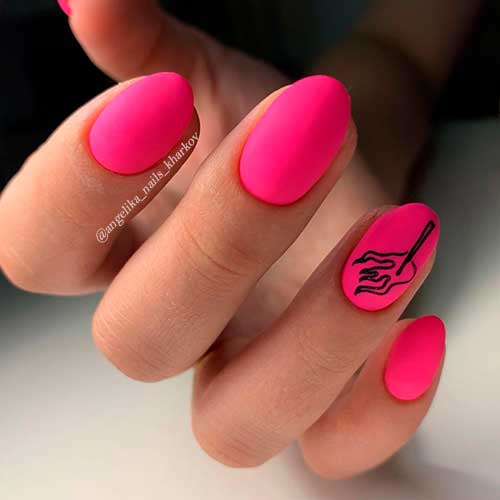 3. Pink and White Polka Dots Nails
If you do want this kind of acrylic nail, you're going to need to buy any kind of acrylic nail that you would like. Then, paint them pink, and when you're done, let them dry. Once all of them are dry, you can then finally add the final touches to your nails. Of course, the polka dot nail art is so cute and attractive.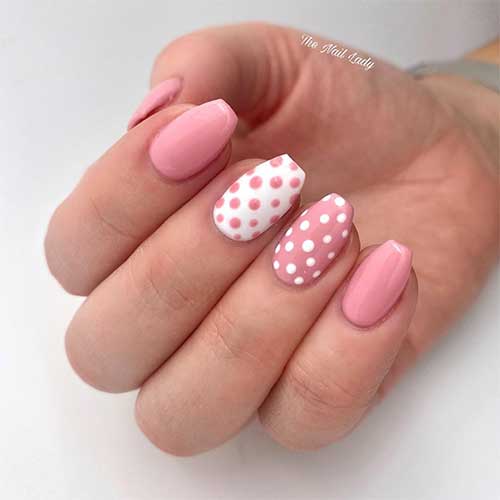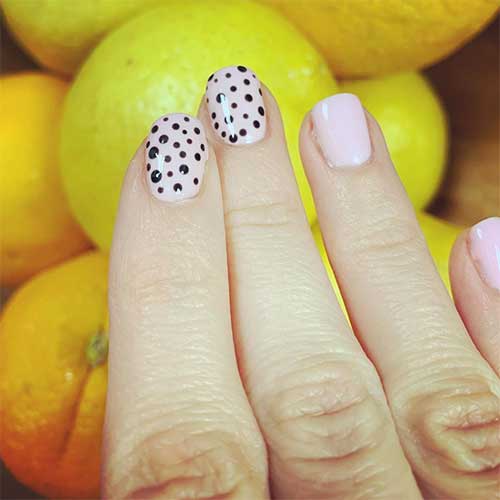 4. Short Almond Acrylic Pink Nails
As you can probably tell from the title, with this pink acrylic nail design, you'll need to go ahead and buy short almond acrylics. Once you've found the almond-shaped acrylics that you'll need for this design.
Then the only thing that you have left to do is just paint your nails pink. Further, you can add your own little twist if you like. Also, you can do this to the other designs I've mentioned.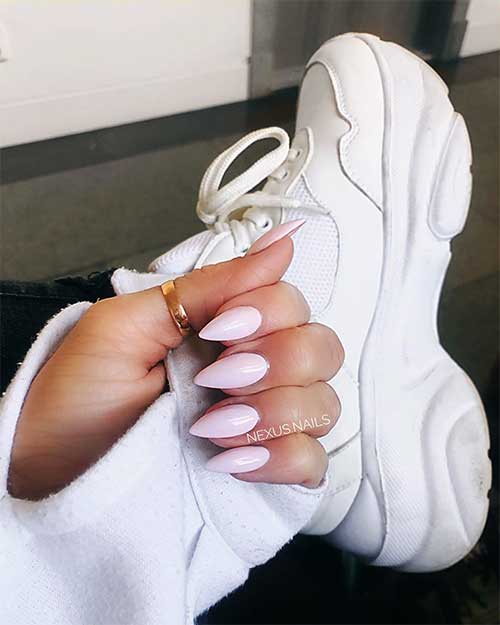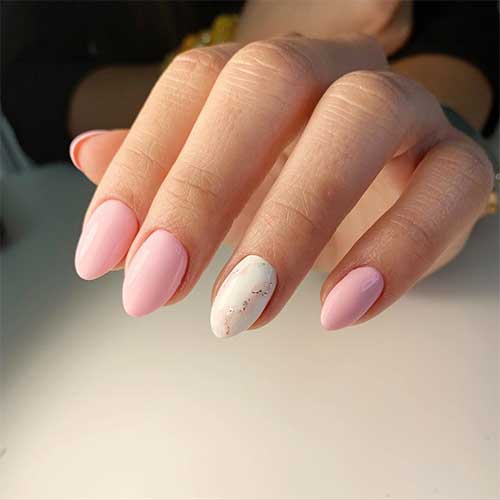 5. Short Pink Coffin Acrylic Nails
Like all of the other designs, looking for coffin-shaped acrylics short is the first step. Once you're done buying those coffin-shaped acrylics, which I'm sure you can find anywhere, apply them and then finally paint on the shade of pink that you'd like to paint your nails with. At last, by just doing those very simple steps, you now have cute short pink acrylics.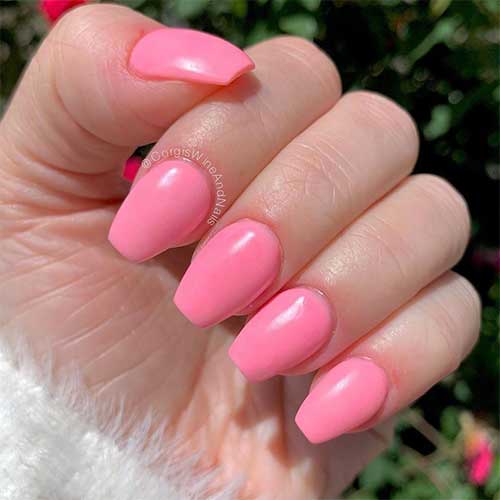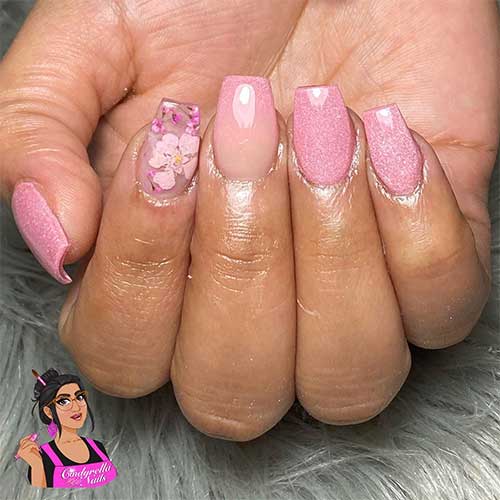 6. Hot Pink-On-Pink Overlay Nail Design
If you are looking for a way to show off your feminine side and give your hands a bit of a playful flair. So, you should consider getting short pink acrylic nails. Indeed, these nails look amazing no matter what you wear and are incredibly easy to take care of. In fact, they are even quite easy to clean, with a simple file and trimming. Just opt for this hot pink-on-pink overlay nail design and you won't regret this choice!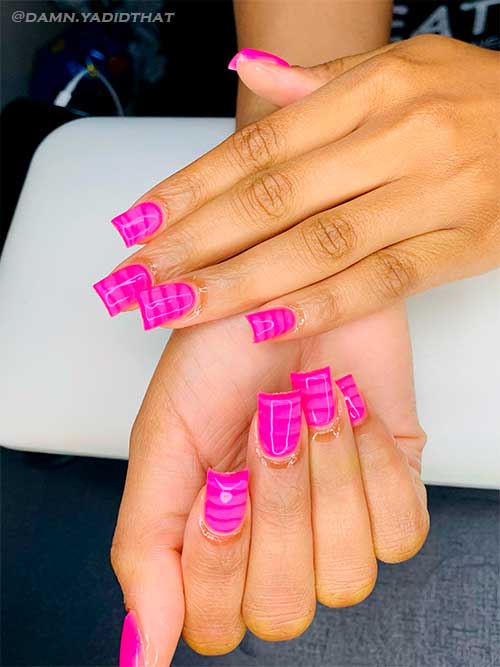 7. Short Pink Valentine's Nails
These creative and cute short pink nails will definitely make you smile on cupid's day. Besides, you can pink glitter to create some glam. Also, the heart shape can add a romantic touch to your nail design.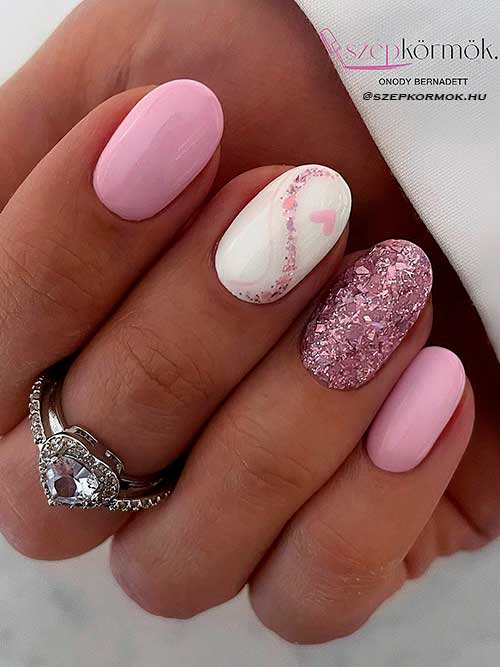 To Conclude
Whether you love to paint your nails bright and colorful or are a minimalist, you can always find a short pink nail design that is just right for you. Also, a good nail technician can recreate the look of your childhood dreams. So, a pink and white combination makes for an attractive design. Indeed, short pink nails can be a stunning selection for everyday wear or for unique occasions.