With summer just around the corner, there are plenty of ideas you can get when it comes to your nails. But sometimes it can be way too much for you to just choose one out of all of them. There are so many trendy summer nail colors that you can choose from, that it's honestly pretty crazy. But if you're someone who's looking for the Best summer nail polish out there, then you've come to the right place. Here is a list of the top Summer nail polish colors of 2020 that you can choose from if you're having trouble deciding.
1. Lime Green Nail Polish Colors
Lime nail color is bright and fun, which is why it's probably one of the best nail polish colors for the summer. They're bold, bright, and honestly give off a lot of personalities. Also, it is perfect if you're someone who loves going out and traveling to places like the beach or forest when it's time for the summer. Also, it has a relation to liveliness, high energy, confidence, and many others. So, if you looking for fun and pretty summer nail colors don't hesitate to choose lime green!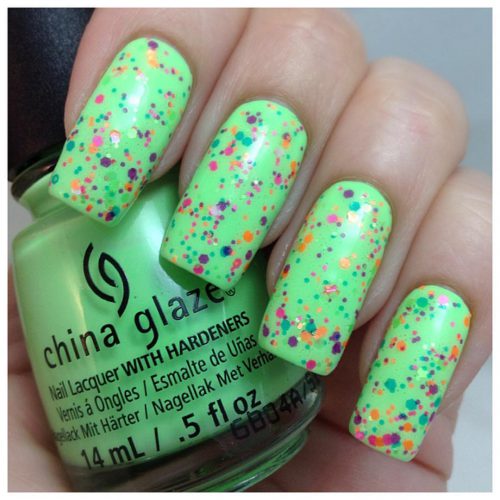 2. Yellow Summer Nail Colors
When it's time for summer, the yellow color for nails is probably the best choice for everything. Even for your nails. Just like the lime color, yellow is very vibrant and bright, just like how summer is. It is even associated with or represented as a color that gives off happiness, optimism, joy, loyalty, and many others. It is also often associated with warm colors because of the sun.
Also, you can check out the latest Orly Retrowave neon nail lacquers collection for summer 2020, we promise you will love them!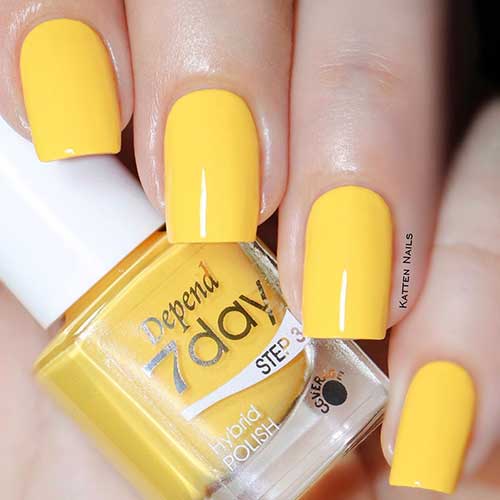 3. Blue Summer Nail Colors
Blue is probably one of the colors that you think of first when you think of the summer. Because of the sea and the pools that you probably visit at this time of year. And if you are someone who loves visiting these locations. Then, blue is probably your color. Blue is also the color of the sky, which probably looks its best when it's summer.
This color is considered to be very calming and also slows down human metabolism. This color usually represents trust, confidence, truth, and even heaven.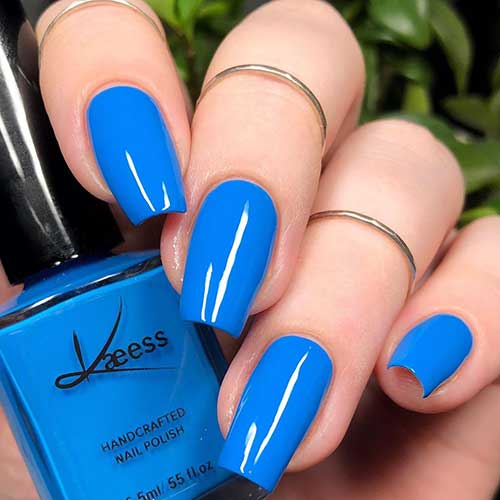 4. Peach Nail Polish Colors
The color peach is pretty pinkish, and the color has honestly been probably booming these past years because of how pretty this color is on pretty much everyone. Peach also gives off a feeling of joy, although it doesn't give off as much joy as the colors orange and yellow. Not only does peach give off a feeling of joy, but it also gives off comfort. The color peach is also often associated with purity, peace, softness, and femininity. Indeed, peach is one of the best summer nail colors that is worth trying.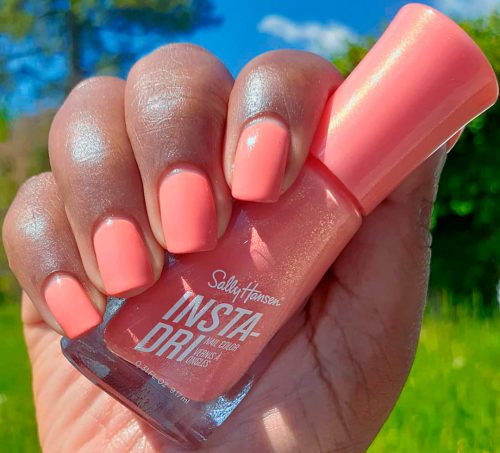 5. Orange Summer Nail Colors
Orange is a mix of the colors red and yellow. This color is very bright and is a pretty bold color to choose, although red nails are probably even bolder. Since orange is a mix of the colors red and yellow, orange gives off the feeling of joy, happiness, enthusiasm, success, and determination. Orange is a pretty bold choice, but if it is applied to your nails correctly, it will surely make your summer more fun.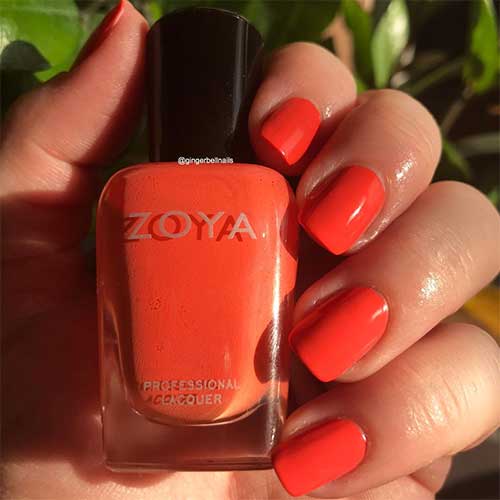 At last. adding a pop of color to your summer mani is easy and affordable with these new summer nail color trends. This season's colors are a mix of fun summer hues that will make you feel like the queen of the prom! From pastel to bright, there is a shade to fit your special summer occasions. Whether you're going to the beach or a party, nail polish can make a statement!
To Conclude
Summer nail colors are a fun and exciting way to add some pop and pizzazz to your look during the warmer months. From bright neons to pastels and glitter, there are endless options to choose from to suit your personal style. Whether you prefer a classic French manicure or want to experiment with bold and daring designs, summer nail colors offer plenty of opportunities for creativity and self-expression. So go ahead and embrace the season with a fresh, eye-catching manicure that will have you feeling confident and stylish all summer long!