Still, Purple color shades can take your manicure to the next level! Indeed, this feminine color is one of the best choices for perfect nails to have a chic and attractive appearance. Additionally, I think most women love purple nails in any shape and style.
Indeed, this vibrant color is a result of blending red and blue. Furthermore, all shades of purple are amazing from light to dark, especially when blended with other colors like pink purple ombre nails, also the purple marble nail style is stunning. So, in this post, we gathered some amazing and attractive ideas for purple nails ideas you will love to try. Just check the list below!
1. Medium Purple Coffin Nails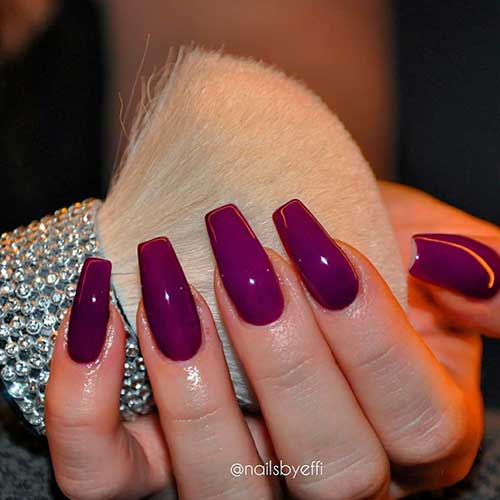 Most girls love this nail shape when manicured with this amazing gel color shade. Of course, you will have perfect nails as you see. So, go for this purple gel nail set and we promise everyone will love your nails.
2. Purple Nails with Glitter Design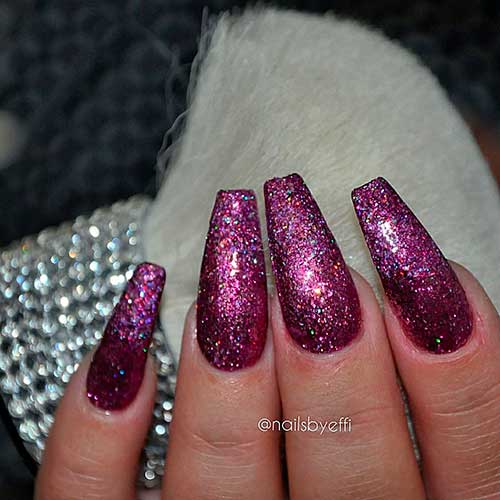 If you like glitter nails then these purple nails with glitter designs you will love to wear. Besides, glitter when added to any nail art design makes it fabulous and so attractive. Therefore, try this nail art design to elevate your entire look.
3. Light Pink and Purple Ombre Nails Design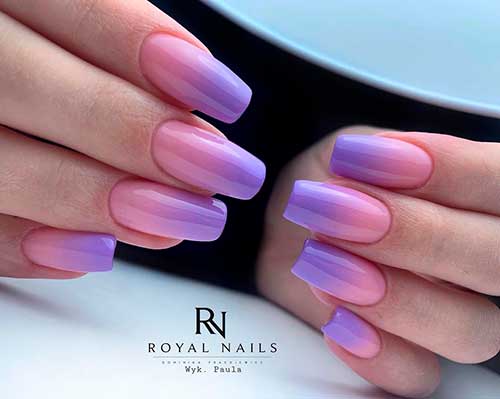 Indeed, this nail art design is fabulous! I really love the blending between pink and purple in this purple ombre nail idea. So, it's time to try these glossy ombre nails that will make you a princess.
4. Ombre Purple Acrylic Nails Design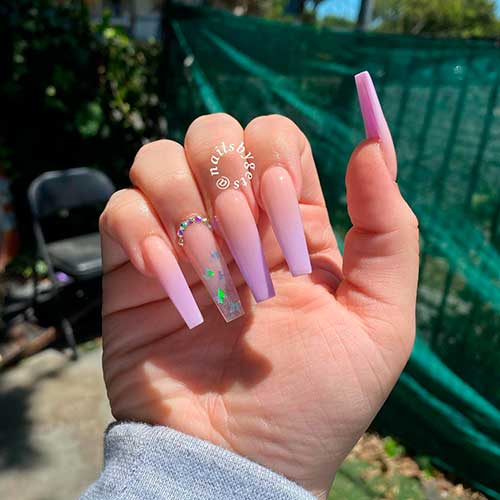 Not all women love long coffin nails but this Ombre Purple Acrylic Nails Design will change your mind about long nails. This purple tone is amazing, and the accent clear nail adorned with butterfly glitter and rhinestones makes the design fabulous.
5. Shimmer Short Dark Purple Nails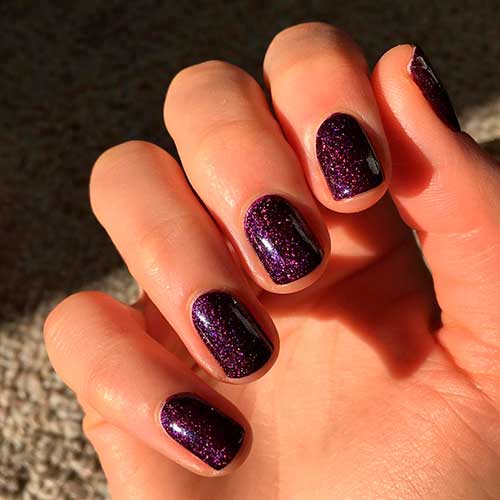 Definitely, short nails are the best, especially when you opt for shimmery short dark purple nails. Indeed, the nail's appearance is so chic and worth trying.
6. Gorgeous Light Purple Nails with Glitter Design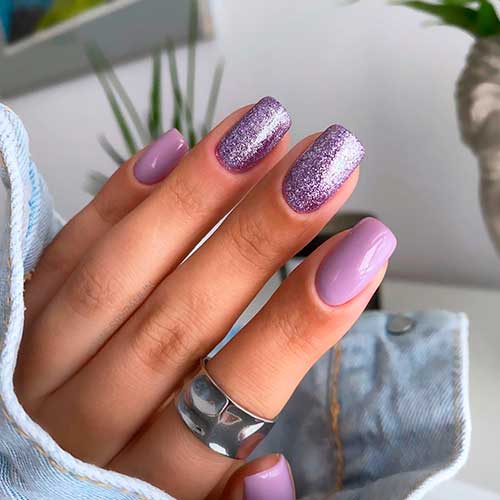 Of course, this light purple color shade is awesome on short nails. Especially, when blended with purple glitter which, makes this nail art design so attractive.
7. Light Purple Coffin Nails with Ombre Effect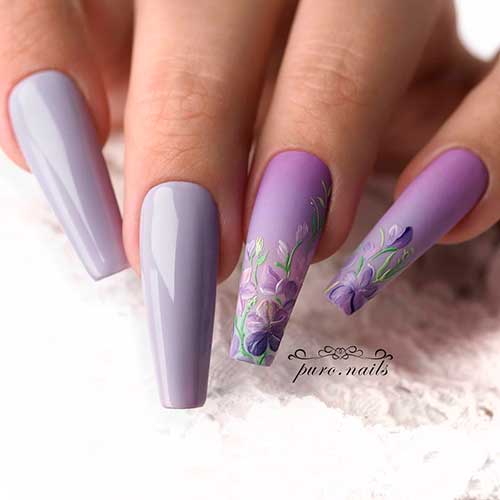 Are you ready for spring? This nail art design blended light purple nails with two accent purple ombre nails. Additionally, it is adorned with spring flower artistic paint is an awesome idea to try in spring.
8. Matte Purple Ombre Almond Nails with a Design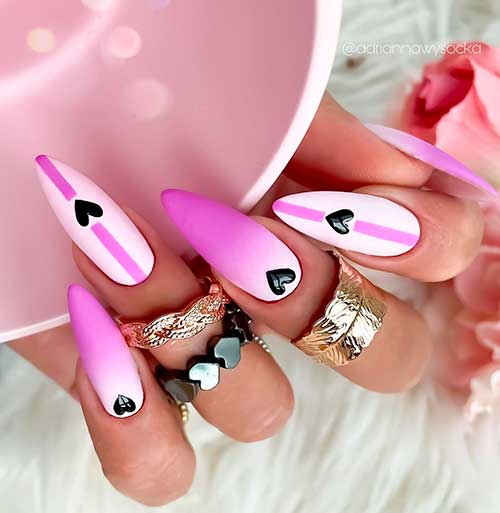 Indeed, this purple ombre nail design is so attractive especially when blended with the romantic and pleasing heart symbol over each almond-shaped nail. Go for this nail art design that, suits Valentine's and springtime!
9. Chick and Egg Easter Nail Art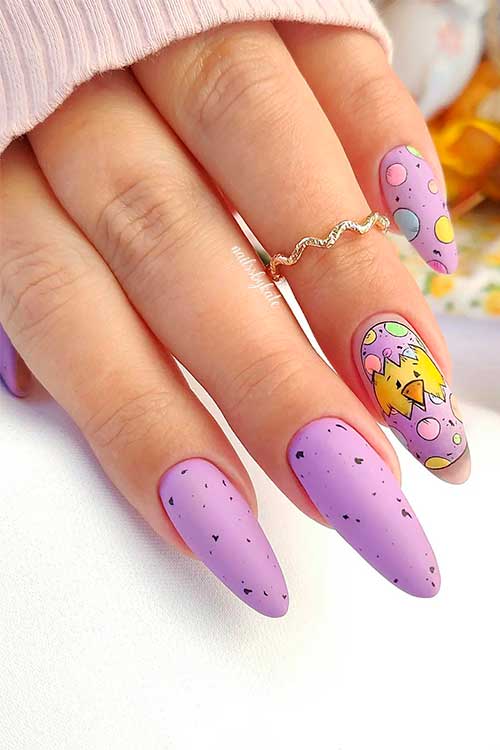 Pastel colors for your nail art can be a cute and easy way to celebrate Easter. Of course, this holiday is a time of family and joy, and pastels are the official Easter color.
10. Glossy Light Purple Easter Nail Art Design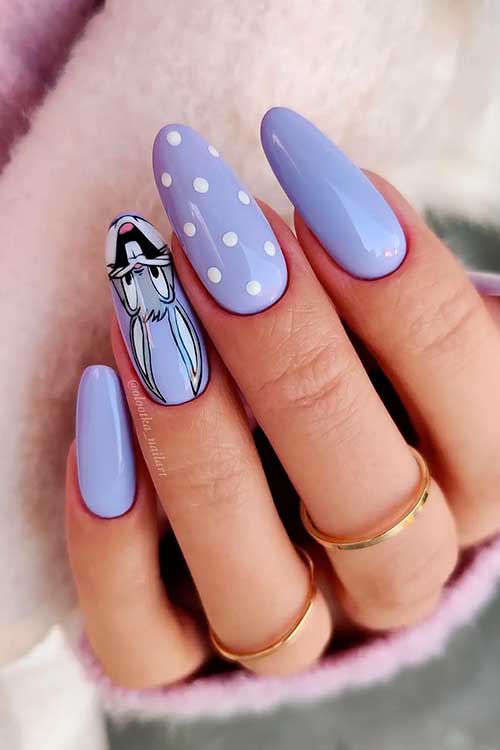 Whether you're looking for a last-minute Easter nail design or you're just looking to add a bit of flair to your nail art, this cute and festive nail design is for you. Besides, the rabbit face can be achieved using a nail sticker.
11. Long Light Purple Nails with Leaf Nail Art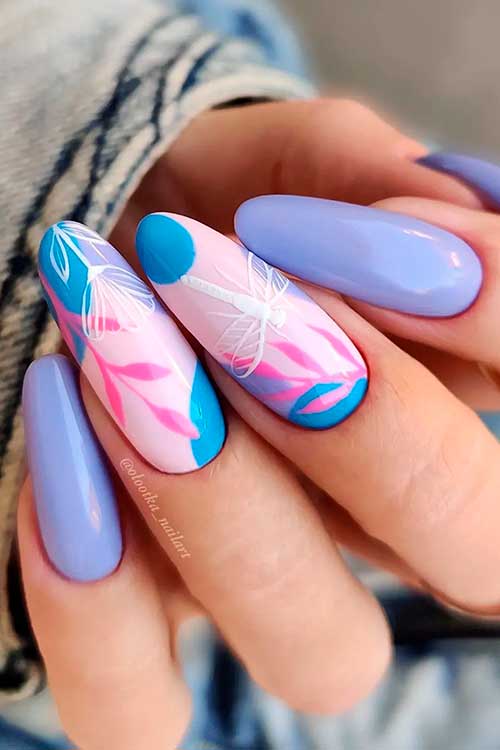 Of course, using the right nail polish can change your manicure look significantly. Besides, it can also make you feel good. So, if you are looking for a nail design that shows off your creativity, this elegant light purple nail design can be a great Easter and spring manicure. Besides, it features white butterflies and leaf nail art on two accent nails.
12. Matte Light Purple Nails with Leaf Nail Art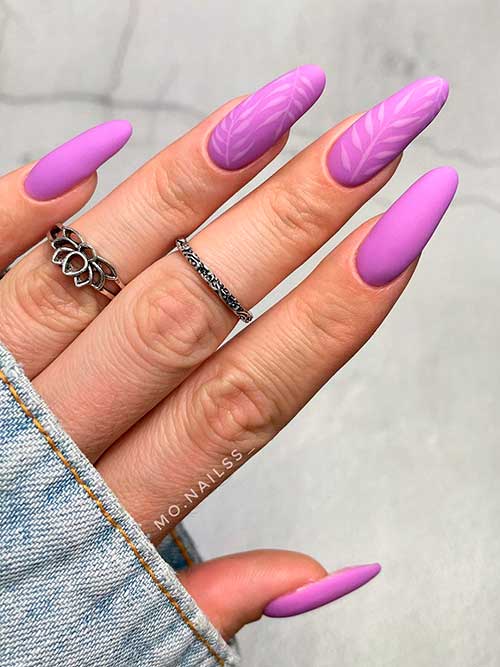 Indeed, a matte light purple nail design is a sophisticated and feminine look. The color looks good in any setting and pairs well with a milky violet leaf nail art. If you love to wear a cute summer nail color, this shade is perfect for you. Its soothing and elegant color is perfect also for New Year's and any other occasion. This is a stunning color for the evening or for reading a book. Besides, you can find several shades of purple that suit your personality.
13. Chic Purple Ombre Nails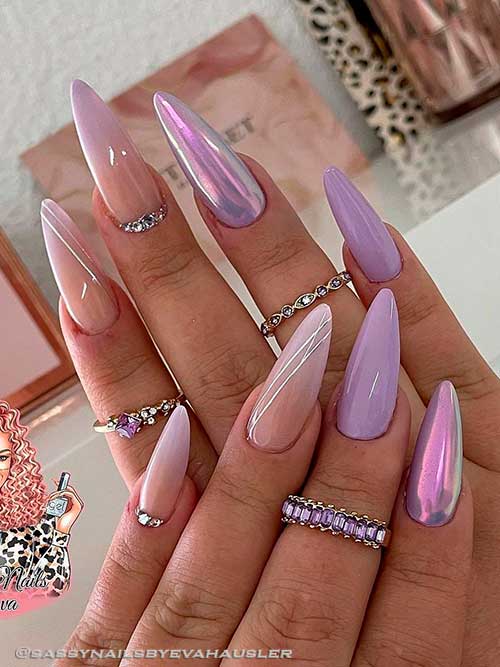 Whether you're looking for a stylish and creative manicure or you just want to add a pop of color, purple ombre nails are a great option. Besides, you can play around with different finish styles of purple color for a bold and fun look that will get you noticed.
14. Purple Valentine's Nails with Pink Flowers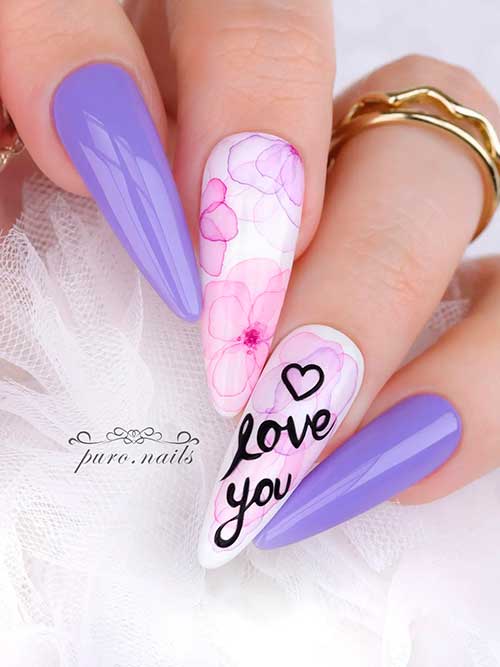 If you're not into the traditional red and pink shades of Valentine's, try a pastel hue. Of course, pastel purple nail polish is a great option for a romantic look, and it's super subtle, too. Also, you can have a romantic touch with pink flowers and "LOVE YOU" words on accent nails.
15. Light Purple Coffin Nails with Gold Glitter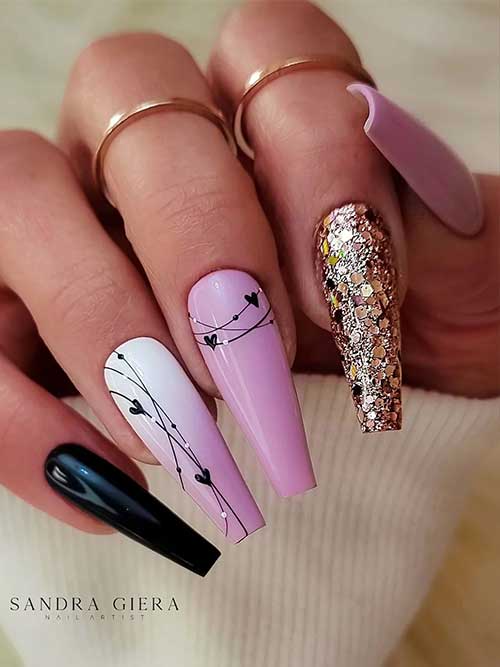 Of course, this purple nail design can suit all year round! Because the design features an elegant nail color combination between purple, gold glitter, and black. Also, the tiny heart shapes add a subtle touch.
Miscellaneous Purple Nail Designs
At last, with purple nails, inspiration will never stop! So, check these pretty purple nail ideas below between dark purple nails, purple ombre nails, light purple nails, and more.
Various purple shades blend nail art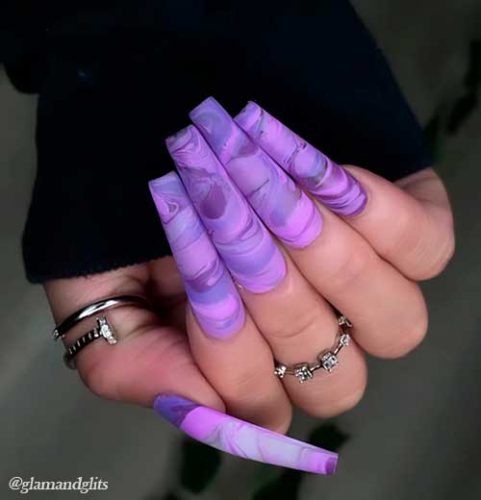 Of course, these long nails' design is so eye-catchy, and I really see the blending of these high-pigmented purple shades as awesome.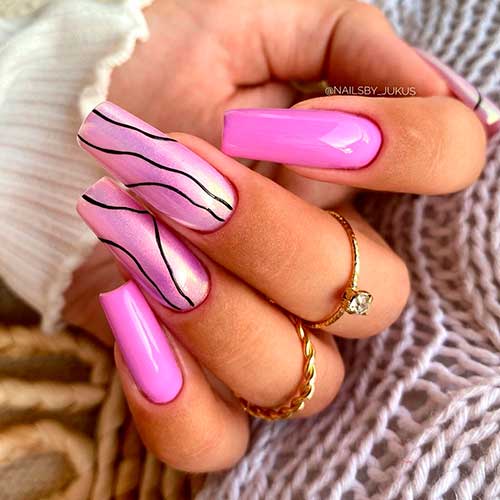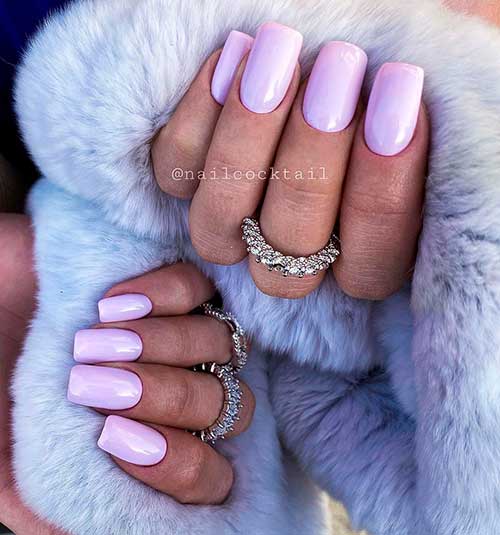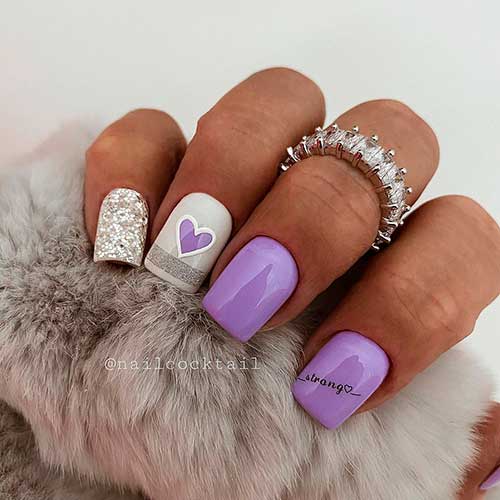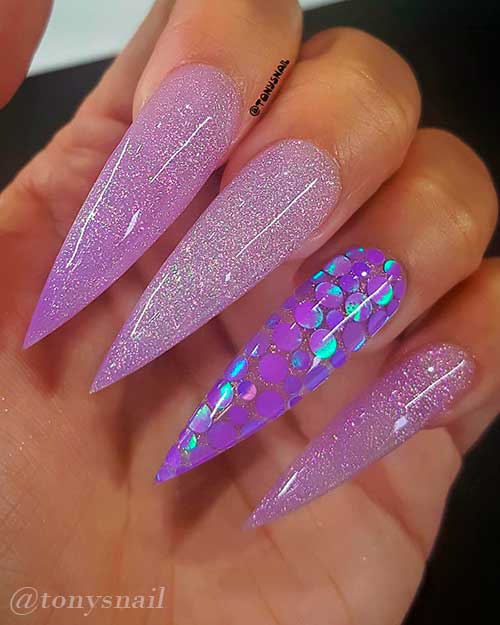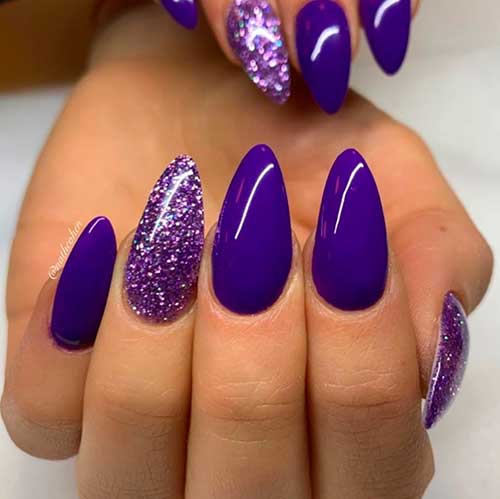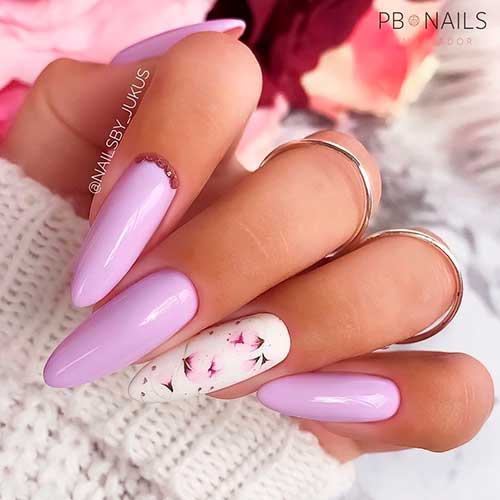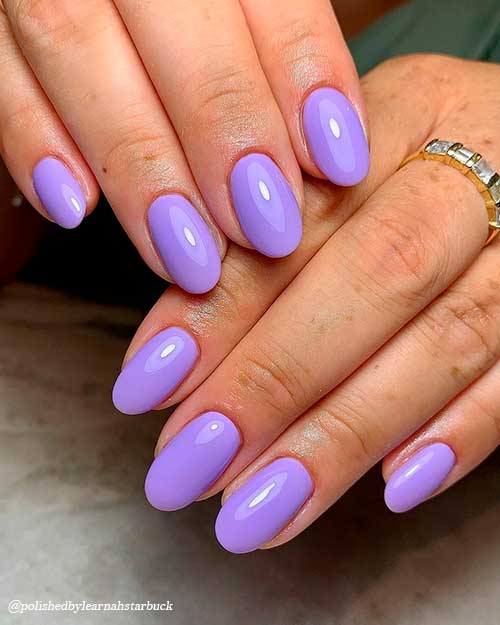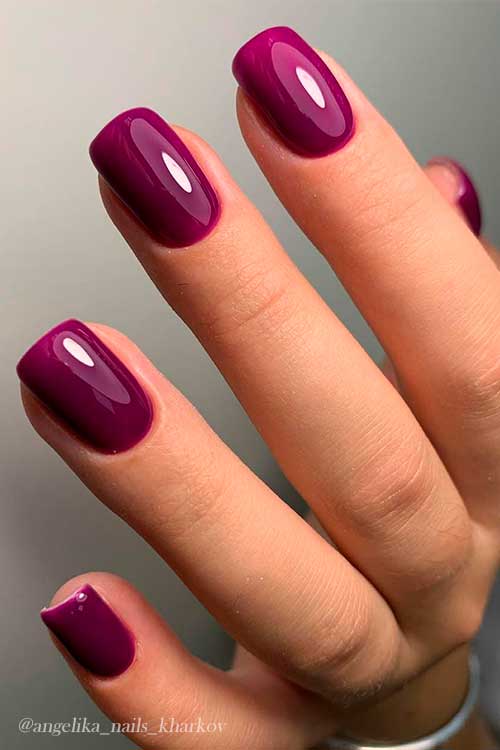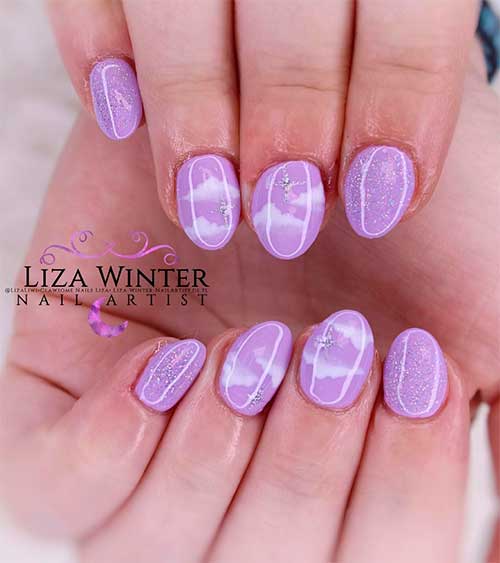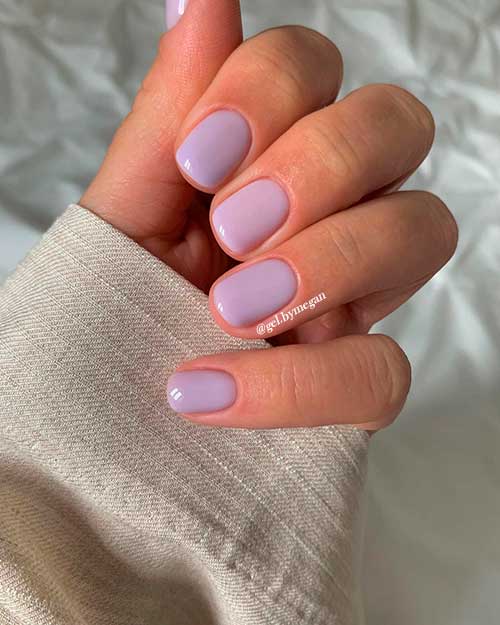 Purple and Black Coffin Nails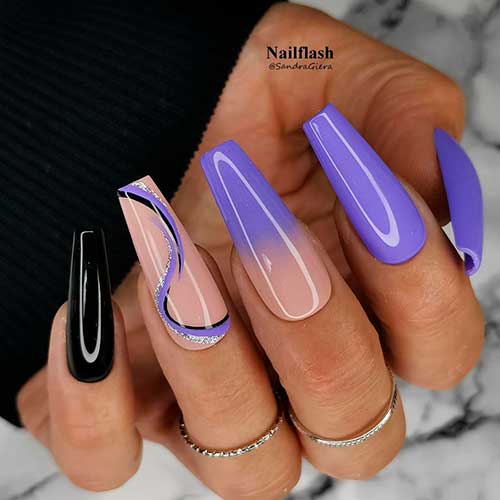 If you're looking for a fun new look or want to add a little sophistication to your manicure, purple and black coffin nails can help you achieve the look you've been dreaming of. Indeed, this glossy nail design with a swirl accent nail can give you the perfect look for your style.
Matte Purple Nails with Flower Nail Art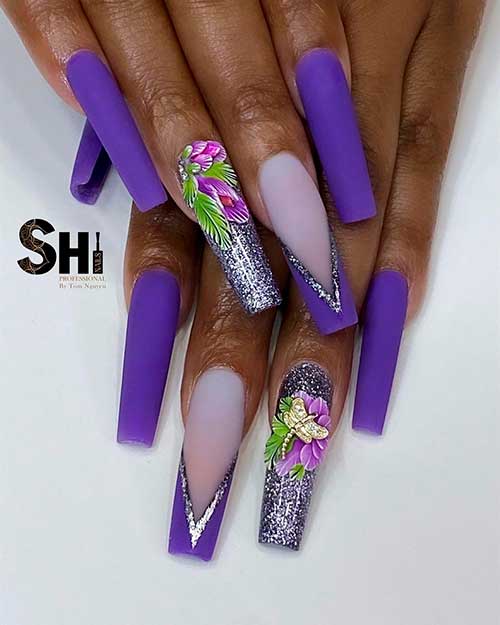 Whether you're in the mood for an elegant evening look or a stunning summer color, these long matte purple nails with glitter are the perfect solution. Besides, the color is sophisticated, and elegant and suits any nail length. Also, it's a great selection for women of all complexions.
Short Square Light Purple Nails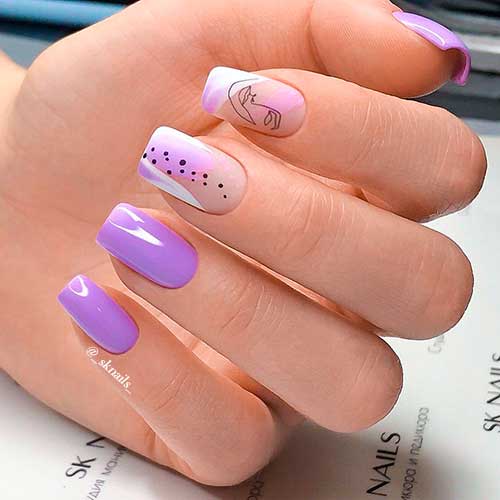 Of course, this is amazing short square nails look with a subtle blending of white, purple, black, and nude colors over two accent nails. As you see above, the end result is unique nails.
Matte Purple Coffin Nails with Silver Glitter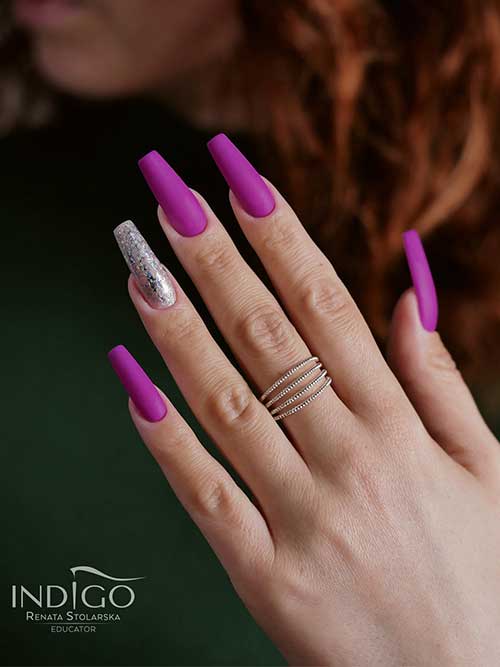 At last, if you are a big fan of purple nails then you will love to check this post "The Cutest Square Purple Marble Nails Ideas" for more inspiration!