The season of giving is right around the corner, and you are among the excited ones! Christmas is not only the time to celebrate the birth of Jesus Christ, but it is also the perfect moment to have cute nail designs. Most women love nail art because it puts a great twist on the typical nail colors. There are lots of designs to choose from, but if you are looking for nail art that fits the Christmas season, penguin nails are for you.
Penguin nail art is among the Christmas nail ideas you can enjoy this Christmas. There are several pretty penguin nail ideas you can have, but we got the top ideas for you! If you want to be artsy with your nails, check these out!
1. Pastel Penguin Christmas Nails Art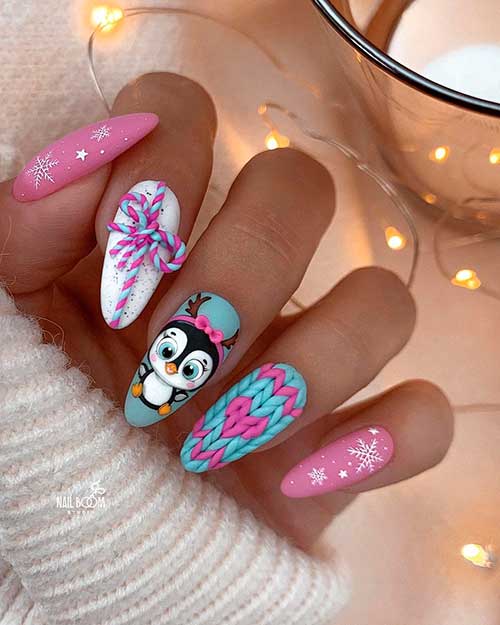 If you love pastel colors and penguins, combine them, and voila! You have a pastel Christmas theme on your nails! This nail art design is perfect since it is a combination of colors that will give you a Christmas vibe that suits the season. You get ribbons, snowflakes, and a pastel heart!
2. Sweet Candy Cane Penguin Nails Art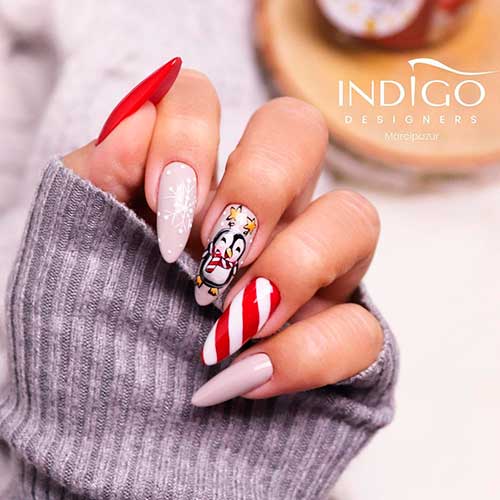 The combination of red and white will make you feel the season is coming. Add up the penguin, of course! The candy cane stripes are designed across the nail and will surely give a sweet impression. This simple nail art will surely want you to have some candy cane after.
3. Let it Snow with Blue Penguin Nails Art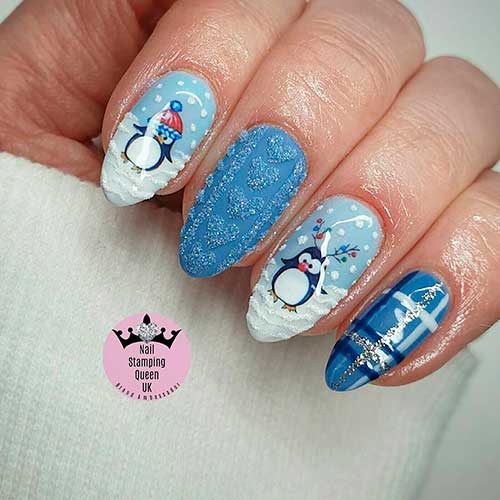 We know that penguins love the snow, and you can make it look better on your nails. These penguin nail designs are to die for! You don't need to visit the North Pole just to see penguins in the snow during Christmas because you can have it on your nails. Don't forget the blue hearts and silver lines that add an accent to the art.
4. Shining Shimmering Penguin Nails Art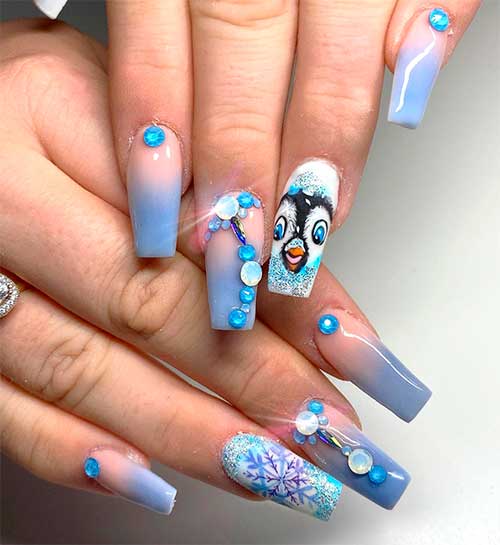 Putting some gems on blue Ombré colored nails is superb, but you can make it better when you combine a penguin and snowflakes on it. These penguin nails will give you a shining, shimmering feeling that you will love.
5. Cute and Whimsical Penguin Nail Art Design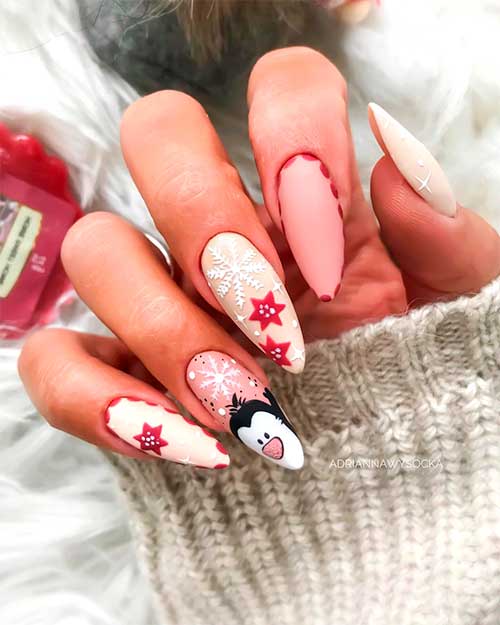 If you want a cute but sophisticated approach to your Christmas nail art, this is for you. This nude nail art design gives a creative approach that will make you feel that it is the Christmas season. A waving penguin makes it cuter!
Enjoy these pretty Penguin Nails Art Ideas this Christmas, and you will surely love your nails more! Also, you can go for The Best Christmas Nails Ideas, just tap the hyperlink and enjoy.