If you're searching for a guide to pedicures, no worry you're in the right place. Here you'll learn what a pedicure is, how long it takes, how much it costs, and how often you should get one. We're here to guide you to know and get the most benefit from your pedicure.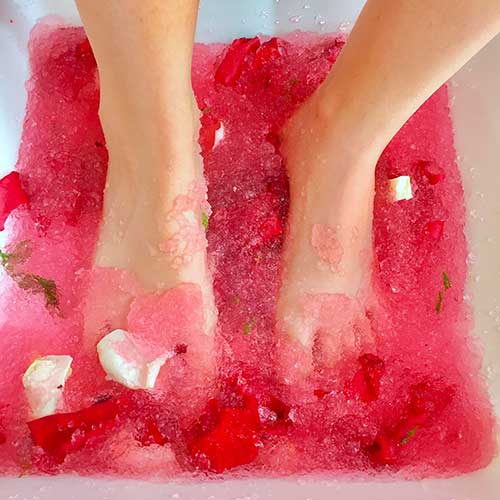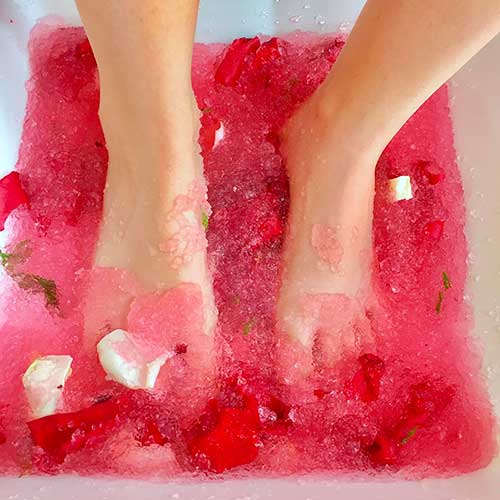 What is a pedicure?
Pedicures are a form of cosmetic care that focuses on the feet. The process is similar to a manicure and involves a massage, granular exfoliation, and moisturizing of the foot and skin up to the knee. These treatments are a great way to pamper your feet and relax your mind.
Pedicures are a must-have for many women and men. It keeps the feet looking beautiful and the calluses under control. The basic pedicure is a basic low-cost pedicure that involves soaking the feet in warm water for at least ten minutes. This water usually contains Epsom salt and essential oils to moisturize and soften calluses. It also contains strong antibacterial properties, which can help prevent infection.
Paraffin pedicures are an excellent opportunity to unwind and relax. Paraffin helps to reduce inflammation and improve circulation. Aromatherapy oils like lavender and chamomile are used to relax the skin and promote relaxation. This treatment is especially beneficial to those suffering from joint pains, especially after vigorous activity.
How long does a pedicure take?
A pedicure is an excellent method to relax your feet. It not only gives you a fantastic feeling but also will elevate your mood. The procedure can take 45 minutes up to an hour, based on the type of pedicure you choose. A pedicure can be done at home or at a salon.
A basic pedicure, or manicure, can take as little as 35 minutes. Other services, like shellac manicures, can take as much as an hour and a half. Before your appointment, make sure to remove any old toe polish and make sure that your feet are clean. Then, your pedicurist will clip and file your toenails, giving them a polished look.
A pedicure at a salon can take 30 to 60 minutes. The duration of a pedicure is determined by the kind of pedicure you're getting, the experience of the pedicurist, as well as the health of your feet. You can also opt to get your pedicure at home to avoid the hassle of traveling to a spa and waiting around.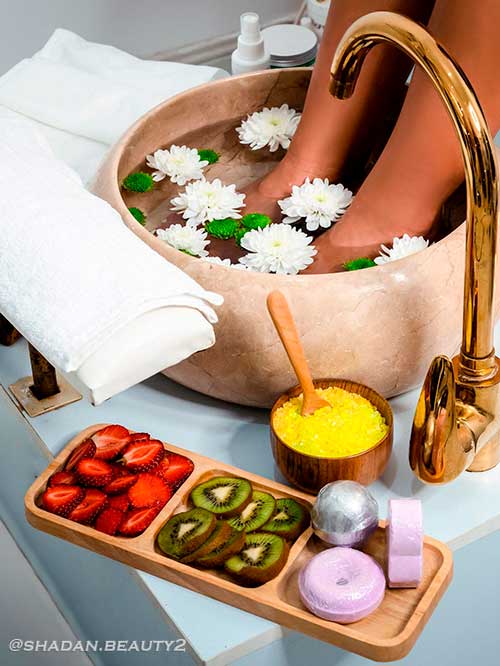 How much is it?
The price of a pedicure depends on several factors including the location, the number of steps involved, and the type of service chosen. Most pedicures are worth the price and are a great way to pamper yourself. The process of relaxing in warm water and having your toes shaped and polished will make you feel confident and beautiful.
The average cost for a pedicure is nearly $35. However, the cost of a pedicure can vary significantly from one location to another, so the price of the service can vary between $15 and $135. A basic pedicure may only cost $15 while more elaborate services such as French tips, acrylic toenails, and softening treatments can cost an additional $8 to $15.
How often should you get a pedicure?
Pedicures are an important part of maintaining healthy feet, but people often underestimate how often they should be done. Ideally, a pedicure should be performed once or twice a month, depending on how much time you spend on your feet. It's an awesome method to relax and be gorgeous, and they aren't expensive.
A pedicure is a luxurious treatment that many women enjoy. Some people even find them therapeutic. The benefits of a pedicure go beyond cosmetic, and you should know that it's right for you based on your lifestyle and specific needs. If you're suffering from foot issues, you must consult your physician before getting a pedicure.
If you're a frequent sandal-wearer, you may want to get a pedicure at least once every two weeks. In addition, you should be filing and moisturizing your feet at home on a weekly basis. Of course, the season will also have an effect on how often you need a pedicure. Also, you may need to visit a salon more often especially, in colder months.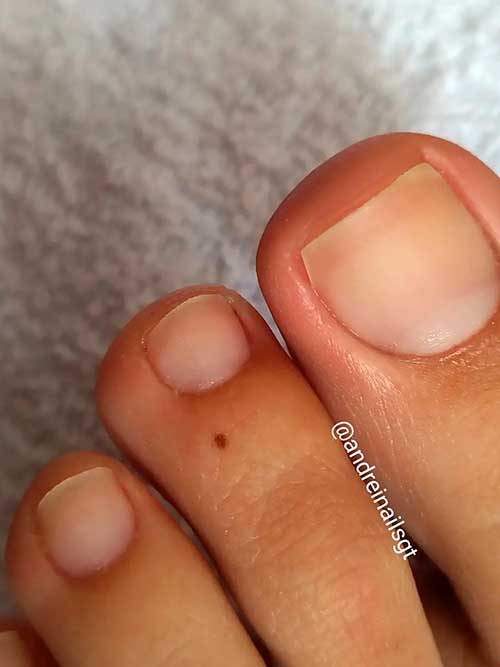 How long does it last?
The hardening process of a pedicure can last from 12 to 24 hours. It is best to avoid hot baths and steam showers for the first few days after your pedicure to ensure the freshness of your manicure and toenails. Then, for at least a week, avoid going swimming because the harsh chemicals in swimming pools can damage your toenails and cuticles.
If you want a longer-lasting pedicure, you should opt for neutral or clear nail polish. If you're tan, you can go for light pink nail color. This color won't show any growth in the nails, so it will prolong the appearance of your pedicure. On the other hand, if you have bright red or pink nail polish, it will show the growth of your nails.
At last, a pedicure is a great way to relax, and the professionals at a pedicure beauty salon will greet you with a warm smile. Also, they will ask you to choose a nail polish color for your toenails. Also, they will offer gorgeous pedicure ideas to choose what suits you. In addition, will offer you some complimentary refreshments to enjoy while your feet soak in a warm water bath. Once your feet have been thoroughly cleaned, they will then apply a professional-quality base coat and two coats of nail lacquer. Then, you'll get a top coat that will ensure the seal in the color.