The ORLY FLAWLESS Collection features a wide range of nude nail colors. Furthermore, the unique ORLY breathable formulas are a unique one-step system that both colors and treats your nails. So, it means that a base or top coat is not necessary. It is simple for applying in one step.
These new shades are perfect for the fall season or any season! Orly is a leading color house that regularly updates its permanent lacquers. Their formulas are formulated without Toluene or DBP and feature Orly's, Gripper Cap. Also, they don't have any nasty chemicals that can irritate your skin. Additionally, this ORLY Breathable Nail Polish Collection contains 10 different nude color shades that you can wear all year round.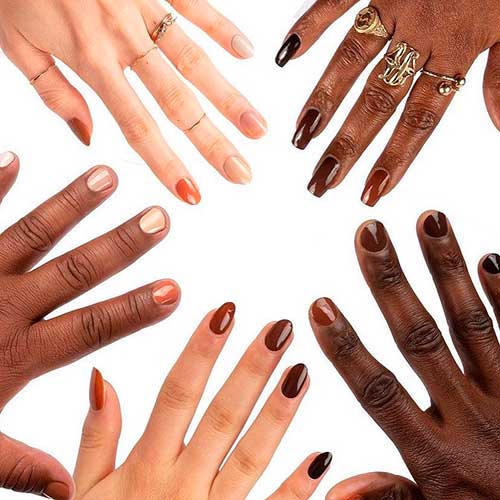 The ORLY Breathable collection is a great new way to color your nails without using a top coat or base coat. You can use this one-step system to apply your color in just one step and have salon-quality nails in no time. Besides its easy application, this one-step system also protects your natural nails.
1. ORLY Breathable Nourishing Nude Nail Polish
Orly's Nourishing Nude Breathable Nail Polish is a luminous nude semi-sheer nude créme color with a nearly transparent finish. It has a breathable formula with Argan Oil, Pro-Vitamin B5, and Vitamin C to nourish your nail's surface. And because it's breathable, the color stays on your nails for a longer time.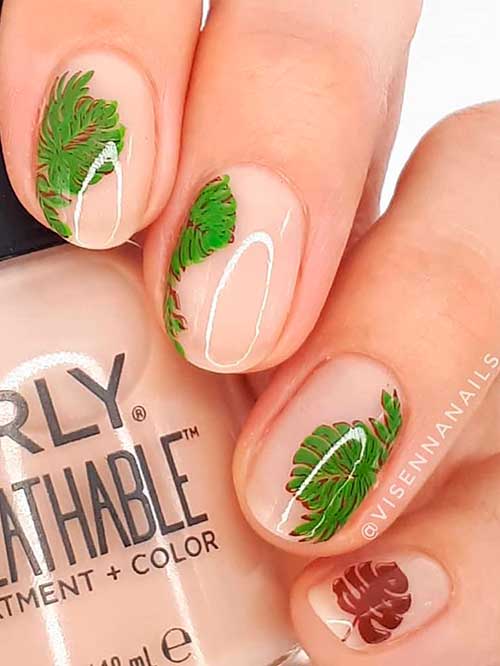 2. ORLY Manuka Me Crazy Breathable Nail Polish
If you want to give your nails the manuka honey treatment, you can buy a dusty honey creme polish. Indeed, this Orly Breathable nail polish can give you a stunning look ever. It is a unique nail color that can look stunning when paired with other colors in the collection.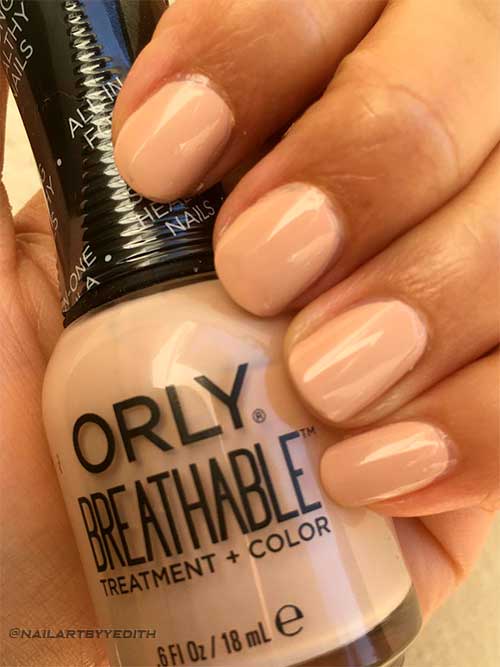 3. ORLY Breathable Almond Milk Nail Polish
A light beige creme color, ORLY breathable almond milk nail polish is a great nude shade for skin tones with lighter shades and is a stunning pop-on for darker skin tones.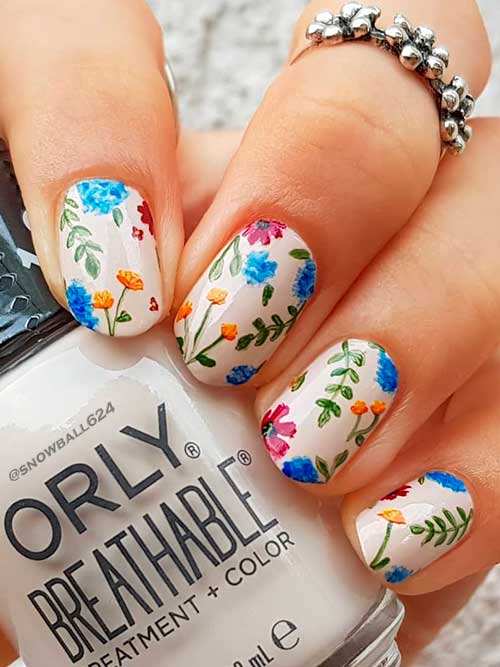 4. ORLY Sunkissed Breathable Nail Polish
If you're looking for a nail polish that looks ethereal and exotic, look no further than an ORLY SUNKISSED nail polish. Indeed, this universally flattering soft terracotta color is a stunning option for the Fall season.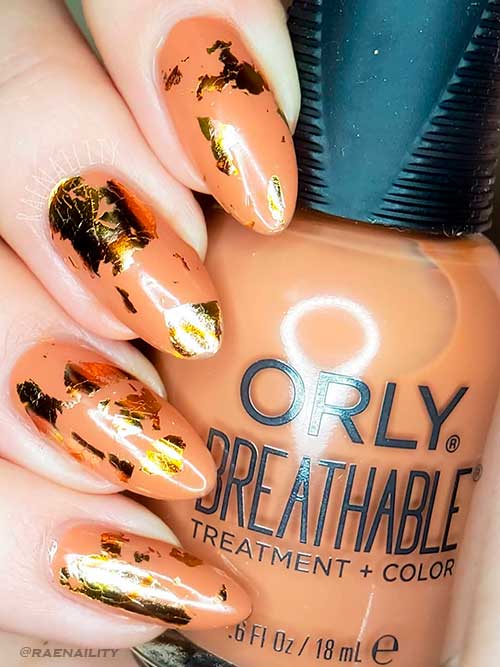 5. ORLY Breathable Fresh Clove Nail Polish
If you're looking for a bold color for your nails, try this deep brown nail polish. Indeed, these shades can make your nails look dramatic and polished while still remaining wearable throughout the year. Besides, they look good with any outfit and can add a little drama to your appearance.
Also, these shades are also versatile and can be worn year-round, and can work in all types of weather. Furthermore, the best part about wearing this color is that it will not overpower you and will highlight your natural beauty.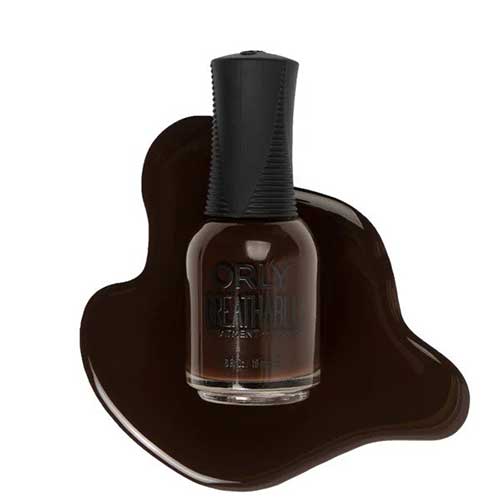 6. ORLY Sepia Sunset Breathable Nail Polish
ORLY Sepia Sunset is one of the easiest ways to pull off a reddish brown manicure. Of course, It can look sultry, and it goes with most outfits.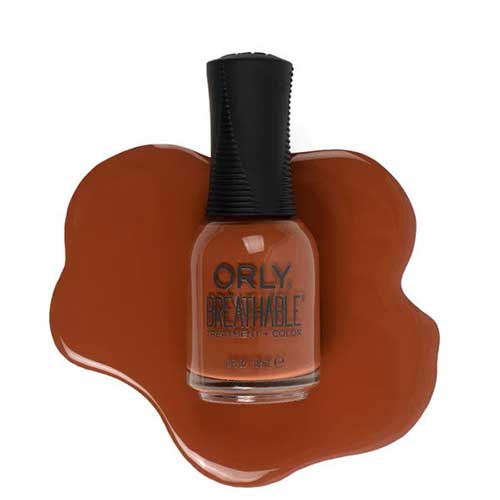 7. ORLY Breathable Double Espresso Nail Polish
Indeed, this chestnut brown nail polish is a beautiful color for the hands. ORLY Double Espresso Breathable Nail Polish can give the nails a shiny, long-lasting finish. It is also fast-drying, so the polish can be applied in one coat.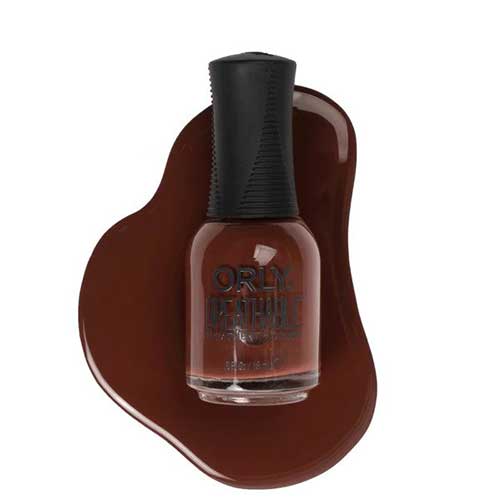 8. ORLY Rich Umber Breathable Nail Polish
One of the cutest nail trends to pull off is neutral brown nail polish: ORLY Rich Umber Breathable Nail Polish. Also, you can try painting your nails light to dark and adding a glossy top coat. Besides, you can even create your own gradient look using different shades of ORLY Flawless brown nail polishes.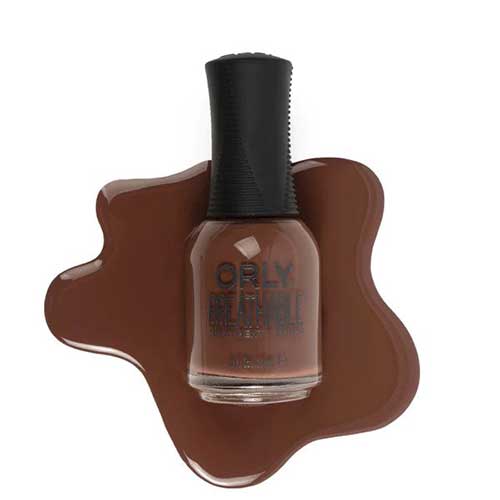 9. ORLY Sienna Suede Breathable Nail Polish
If you're in the market for a new reddish brown nail polish, then ORLY Sienna Suede Breathable Nail Polish is for you. Of course, this nail color shade is perfect for nudes to brown fall nails.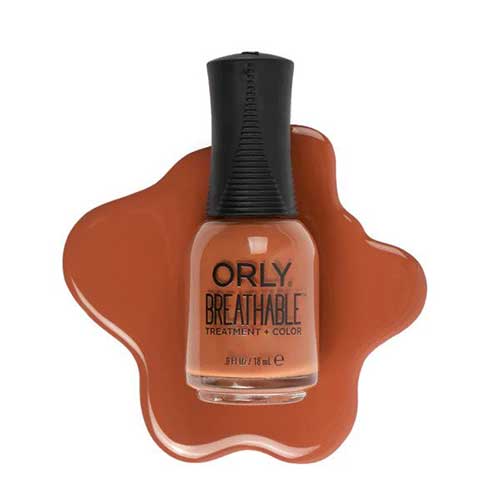 10. ORLY Breathable Cognac Crush Nail Polish
If you are looking for sophisticated yet timeless nail color, consider a mid-toned brown nail polish: ORLY Cognac Crush. Further, this nail color shade can give you cute fall nails.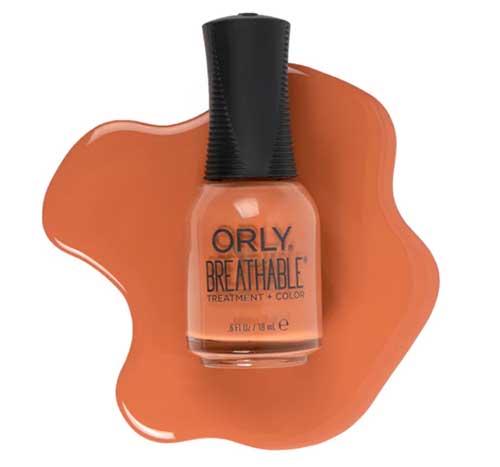 To Conclude
At last, the Breathable Flawless Collection from ORLY has a unique 1-step formula that colors and treats nails at the same time. It's also Leaping Bunny Certified Cruelty-Free and vegan, making it a great option for those who are concerned about their health. In addition, the collection features a wide range of nude color shades that will work for a variety of skin tones. So, it's time to buy your bottle and start applying a cute fall manicure.