Indeed, a gel manicure gives you perfect-looking nails for any occasion like a holiday, marriage, or even a party. But maybe you get bored with the time and money spent monthly. While going to your nail salon and staying until finishing your manicure. The good news is you can do your gel manicure yourself at your home. Also, do curing with ORLY gel mini UV LED nail lamp.
Having an intact manicure that lasts for days is not easy. And unfortunately, it maybe finds your manicure chipped after a few days. But with Orly UV LED nail lamp, you can say goodbye to any chip manicure. Additionally, UV lamps typically exist in salons, while LED lamps are becoming more popular with gel polish. They offer quicker curing times and use less energy. So, thanks Olry for the UV/LED Mini Gel Lamp.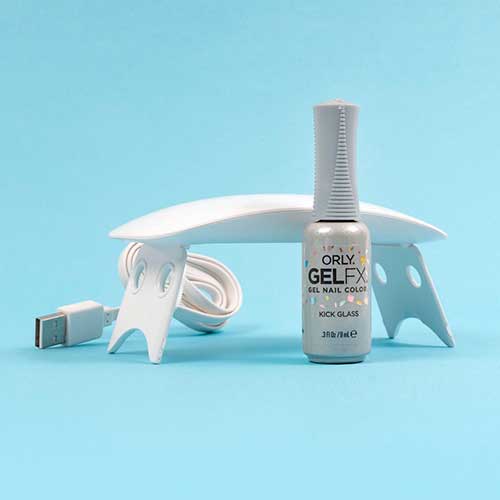 About ORLY Gel Mini UV LED nail lamp
It's a professional quality curing gel nail lamp designed in a mini convenient size, and its operation technology has a UV gel lamp. In addition to an LED nail lamp in one device for maximum compatibility. Besides, ORLY MINI UV/LED Gel Lamp is suitable for curing all GELFX products. Including Builder in a Bottle, and any other gel nail polish.
How to Use This Mini UV led nail lamp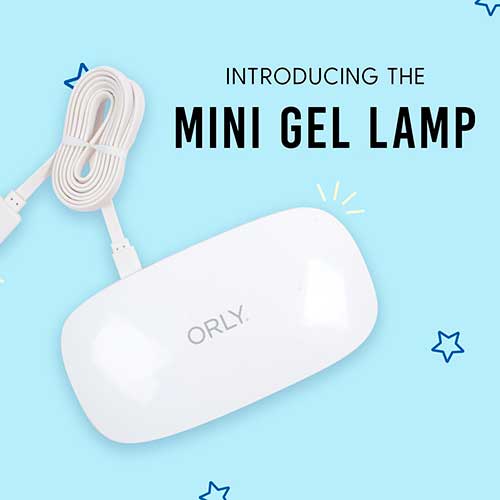 After, plugging this UV LED lamp for nails into a USB power source, and your nails have been manicured. Then, press this device button for 2 seconds and get in your manicured fingernails for 60-second curing.
How Long To Cure Gel Nails
In general UV gel lamp needs about 2 minutes and an LED nail lamp takes about 30 seconds for curing the same layer of gel polish. But ORLY MINI UV/LED Gel Lamp takes a 60-second cure and saves you time.
ORLY MINI UV/LED Gel Lamp costs about $24.99. So, it's a good idea to invest in this device which, can help you decrease the visits to your nail salon. And try new gel nail polish shades yourself at home and do creative nails. As a beginner in a gel manicure doesn't be hesitated to have ORLY MINI UV/LED Gel Lamp!