The season of love is approaching! So, every girl and woman is looking for the best colors for clothes, makeup looks, and nail polish. Of course, we always find red and pink, and the color hues between them are the most prevalent. Luckily, this year we have three ORLY nail polish limited edition color shades that have been released that you'll all love to try.
Now you can do the most beautiful Valentine's manicure and pedicure. Just choose one of these nail colors or combine two or three colors if you like. As you know, the final look of any ORLY nail polish is always great and with a high-quality finish.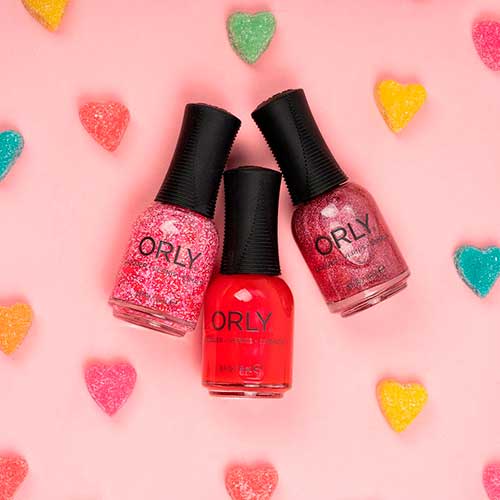 1. XOXO ORLY Nail Polish
If you are looking for simplicity and elegance on the occasion of Valentine's, you should choose this pink color. Besides, it is nice that this color can be used as a nail polish by applying two layers to get the best finish look. Also, you can use it as a topper by applying any cream color you like to make it shiny. But don't forget to finish using ORLY topcoat.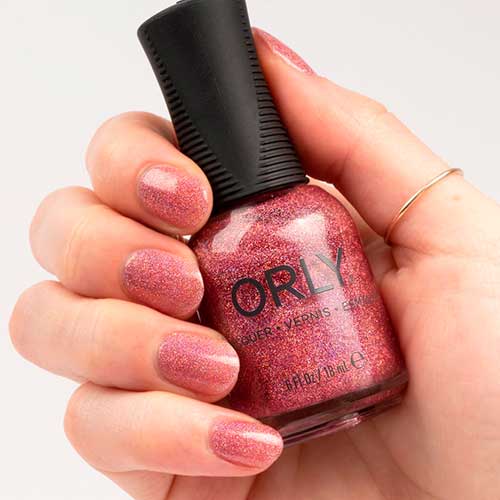 2. ORLY Crush Nail Polish
Like the previous XOXO polish, Crush ORLY Nail Polish, you can use it on its own or as a topper. But this time, you will find it full of joy and love because of the confetti mix of red and pink hearts. Indeed, this nail polish can add a touch of beauty to all your favorite Valentine's Day nails designs.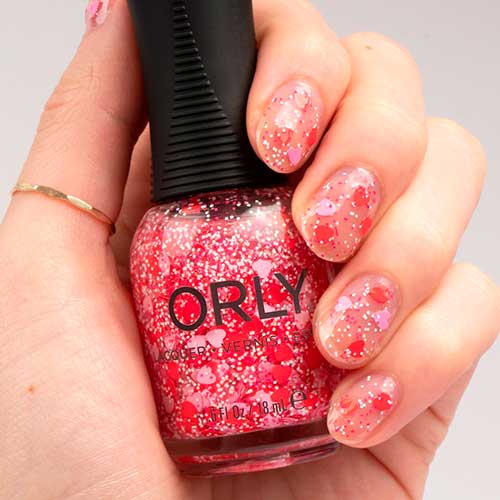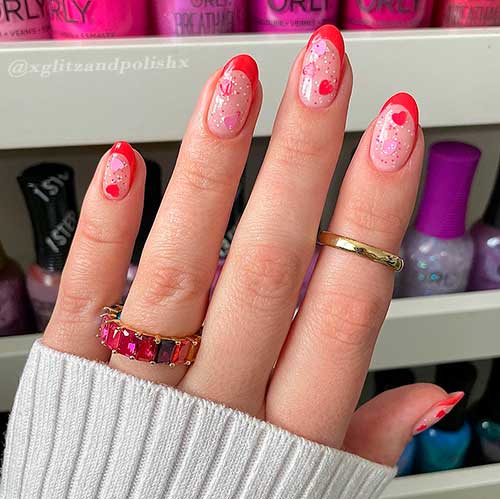 3. Sweetheart ORLY Nail Polish
This bright red color is enough to add the highest degree of attractiveness to any lover woman. You can use this red jelly polish in many red nail designs. You can use the most straightforward designs as a beginner and bring out the nail artist in you!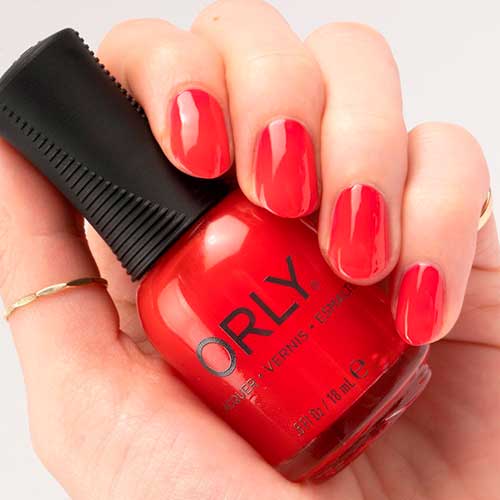 Start with ORLY Bonder Rubberized basecoat to prepare your nails for best application. After that, apply a layer of Sweetheart nail polish and then let it dry to use the second. At last, do not forget to finish with the topper.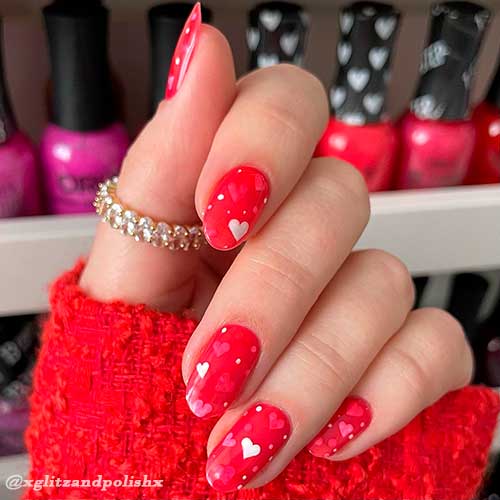 At last, these three colors are enough to wear the best nails for Valentine's day. So, what would you choose? But, if you are hesitant to choose, the design below is for you.