OPI Gel Break is a professional treatment system that you can use in-between gel manicures. It's a 3-step process designed to restore damaged nails back to their original health. This is done through a combination of reparative vitamins, minerals, and moisturizing ingredients.
Because, a gel manicure may cause some peeling, cracking, and brittle issues to your nails. That forces you to give your nails a long break to restore your nails and get them nourished again. Good news! You don't need to give your nails a long break, and all you need is to apply the gel break treatment system from OPI. That enriched with vitamins and minerals which, are necessary to nourish, restore, and nail repair. To get the most beautiful natural-looking nails in just 3 steps.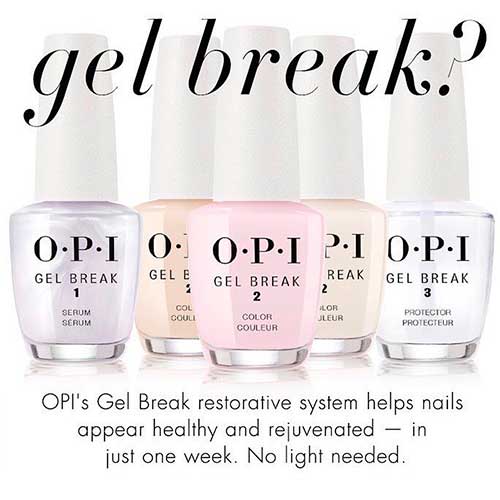 Step 1: Gel Break – Serum-Infused Base Coat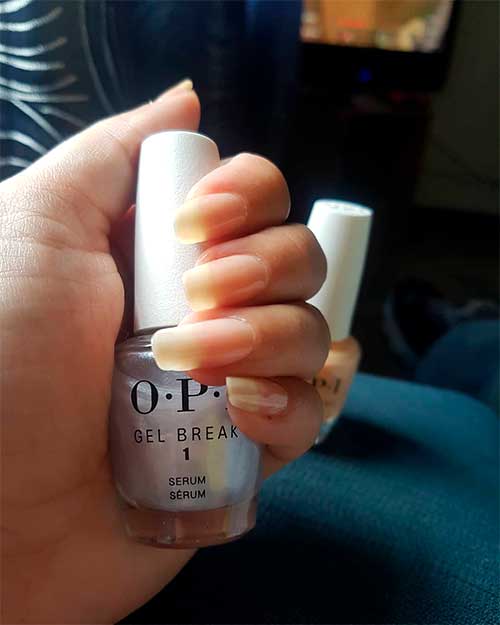 This treatment is enriched with sodium hyaluronate, vitamins, and bamboo extract. So, it will help you to mask imperfections and also discoloration which, leads to having a flawless gel manicure.
Additionally, applying this treatment is easy, just swipe a thin layer into your lower nail center, and repeat that to each side of your nail. And don't forget to cap the free edge for preventing any shrinkage that may occur.
Step 2: Gel Break Sheer Color
Three options are available according to skin tone. So, there are fair, medium, and darker OPI Gel Break sheer color treatments.
1. Properly Pink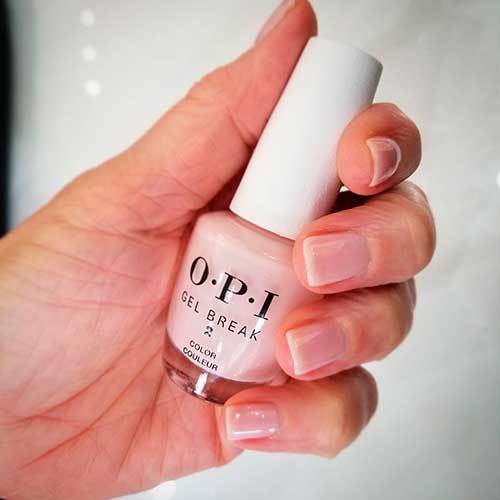 This treatment properly pink is suitable for fair skin tones, and its sheer layer of color will turn your fingernails into natural-looking nails. But you will need two coats to ensure perfect coverage.
2. Too Tan-tilizing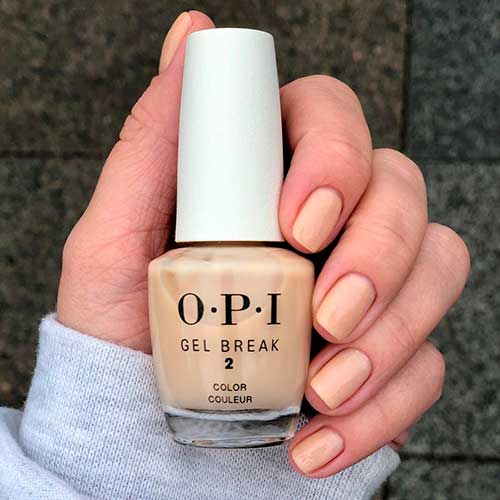 Too Tan-tilizing gel break treatment is suitable for medium skin tones. In addition, you can apply any gel break sheer color treatment in the same way as applying gel break serum-infused base coat.
3. Gel Break – Barely Beige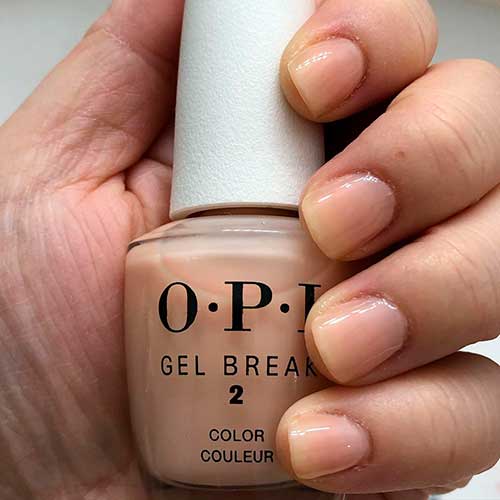 If you have a dark skin tone then this gel break treatment is ideal for you. And be ready for the last step to protect your nails.
Step 3: Gel Break – Protector Top Coat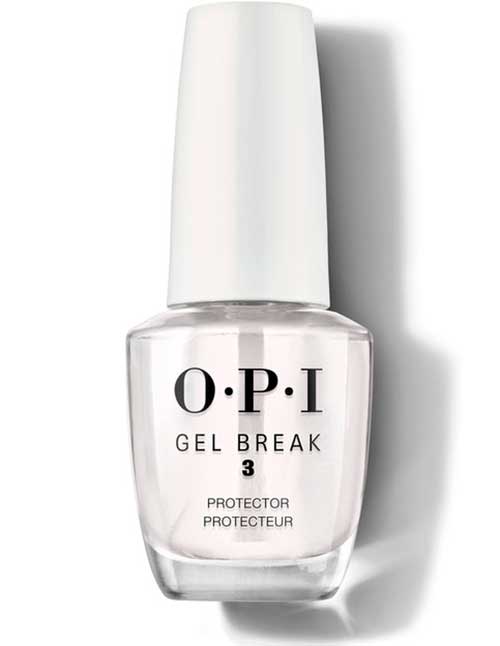 Protector top coat treatment has sodium hyaluronate in addition to vitamins, and bamboo extract that helps in protecting nails and leaves them with a high gloss finish. lastly, apply two coats for full nail coverage.
Image Credits: Feature Image: Instagram@bodymoodverona, Instagram@gaia_nails_mosman, 1. Instagram@evalovesnails, 1.2. Instagram@hairkassmakeup, 2.2. Instagram@pro_opi, 3.2. Instagram@bunnyrabbitzzz_nails, 3. opi.com