Nails – they are basically just nails, but to some, this part serves as a reflection of a person's feelings and aspirations in life. Aside from choosing the best bag, accessory, shoes, or clothing, complete your fashion statement with your nails. Further, this year, the impress press on nails brand was lucky to have an incredible collaboration with none other than Rebecca Minkoff. And together, the Wanderlust Collection was born.
Still, this brand is an easy way to use press-on manicure that doesn't need glue. So, there is no chipping or even nail damage to occur. Of course, this is the beauty of having press-on nails. So, it's time to make your bold statement in fashion and principle with the following press on nails designs:
1. Le French Pop Impress Press On Nails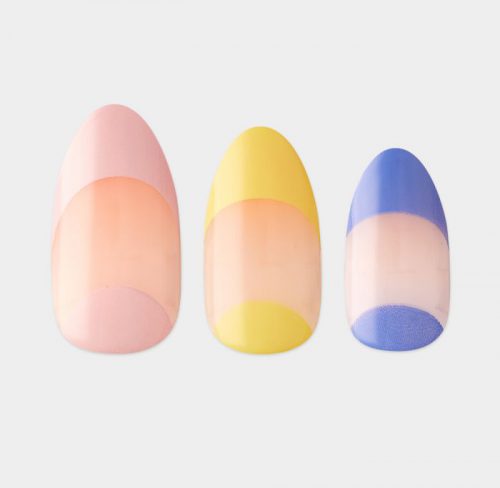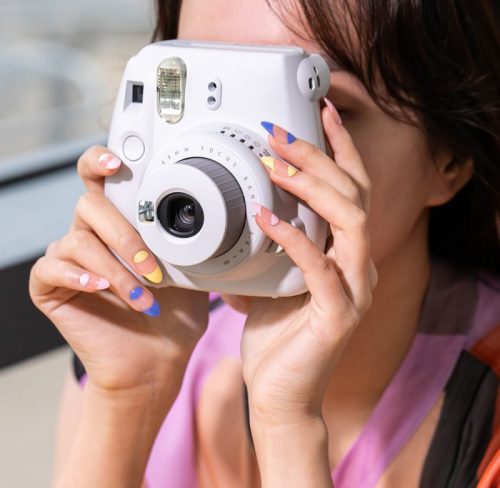 Are you planning on visiting the classical country of France? Fortunately, you can get that elegant yet fun look ala mademoiselle with this press-on nails design! So, you can achieve that classy French nail by choosing from the set's pop colors of yellow, pink, and blue or mix!
2. Blue Haze Press On Nails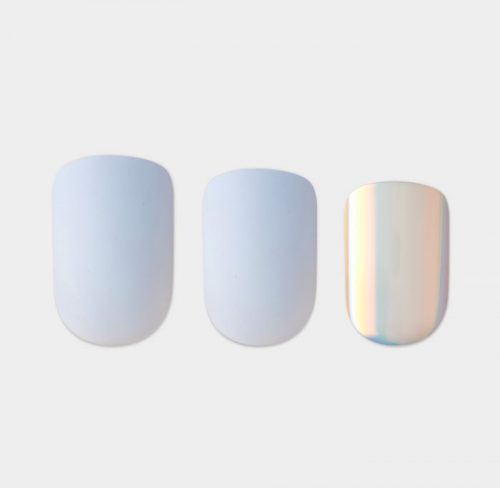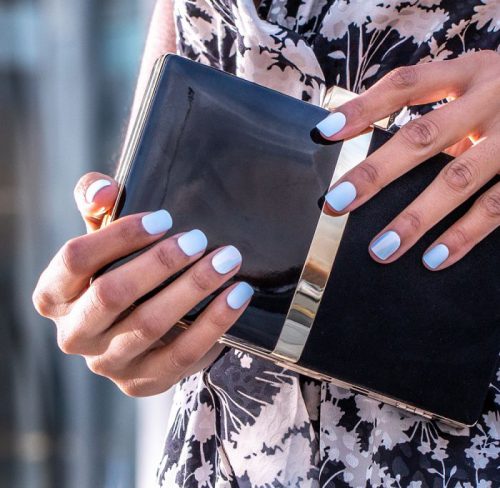 Of course, there is no moment to be sad and blue when you are traveling. So, if you love the summer season, blue sky, and the blue ocean, then this is the perfect vacay hue for you! These 30 trendy blue press-on manicures come in a cool powder blue matte color with an exciting chrome finish!
3. Desert Glow Impress Press On Nails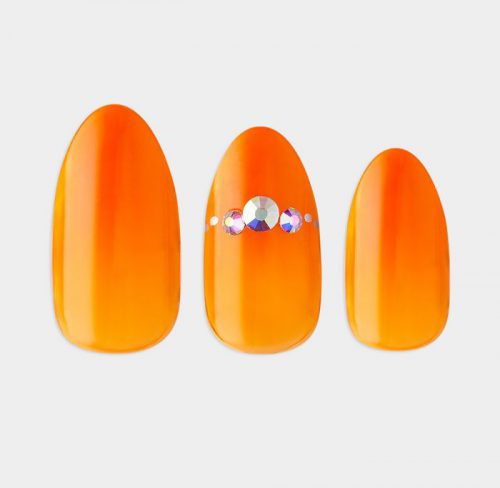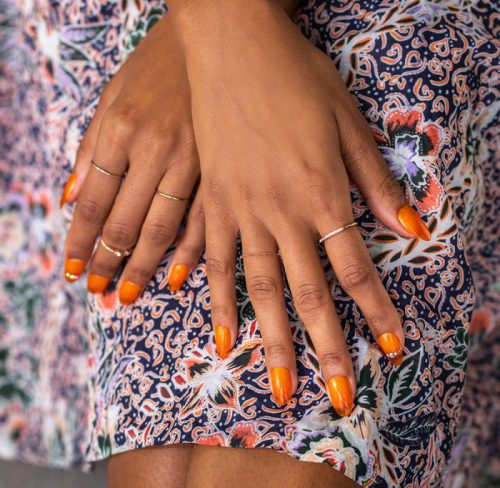 Is it the desert, or is it just you and your hotness? So, you can match your fierce personality with this Impress press on nails cheap nail design! Also, this particular set features a translucent, jelly-like effect that complements its bold orange hue. Additionally, this ombre effect will give your nails that are "on fire."
4. Glitterati ImPRESS Press On Nails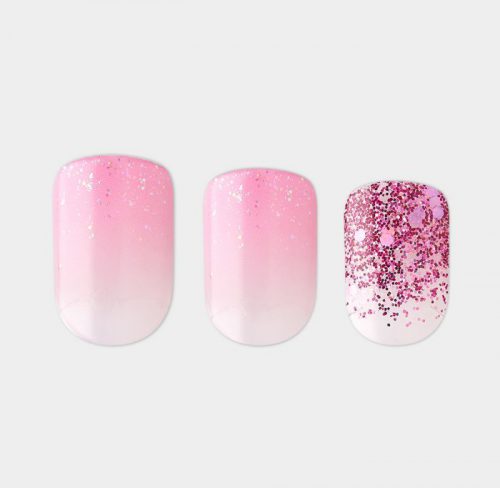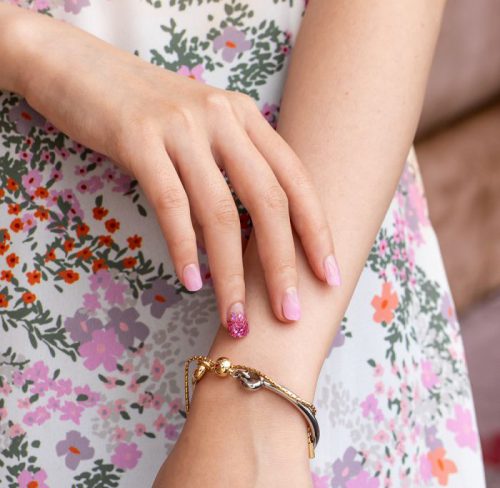 If you are in doubt about what color will match your wanderlust outfit, the glitter style will never betray you. So, try to get that tropical, ombre-feel glam right at your fingertips with Glitterati! Feel that glittery vibe with their pretty clear pink and the glittery magenta pink color. Indeed, its glittery gradient effect will remind you of those pink sand beaches that shine under the sun.
5. Ibiza Nights Impress Press On Nails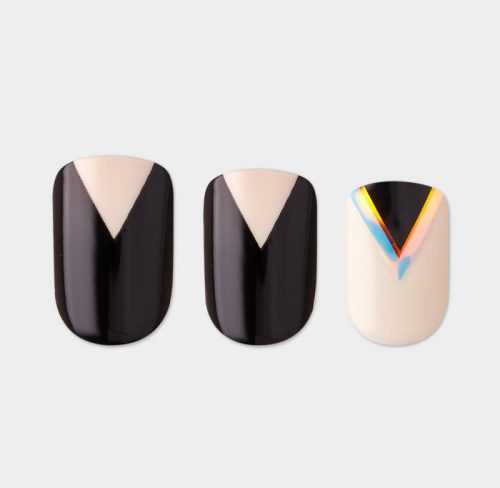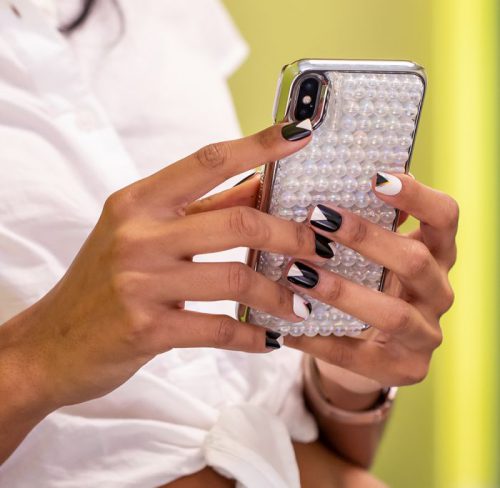 This press-on nails cheap set is inspired by the exotic nightlife you may have or probably wanted to experience in Ibiza. Also, it comes in a black-and-white chevron design – a simple design yet extraordinary when in the dark. In addition, this design features a glow-in-the-dark effect through its white hue. Nightlife in Ibiza is lit, and so do you and your nails!
6. Skinny Dipping ImPRESS Press On Nails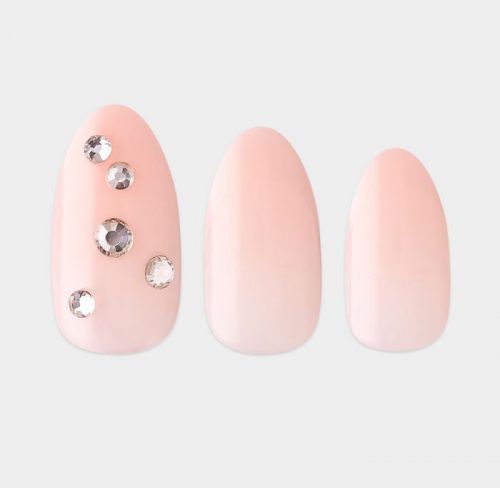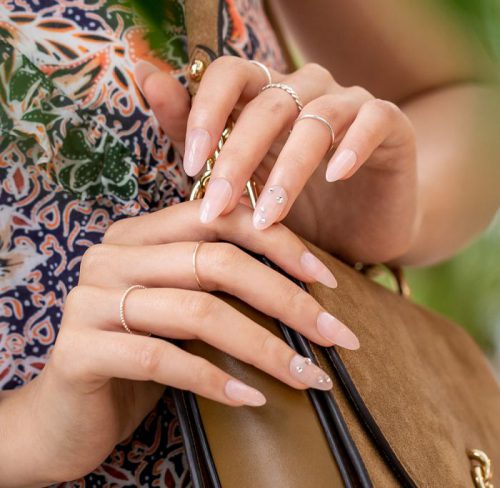 Show the sexiness in yourself through this almost-naked natural-looking nail design! Whatever color of outfit you may have, you will never go wrong with this blush pink hue. Also, it has hints of crystals to give you a sparkly feel throughout your travels.
7. Sunset Beach Impress Press On Nails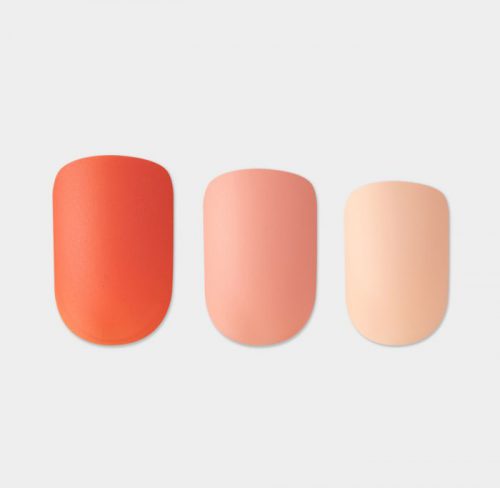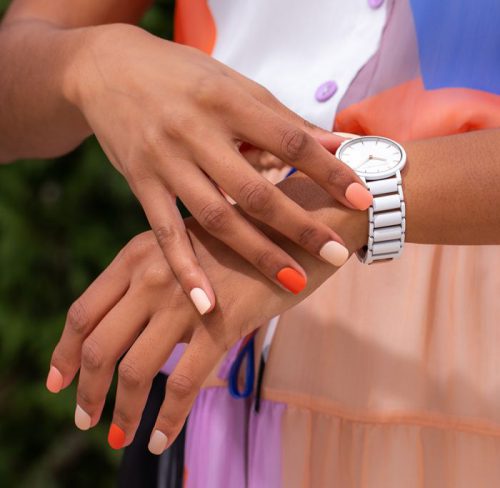 One of the perks of being Wanderlust is being lucky to witness magnificent sunset by the beach. Besides, what can be more exciting is you get to match this superb view with your lovely nails! Also, this nail set is available in multi shades of orange that will best suit your glowing beach-tanned skin. Indeed, you will feel the vacation vibes with one of the best press-on nails designs in this collection.
To Conclude
At last, if you believe that nails are like the exclamation point to our outfits, well, Rebecca Minkoff thinks that too! Let the world know how Wanderlust like you can be noticed and make a change – but don't forget these impressive press on nails designs from this Wanderlust.
Related Post: Everything about Press On Nails