If you entered this post then you're maybe interested in the press on nails to try them out. Also, maybe you already use them but you don't know the cause of press on nail damage. Or maybe you need to know what's so great about these fake nails. But don't worry you're in the right place to know everything about press-on nails.
Maybe it's time to stop nail salon appointments and bring the salon home by using press on nails. Then persuaded to stop getting acrylics anymore, anyway it's up to you. But we will help you to try press on nails. Also, we will give you some tips about getting long-lasting press on nails without falling off the problem, let's get started!
What is press on nails?
Press-ons are artificial nails with designs that you can easily apply at home using instant glue to stick these fake plastic nail ends on your natural nails. Then hold down 10 seconds for each nail, and that's it.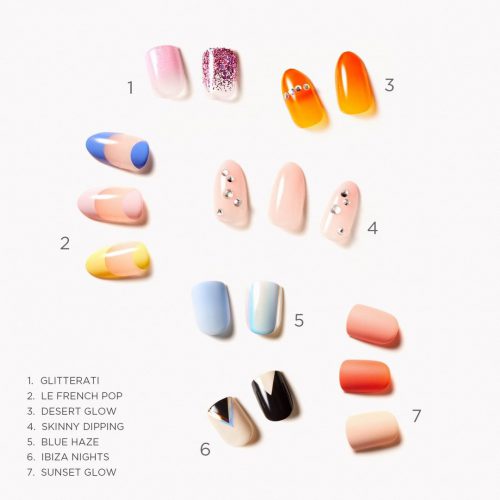 Why Use Press-On Nails?
We can say press-on nails are recommended for women who bite their nails or who have trouble growing their nails out. But definitely, it suits any woman, especially those who want to save time and money because press-on nails need less maintenance. Besides, you have control over your nails, so you don't have to keep going to the nail salon.
Related: 5 Best Home Remedies for Nail Growth
Press-ons are available in various stunning manicures at affordable prices and are easy to apply. So, you can wear your favorite manicure at home in seconds.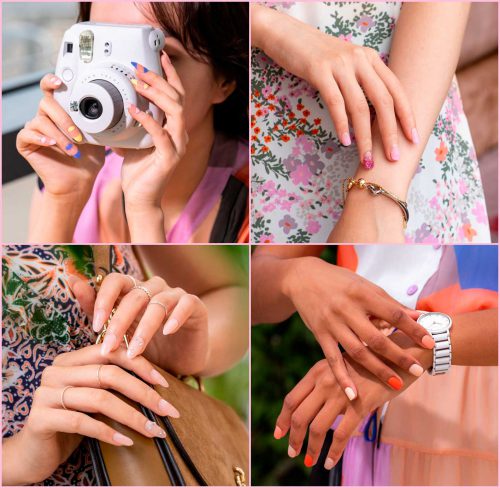 How to Apply Press on Nails Step By Step
First up you should make sure that your nails are clean. Then your nails need some preparation like clipping them a little bit. And pushing back your cuticles. Buffing nails is a good tip to make a rough surface that allows good press-ons sticking.
Swab your nails after buffing them with an alcohol swab to get rid of any oils over your nails and to get good glue sticking on your nails. Additionally, it will help your nails stay on a lot longer.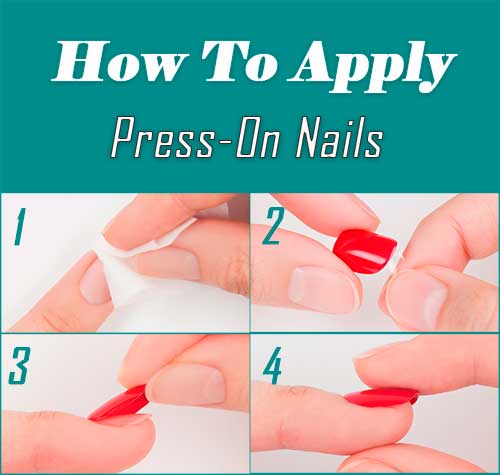 Some press on nails come with a self-adhesive glue-like imPRESS brand, and all you need is to peel off the clear backing. But others need glue to spread over your natural nails before applying the press on nails immediately to get a good sticking. Make sure to align the press-ons tab side of the nail with the cuticle and press over the middle and sides of the nail. Then, hold for at least 10 seconds.
How to Remove Press on Nails
There are two ways to remove your press-on nails:-
First Method: Removing Press on Nails with Acetone
Get a little bowl with a little 100% acetone and soak your press on nails then after a while, you will start seeing your gel polish coming off the nails. Then start gently peeling off nails from each side, and if it still sticking continue soaking your nails and repeat peeling off.
Despite it being a quick method, you can't reuse your press-ons again. Also, you'll feel a little drying on your skin in addition to some excess glue remaining on your natural nails. So, you can use cuticle oil, or olive oil and then buff the excess glue. Therefore, you will find the second method is safer, just keep reading!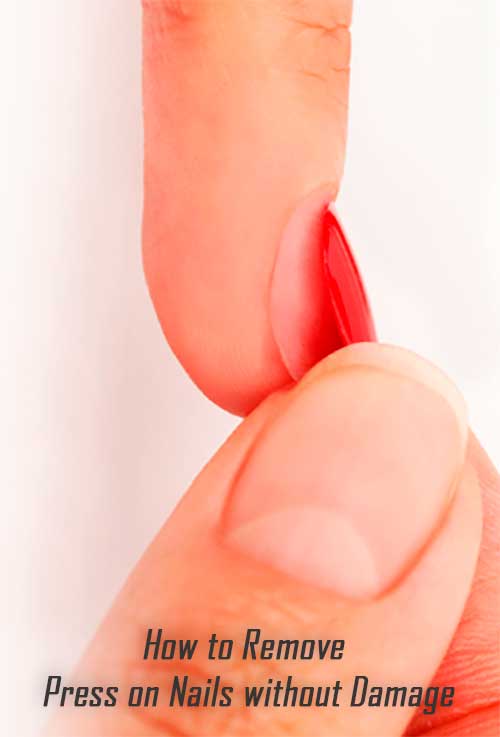 Second Method: How to Take Off Fake Nails Without Acetone
In this method, you can reuse your nails if they are still intact. This time you will use cuticle oil all around your nails. Then after a while soaks your nails for 10 minutes in a bowl of hot water that you can tolerate, mixed with a body wash that is infused with oil or some drops of hand soap. And this process will not take a long time especially if they are an old set of nails.
Try to pop off your nails nicely until you take off your press-ons, continue soaking your nails if they are still sticking, and after taking them off you will notice they are still intact and you can reuse them.