Winter is coming, it's cool, and you need a nail polish set to match the season and your mood. Which colors are you instantly drawn to? Maybe you are contemplating which nail polish brand you can use. Fortunately, Essie launched a new winter colors collection: Essie Love at Frost Sight. These shades are inspired by frosted, dreamy fantasy, filling your winter with holiday treats and everything sweet.
These are the six best nail polish colors from Essie you can find in their Limited Edition Winter Collection. They are ideal for both the office and special occasions. You can surely find one to complement your tastes, whatever your preferences and tastes are, from rosy red to baby cool. These tones offer a glittering, gold-frosted effect to your nails, bringing a wonderful winter dream to life.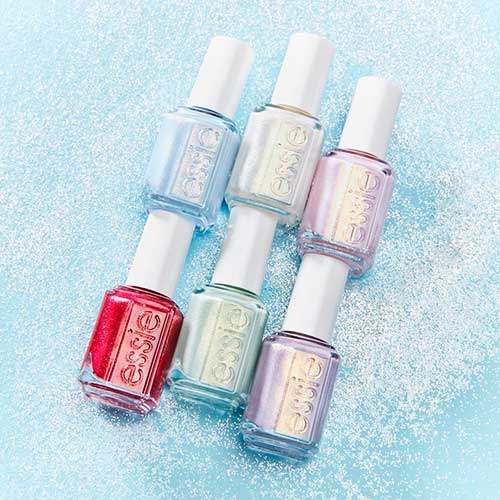 1. Essie Love At Frost Sight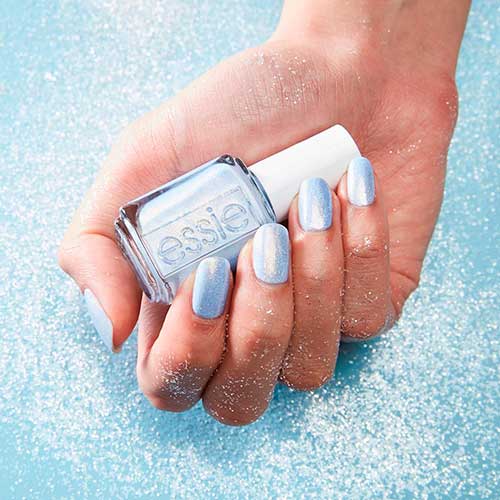 Your heart with flutter at the first look at this baby blue nail polish that brims with glittering gold pearl.
2. Essie Twinkle In Time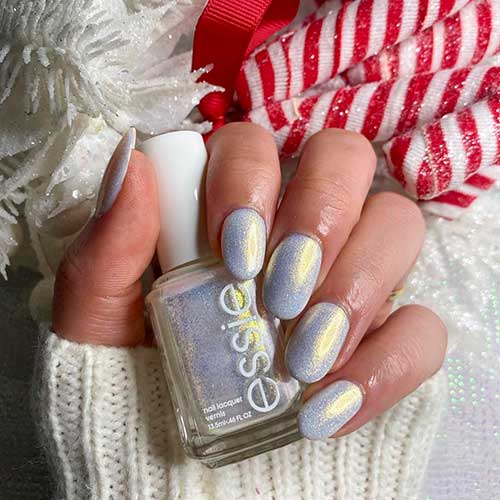 You can stop time with this icy white nail polish stuffed with glittering gold pearl. This translucent pearlescent shade is like Catbird jewelry for your fingernails.
3. Essie Bonbon Nuit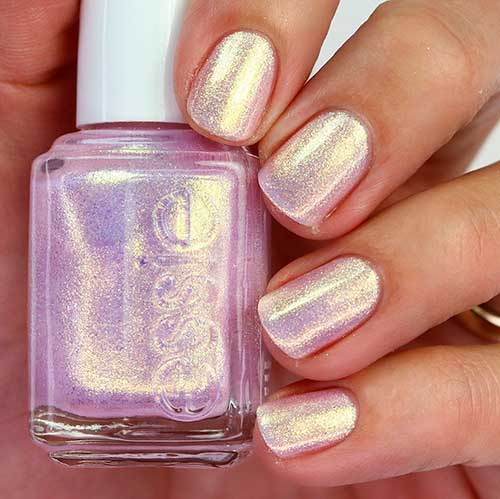 Do you want to get cozy, sugary, sweet dreams? Then you are guaranteed after you swipe this cool, light pink nail polish along with a glittering gold pearl effect.
4. Essie In A Gingersnap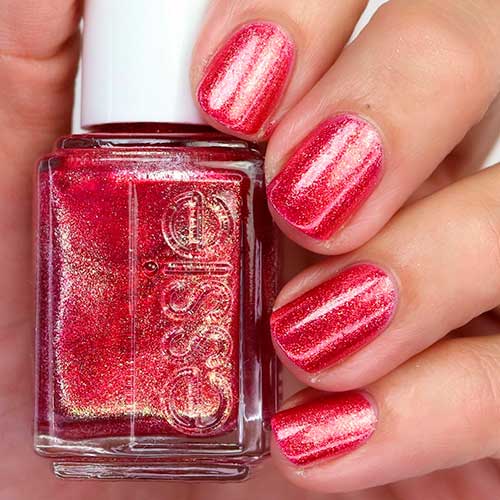 Are you feeling cold? You can warm up your icy fingers in just a snap with this rosy red nail polish flecked with glittering gold pearl. This is like your brick-red tone from your fall rotation; however, with a shot of shimmering magenta.
5. Essie Peppermint Condition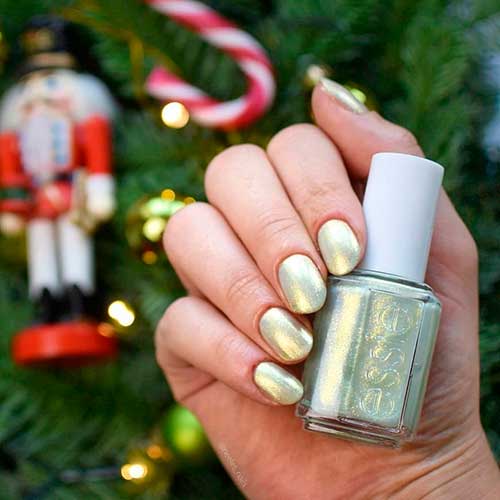 The shade for winter will be this pastel peppermint.
6. Essie Sugarplum Fairytale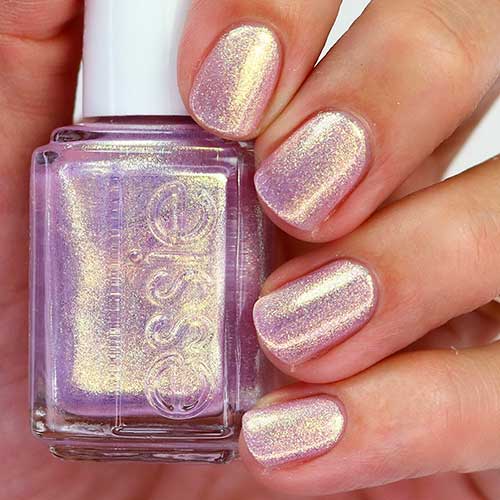 You cannot have an icy, sparkled-filled nail polish collection without the classic winter sugarplum. The frosty lilac shade ground this fairytale tone in real life.
At last, this Essie Limited Edition Winter Colors Collection is composed of six types of shades inspired by frosted and dreamy fantasy. Additionally, these shades are all inspired by winter. Further, they seem to have a multidimensional effect that looks like the sparkling of fresh snow, and the tones are often pretty and very muted.
The original nail polish Essie takes from the current cultural and fashion trends. That makes your nail polish possibilities unlimited, with a story and a win on hand. So, which of these nail polish set shades do you want to use this winter? Share your thoughts with us!