Indeed, cute animal print nails are something that everyone adores and wants. Creative, childish, and colorful, these nails will surely make you feel so young at heart, not to mention that you will fall in love with them. These nail lacquers are also suitable if you wish to match your small sister's manicure. Vibrant and bold colors with smiling and creative animal creatures will make everybody envy your nails.
You don't need to be a professional artist or nail technician to make animal print nails, either. Most animal print designs are simple enough to make even beginners try them, often with great results. Check out these animals print unique nail ideas you can try.
1. Leopard Animal Print Nails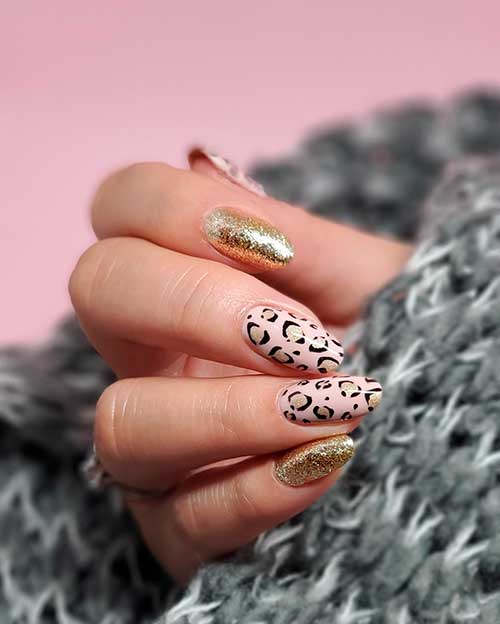 Still, these cute leopard print nails are one of the easiest to create. They are simple to do, not to mention look beautiful. This leopard print nail design utilizes neutral colors, such as light pink, black, and brown for a subtle effect.
2. Tiger & Cheetah Animal Print Nails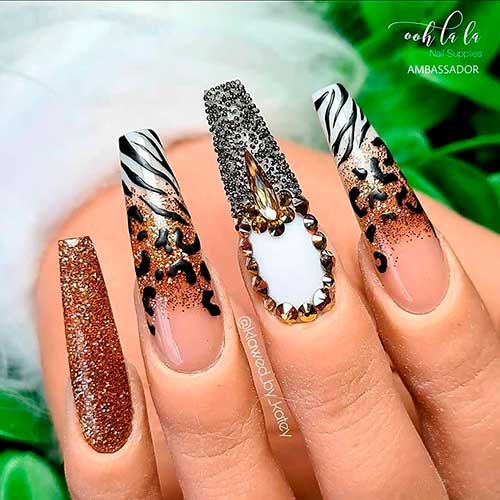 These wild animal print nail designs are performed similarly to the leopard tints, with the difference that you should add some embellishment and gradient effect in other nails. In this way, the effect will improve the design to make it more realistic.
3. Pink Cheetah Print Nails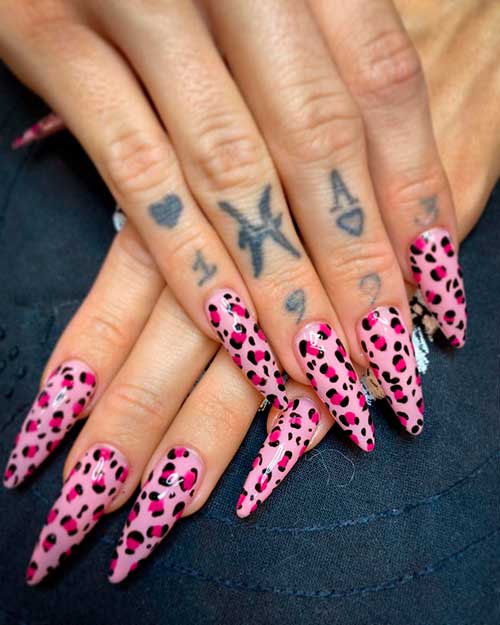 For these pink cheetah print nails, you need to practice first. That's because you must be exact and precise when painting the stripes. Also, keep in mind that you need to paint in pink nail polish for the basic layer, then add black and pink crooked lines with stamps or nail polish.
4. Gorgeous Pink Leopard Print Nails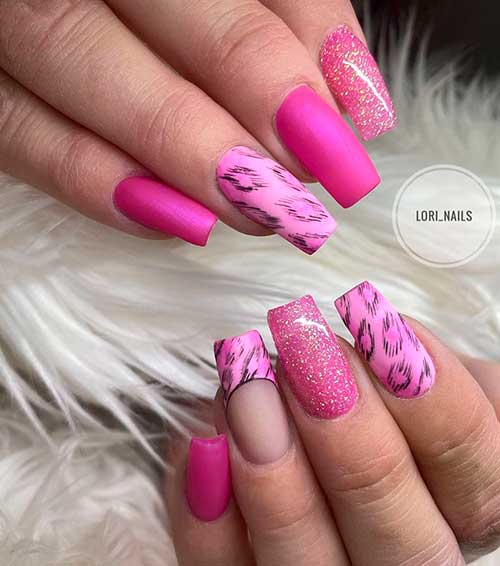 If you are a fan of pink coffin nails, then this design above will get you inspired. Of course, light pink leopard print nails in matte style are fascinating. In addition to the hot pink nails and the accent pink glitter nail that gives the design more attraction.
5. Glitter, Zebra, And Leopard Print Nails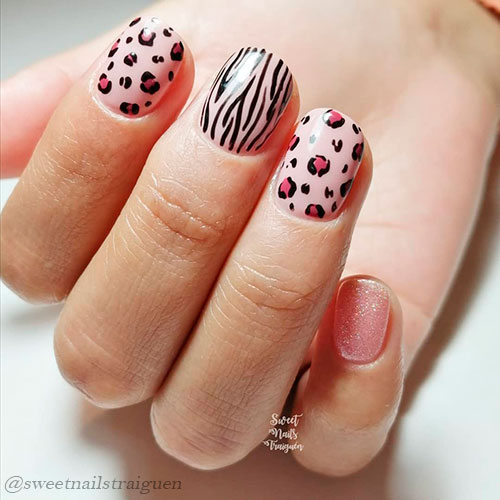 Still, short nails are the best choice for many women especially the attractive ones like the animal print nails above. As you see the design consists of leopard print nails, besides two accent glitter and zebra nails.
6. Snake Animal Print Nails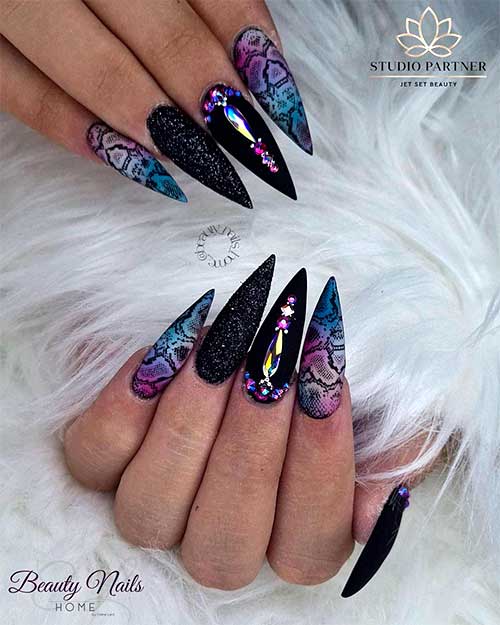 Ultimately, we have the snake print nails. These nail designs are extra extravagant and gorgeous because black nails blend in with the design. You can prefer using metallic blue or black or any other nail polish color as the main color. After the nail polish dries completely, you can sponge the black nail polish on your nails with the use of a fishnet. You can then remove the fishnet and start applying the clear nail polish.
7. Dainty Pink and Peach Leopard Nails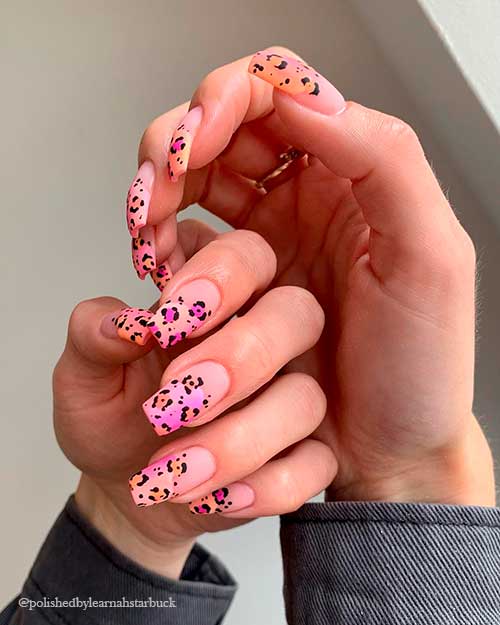 Indeed, this is a dainty and wild nail art design. I really love the various blending between pink and peach nail polish in this leopard print nail art. As well, I think this design suits summer days.
8. French Ombre Cow Print Nails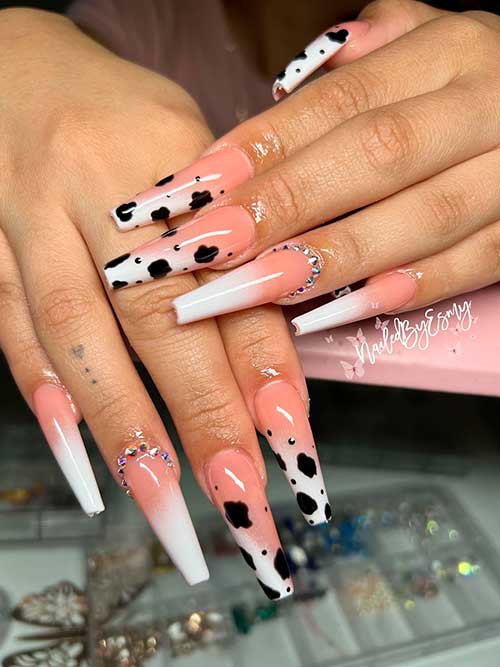 Cow print nails are popular nail art because they are easy to make and so chic and fashionable. Besides, you can apply this nail art on a white base color. But, also you can use it in combination with French ombre nails to create a beautiful look. Additionally, you can add some rhinestones to your nails for extra shine.
9. Multicolor Animal Print French Nails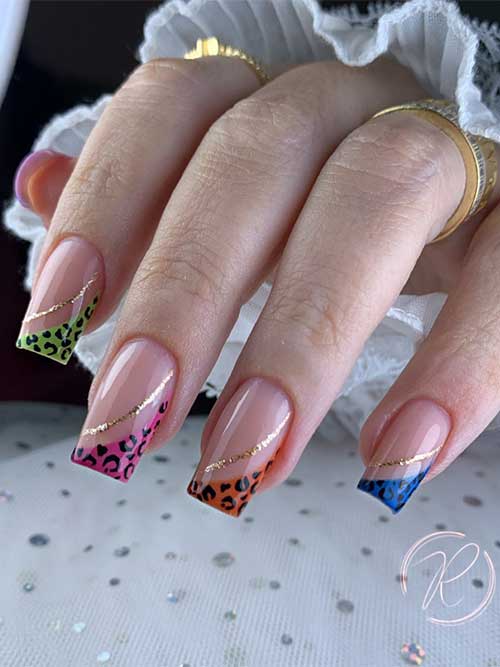 Indeed, these diagonal French multicolored cheetah print nails with gold glitter line decorations are a perfect choice for any girl. So, don't hesitate to try this unique nail design that almost suits spring and summer outfits.
To Conclude
Finally, there you have it! These are some designs for animal print nails that you can start making today. These animal print nail ideas often represent a challenge, but not all of them are difficult to make. We hope you find this post helpful. So, which of these animal nail designs do you plan to try today?
Feel free to share your thoughts with us by leaving your comments below!