If you are not able to make it to the nail salon, you can practice cuticle care at home using tools and natural oils you can find around your home. Additionally, for quick cuticle care at home, try a natural oil such as castor or coconut oil. Indeed, these oils are softened and help to reduce rough, dry cuticles. After applying the oil, you can use a soft-tipped pusher to gently push back the cuticles.
Also, you can soak your hands in a cuticle remover or softener before pushing back the cuticles. Of course, there are many ways for cuticle care, just keep reading!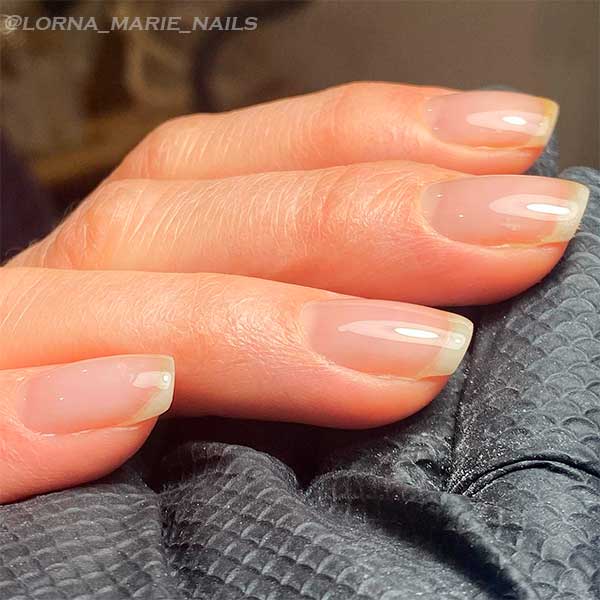 1. Castor oil is a natural carrier oil
Using castor oil on your cuticles is an easy DIY treatment that can help you avoid rips, peels, and infections. The oil is a great option for cuticle care at home because it's highly anti-inflammatory and has anti-bacterial and anti-fungal properties. It also has a thick consistency that helps form a barrier over your nails and cuticles.
2. Coconut oil is an essential ingredient in cuticle oil
Cocoa butter is a great natural moisturizer and can be used in cuticle oil. Its high moisture content makes it easy to blend into a cuticle oil formula. Coconut oil either has awesome anti-fungal properties and may protect your nails from fungus. It helps strengthen the nails and prevent brittleness. Additionally, it absorbs well into nail polish, making it a great ingredient for cuticle oil.
3. Castor oil is a natural softener
Castor oil is a natural softening agent for nails and cuticles that helps them stay soft and supple. It also has antibacterial and nourishing properties, making it a valuable natural remedy for weak, dry cuticles. Also, castor oil is inexpensive and can be used on your nails in small amounts.
4. Castor oil reduces the appearance of rough cuticles
Castor oil is a great natural remedy for dry and rough cuticles and peeling skin around the nails. Its thick, glue-like texture acts as a barrier that gives your nails strength and nourishment. You can use it on a regular basis, as it has many anti-bacterial properties. So, you can apply it to your nails with a cotton pad. At last, try to repeat this easy procedure once or twice every week.
5. Exfoliating the hands before pushing back the cuticles
Exfoliating the hands before pushing back the nails is a great way to prevent the tearing of the skin behind the cuticle line. To do this at home, you can use reusable cuticle sticks and creams. Make sure to leave the cream on for about 30 seconds, then gently push back the cuticles. Be careful not to push too hard, as doing this can reduce the integrity of the cuticle and prevent new growth.
6. Using a cuticle remover
A cuticle remover is a product that removes the thick layer of dead skin from the cuticles of your fingers and toes. Just follow the written directions on the label to apply it perfectly. The quantity of remover you should apply is depending on your cuticle's conditions. You can apply it using an orangewood stick. Once you apply the remover, allow it to stay on your finger and toes for a few seconds to five minutes before you wash them off.
7. Using a cuticle oil
Using a cuticle oil is an effective option for treating dry and cracked cuticles. These products usually contain a blend of vitamin E oil, beeswax, and jojoba oil. If you don't want to spend a lot of money, you can also use petroleum jelly, which is affordable and effective. The oil is applied to the cuticle and massaged for a few seconds.
8. Using a softener
Cuticle softeners are designed to soften and protect your cuticles. These cuticle creams are available for purchase or you can make your own with olive oil or other ingredients. Many of these products come in small jars, which make them the perfect gift. Some are even dishwasher-safe.
9. Using a remover
If you want to get great-looking cuticles at home without spending a fortune on a manicure, you should use a remover. A good cuticle remover will soften your cuticles and dissolve even the hardest ones. Besides, this way will save you money and also save time. You can also use a remover if you are planning to get artificial nails in the near future.
Related: 4 Best Cuticle Care Products from ORLY
Apply the remover to your cuticles with protective gloves and wait for about thirty seconds. If your cuticles are extremely thick, you may need to wait longer. Then, gently push them back.
To Conclude
At last, using the right cuticle care products at home is crucial for healthy cuticles. So, you can try some of the above easy ways to take care of your cuticle at home in no time!