The holiday season is one of the most awaited times of the year, especially the celebration of Christmas. So, many people are quite busy preparing for everything. Every house has decorations that come with Christmas colors – green, red, silver, and gold. But this is also the time of the year to take yourself for a manicure. Also, this is the best season to look for new ideas for your nails. With that, we have prepared some cute Christmas Snowman nails design that will suit your personality.
1. Olaf with Silver Snowflakes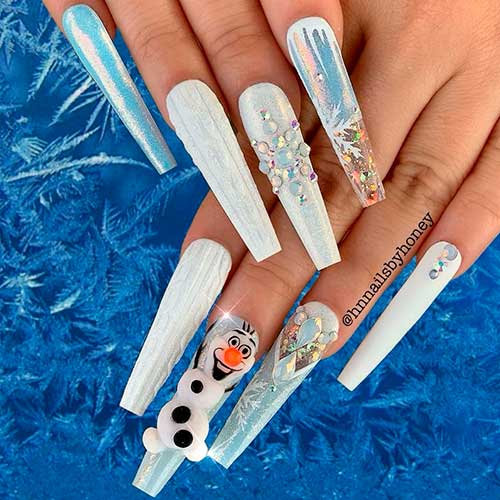 If you prefer your nails to belong, this one is for you. With a touch of white as a symbol of snow this Christmas, we present you with these snowman nails. Indeed, this is a pretty design that can attract your visitors and be lucky enough as this gives you a one-of-a-kind vibe.
2. Grand Snowman Nails Indulged with Silver Crystals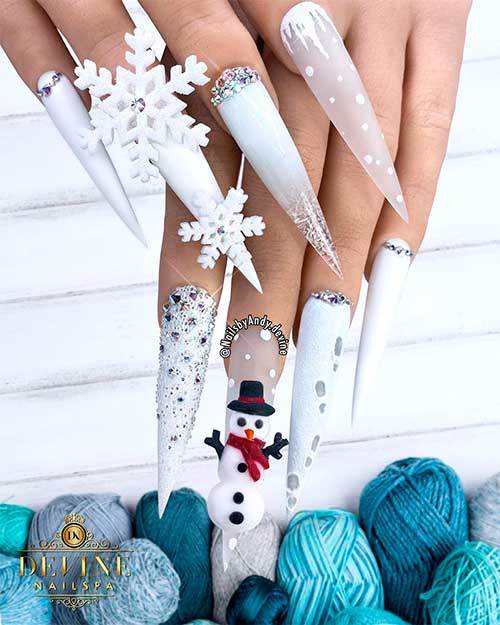 As a human, it is a must to protect and care for the nails. Besides, it reflects your personality, and also, affects how other people will see you. Many would think that this is too much for a girly thing. But it's not. This trend is for everyone. Of course, this snowman nail design is good for every nail while looking elegant.
3. Simple Pretty Snowman Nails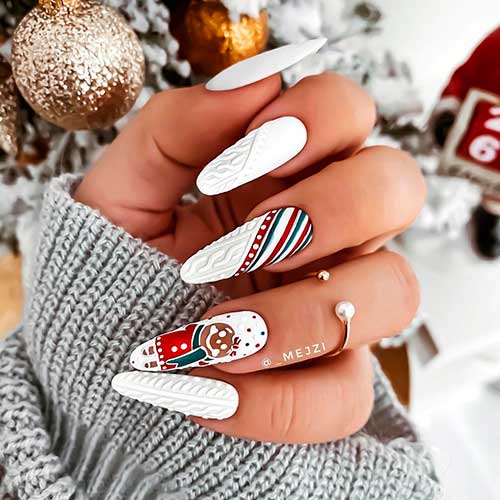 Creating a snowman during winter is a dream. Yet, if you're in a country with no winter season, you should not wait for it. But instead, you can just have this simple, pretty snowman nails design. This is one of the best designs that everyone is waiting for. Try this and be beautiful just the way you are.
4. Purple Under the Snow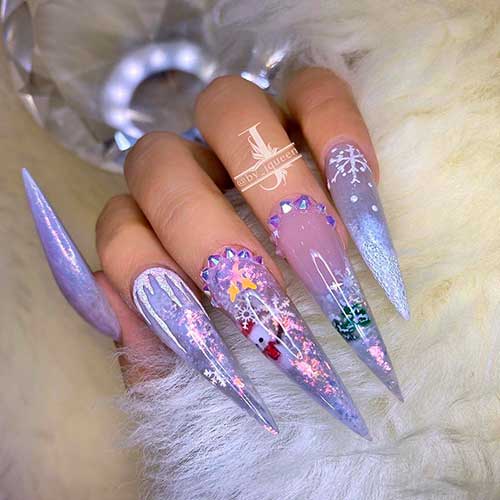 What does it take to have pretty nails? If you still wonder how you can have one, try this and look good during Christmas. Purple-colored nails make you stunning and great in every corner that you have. It will help you to value yourself even more. It takes time to gain confidence. So, why not start with having this nail design on your nails?
5. Splash and Dash of Turquoise with Snowman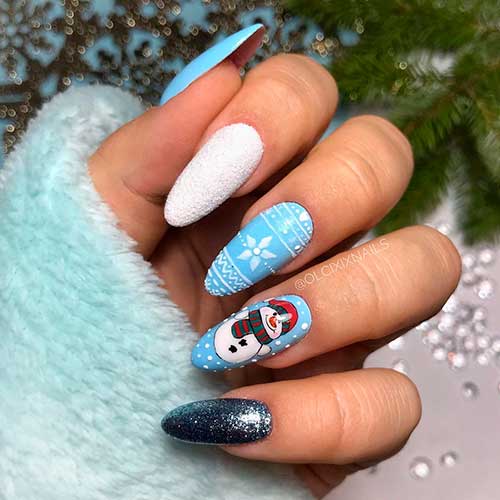 Want to be out of the blue? Make way to this design, and love every part of yours. You look great and when you feel like there is something wrong with you, stop with those thoughts. So, you just need to polish your nails and be great with this design. You will always be beautiful. Even no one compliments you.
All you have to do is to own who you are. So, try this and get the blues on your nails, not on your life. At last, if you still want more cute Christmas nail ideas, check out this previous post about The Best Christmas Nails Ideas!
6. Elegant Stiletto Sweater, Reindeer, Snowflakes, and Snowman Nails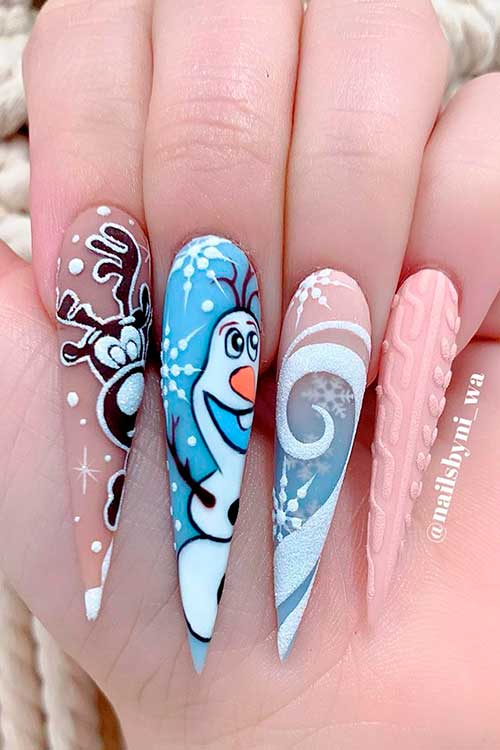 7. Sparkling Black Coffin Snowman Nail Art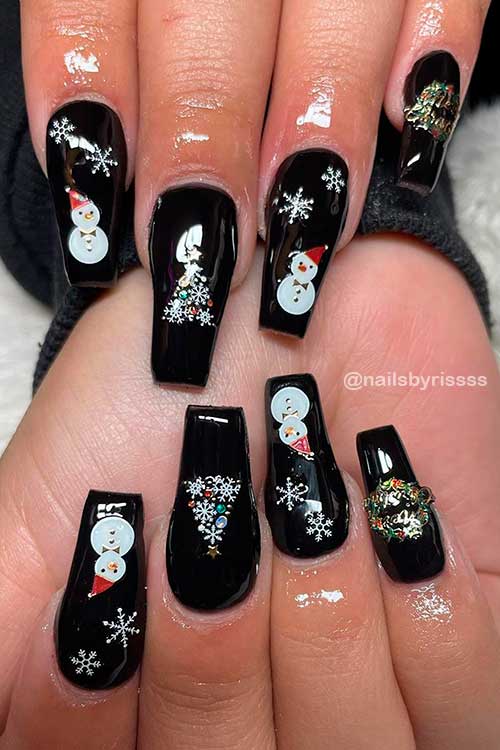 8. Easy Multicolored Snowman Nails