Halloween is approaching and if you are still confused and cannot decide the Halloween nail colors and themes you will apply over your fingernails. Fortunately, sinful colors tricked-out treats will help you choose your Halloween nails.
Sinful colors tricked-out treats assortment have two Halloween color shades that make you go crazy. Besides, three claws press on nail art between candy corn, chocolate, and bad apple with spider web Halloween-themed nails. Also, these press-on nails are easy to apply and really worth the money. Without further ado let's take a look at this amazing assortment.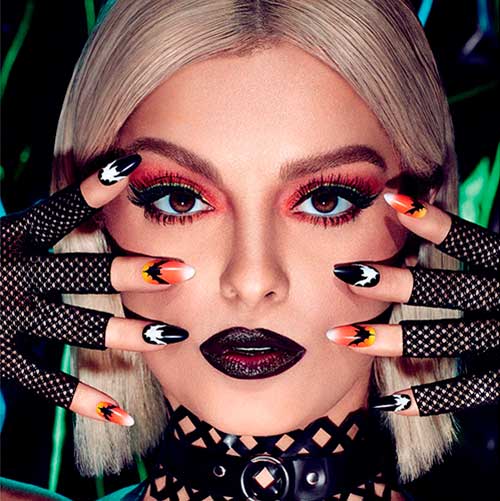 1. SinfulColors Sour Apple Killer Halloween Nail Polish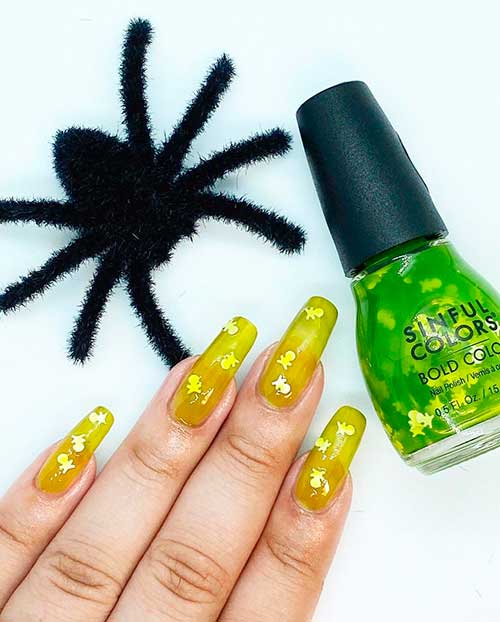 SinfulColors Sour Apple Killer Halloween Nail Polish is the easiest way to create your beauty statement at a Halloween party. So, try painting your nails with this killer Sour Apple shade that gets out Halloween vibes.
Sour apple killer polish will let you get in the Halloween mindset and concentrate on the creepier side of the Halloween nail polish spectrum. Indeed, these sinful colors nail polish shades will turn your nails to look like hard jelly-texture suckers.
2. SinfulColors Twisted Toffee Halloween Nail Polish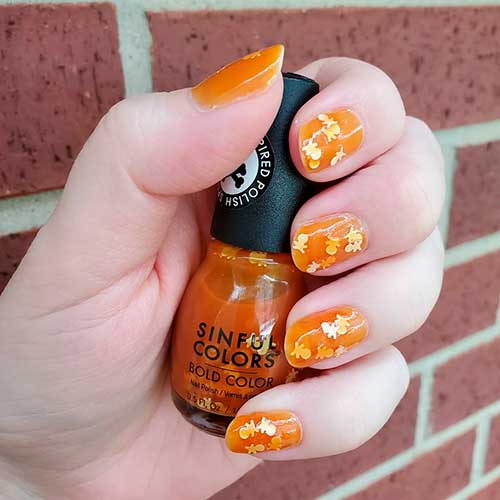 These Halloween sinful colors nail polish is amazing and could remind you of a classic chocolate bar or caramel-coated apples. And others see this nail shade over their fingernails as candy corn. Opt for this Halloween nail polish at the upcoming Halloween party and you will go crazy.
Halloween Sinful Colors combo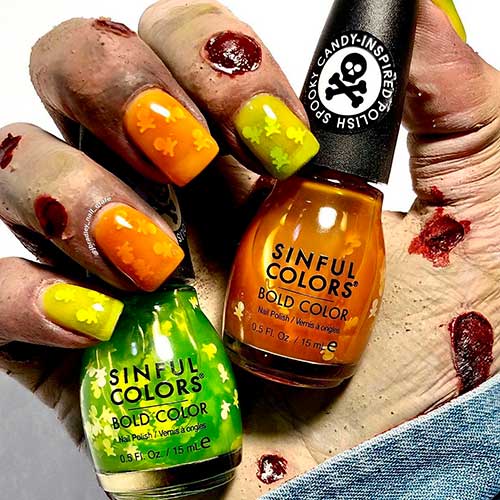 Go for this Halloween nail art sinful colors combo of Sour Apple Killer and Twisted Toffee shades. Besides, you can apply this creepy Halloween makeup look over your hands or not. Anyway, you will be special where ever you go.
3. Sinful Colors Claws Press-On Nails
SinfulColors Claws nail art options are amazing and you can choose what suits your personality to wear on Halloween celebration. Or you can blend the three sinful colors claws press on nails and create your creative nails combo.
Sinful Colors Batass Candy Corn Press on Nails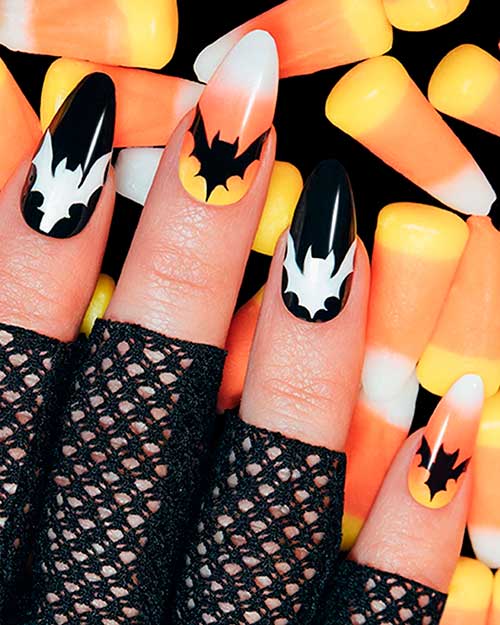 Chic almond-shaped press-on nails with autumn colors red and yellow in ombre style or you can describe it as Halloween candy corn nails with a perfect finish.
Sinful Colors Hands off My Chocolate Press on Nails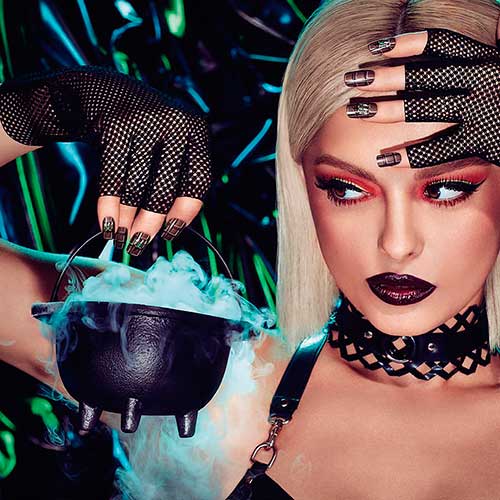 Celebrate the spooky season with this attractive sinful colors hands off my chocolate press-on nails. Of course, you will love your hands with this eye-catching nail shade.
Sinful Colors She's A Bad Apple Press on Nails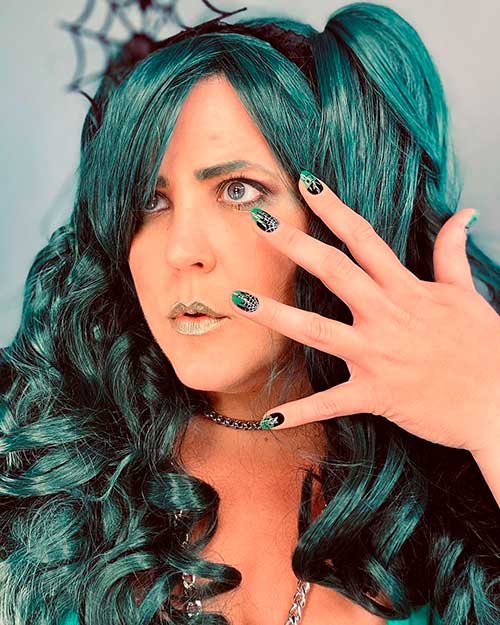 Stunning sinful colors and Halloween themes are applied on this press on nails. Just apply these green black ombre Halloween-themed nails and you will never go wrong at the next Halloween party.
This sinful colors assortment will help you to get awesome Halloween nails to look, whether you choose to paint your nails with sinful colors nail polishes, or apply a press-on nail set, with sinful colors you will be the center of attention in upcoming Halloween!
Image Credits: 1. Instagram@sinfulcolors_official, 2. Instagram@knobbygirl, Credit: Instagram@jbradley_nail_male, 3. Instagram@sinfulcolors_official