There are only a few days left before Halloween. You have at least bought your costumes and makeup. Now, what's next? Well, your job does not stop there. It's about time to complete your desired look with these pretty and scary Halloween nails.
Whether you have a sexy, horror & Gothic, superhero, or Disney costume, make you look edger, sharper and bolder with any of these pretty nails. Without further ado, let's get started.
1. Halloween Spider Web Nails Design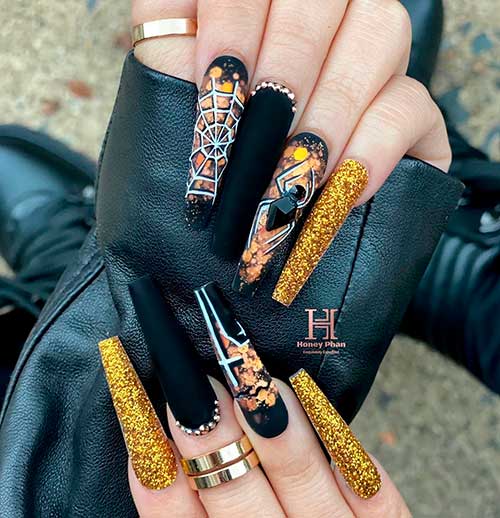 Have you gone thru a haunted theme park? Apart from women in white, spider webs are everywhere. Why don't you use that idea in your next scary but pretty nails this Halloween? This spider web nail design only needs a Gel painting, glitters, matte topcoat, and rhinestones. That's it! The materials are affordable.
2. Sparkling Skull Nail Art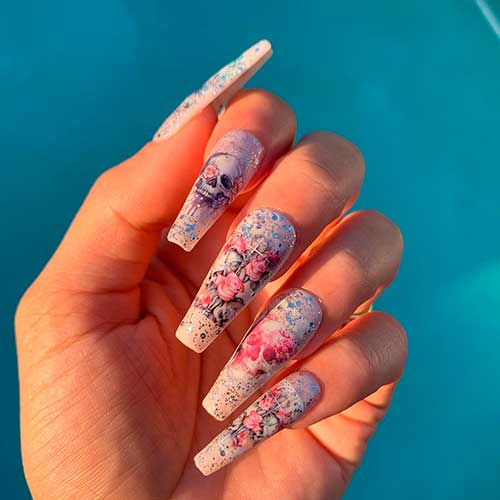 If you have ever tried a spider web-inspired nail design, there's a sparkling skull nail art you should try it. While drawing the skulls requires a lot of time, your efforts will pay off at the end of the day. It would blend into your costume easily, making you gorgeous and spooky.
3. Amazing Halloween Nails with Decals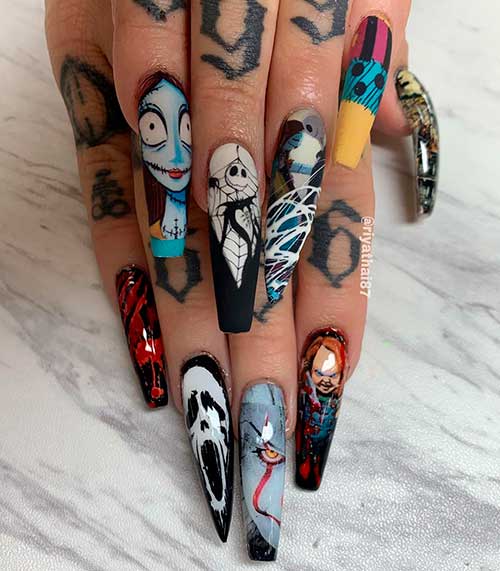 Are you searching for nail art that will give justice to your spooky look? Don't search further than this amazing Halloween nail decals design. Compared to other choices in this list, the design is a bit complicated. Worry no more! You can hire a pro to get the manicure job done.
4. Spooky Squash-Inspired Nail Art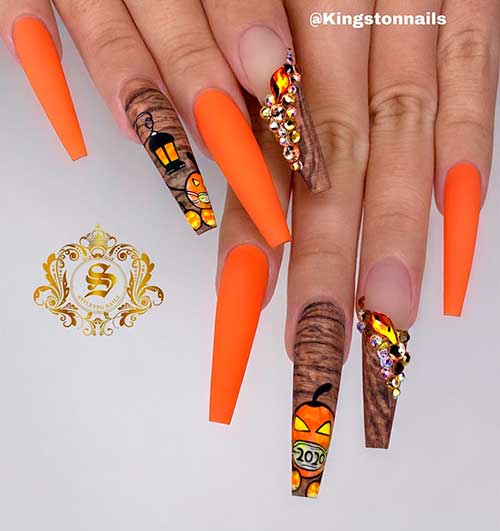 Another ideal choice to consider is this Spooky Squash-Inspired Nail Art. Easy to prepare; this design is perfect for those who are inexperienced. Simple but recommended, this nail art would give your sexy or Gothic costume a boost.
5. Glittery, Blood Dripping, and Blood Halloween Nails Idea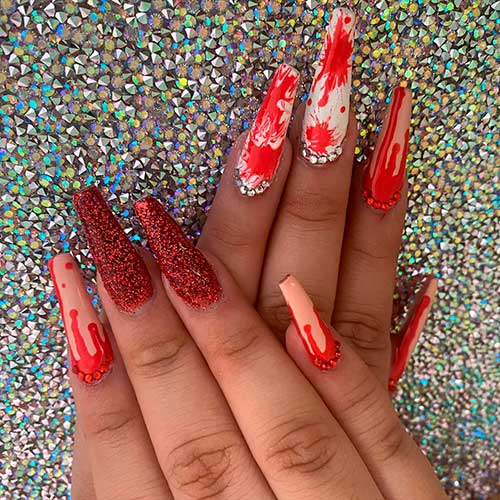 Don't be satisfied with the plain and dull nail design this Halloween. Level up your experience and unveil the spooky side of yourself with this Glittery, Blood Dripping, and Blood Nails Idea. It is easy to do and won't give you a headache.
6. Halloween Press on Nails Design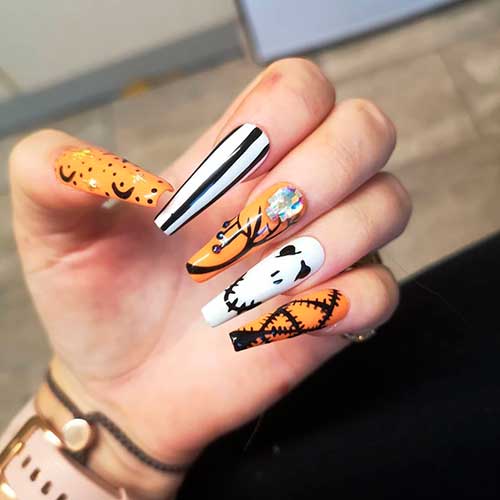 Stylish nail design? Spooky look? Sophisticated and bold nail art? Your long search is finally over with this Halloween Press on Nails Design. It is not only stunning but also easy to prepare. Plus, it would blend into your skin complexion well, making you sexy and spooky, too.
Image credits: 1. @hnnailsbyhoney, 2. @cozmiknails, 3. @riyathai87, 4. @kingstonnails, 5.@laurienailz, 6. @loveglitznails