Leaves are mostly yellow, orange, and brown during fall, but your nails can be brighter than these. Designing and coloring your nails with the right color for the season can make you stand out. But more than the designs, you also need to take into account the shape of nails and the nail art design that best suits them. Of course, almond-shaped fall nails are great and nice nails for all seasons.
Fall nail ideas and designs are equally beautiful and fashionable as summer nails, but there are some distinct touches, of course. If you take the time to notice a wide array of fall nail designs, most of these certainly captivate your attention. So, if you are planning to design your nails, there are abundant fall nail design ideas worth trying to complement your elegant almond-shaped nails.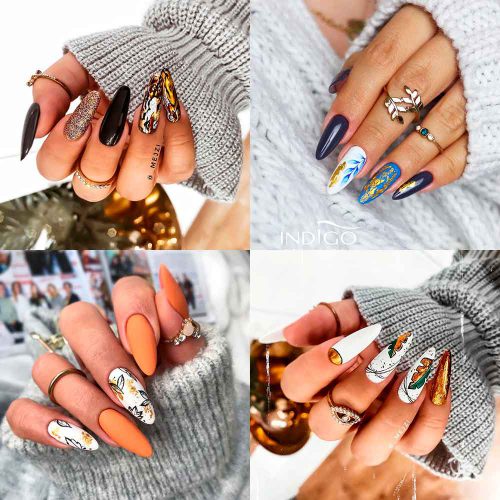 As you know that almond nails are obviously sharper than oval, however, less dangerous than stilettos. This nail design is inspired by an almond silhouette. In addition, the shape of the nail is wider on the base and a bit around on the sides. Besides, almond-shaped nails are pointed at the tip.
1. White Almond-Shaped Fall Nails with Golden Leaf Nail Art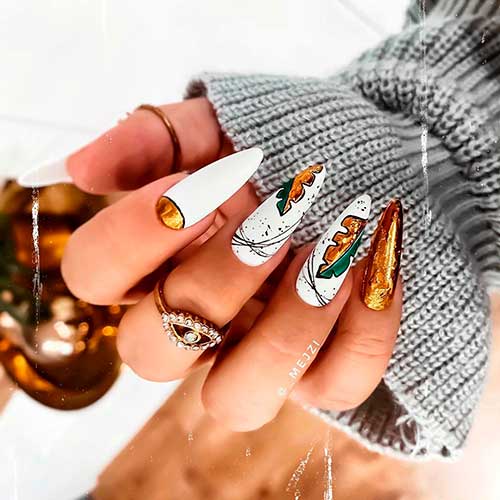 One of the best things about nail design is that you can match this with the season. During the fall, there is an array of fall nail designs and ideas to choose from. Christmas nail design is one of them.
These fall nail ideas are fun, easy, and festive and can certainly capture the holiday spirit. This nail design features white, gold, and green colors, which are widely known as iconic Christmas colors. Try this fashion nails set that will make you stand out!
2. Panther Print Fashion Fall Nails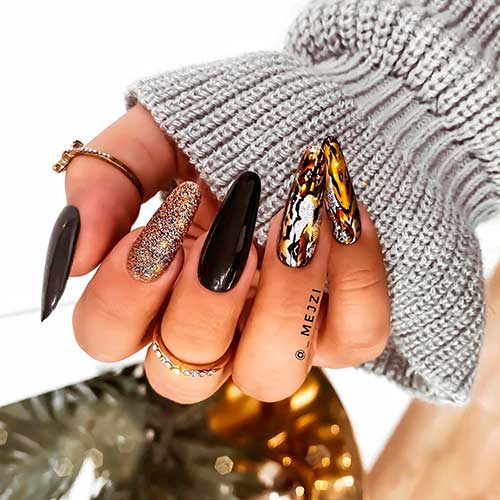 If you are looking for some inspiring nail designs for the fall season, you can go for the panther print. The best fall nail designs include panther print. This features different glittery colors such as gold, black, and brown. There are different designs on every nail, unlike the typical manicured nails that have the same colors and designs on all nails.
3. Miss Hooligan Nail Color Design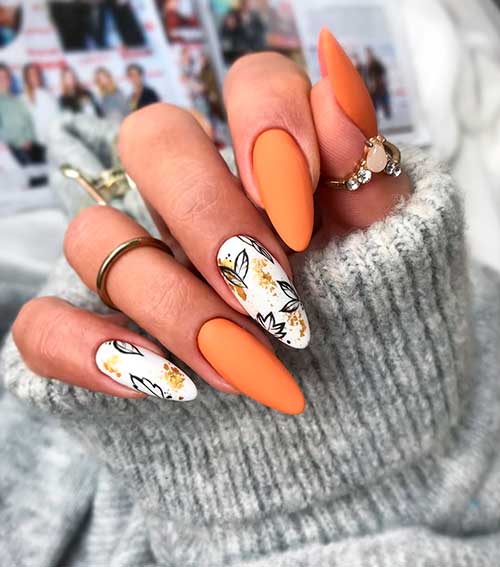 Every woman has something rogue about her. With Miss Hooligan Nail Color Design in the dusty orange shade, you will quickly discover such. The Miss Hooligan fall nail designs give positive energy and make your fall nails remain good all through the season. The shade of orange on your nails looks great in bold, smooth, and saturated designs.
4. Fancy Nails with Gel Polish Apollo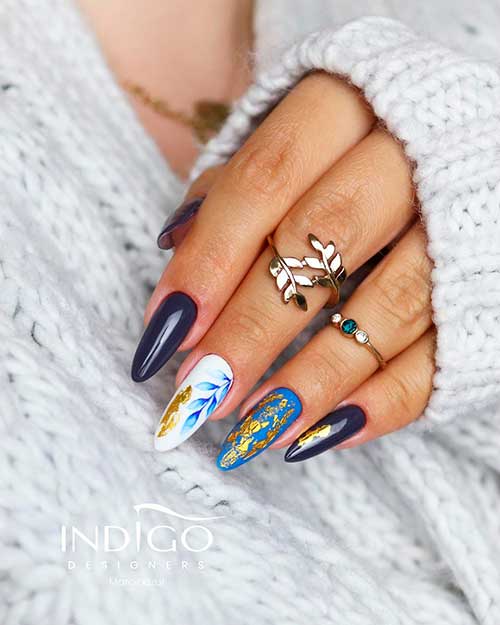 This nail color beautifully blends with the season. This also perfectly fits into autumn styles. This features stunning shades of blue with different designs on every nail. Of course, you can apply this fall nail polish and then add some ornamenting or nail effects application.
More Inspirational Ideas of Almond Fall Nails
Still, need more creative ideas for almond shaped fall nails? No worries, just check out these new ideas below!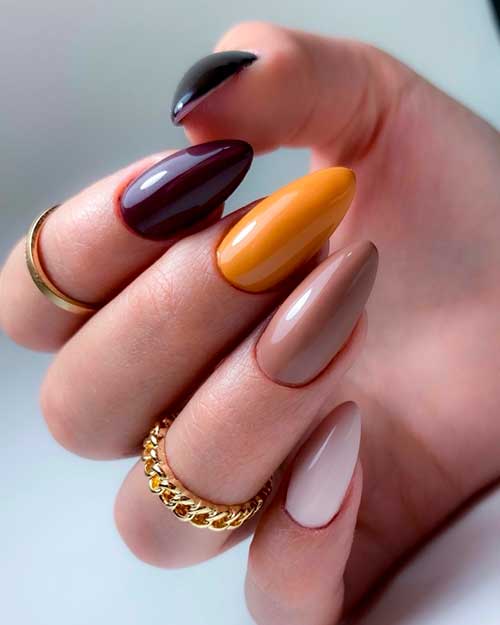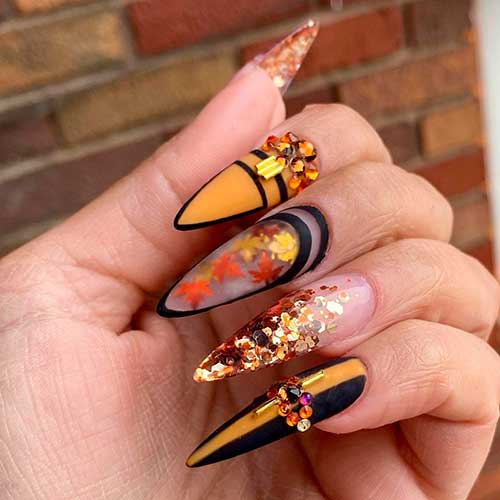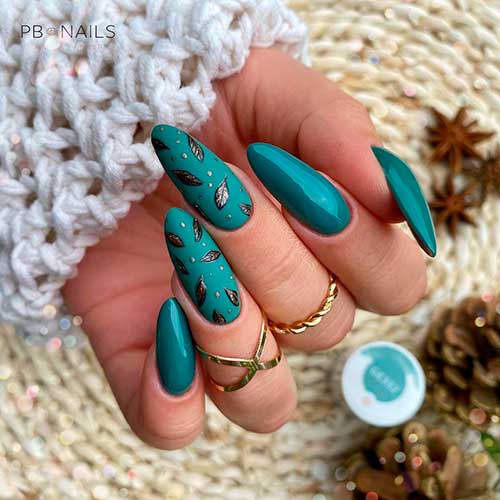 To Conclude
All these almond-shaped trendy fall nails ideas are equally beautiful and easy to do. With a few supplies needed, such as nail colors and tools for designing and highlighting fall nail designs on your nails, you are good to go.