After a few months of summer adventures, let the fall season recharge you. This season reflects thoughtfulness, solitude, and calmness. Besides, it is also the best season to get your comfy knitwear and boots out of your wardrobe. Plus, do not forget to wear creative nails using OPI nail polish colors and enjoy the calming air with a unique style.
For girls, fall is the best time to show creativity, colors, and style through a set of different nail colors. Spend this entire season of fall by trying the fall nail colors and bringing out elegance, life, and fun. These fall nail colors will definitely match your mood and fashion sense.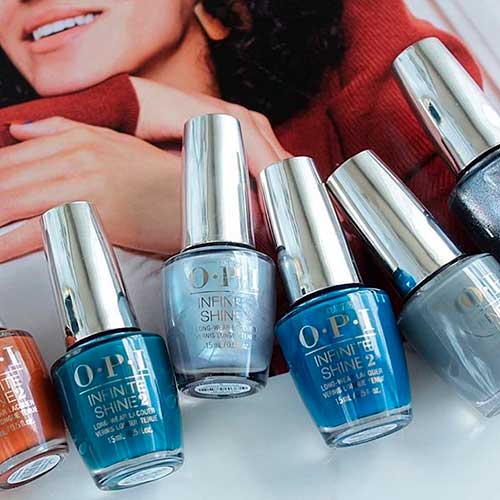 Check out the following OPI infinite shine Muse of Milan Fall Manicure 2020 and let the world see your stunning fall nails:
1. This Color Hits All the High Notes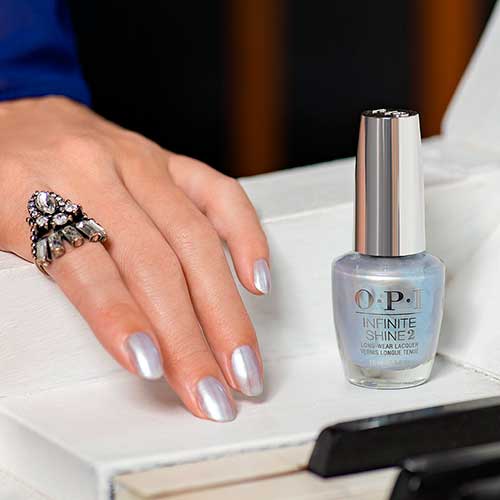 A silvery pearl shimmer with a hint of blue will let you celebrate freshness and a striking aura. This pearly blue fall manicure reflects simplicity and sophistication. Don't forget to wear your chunky sweater!
2. Drama at La Scala
As you glide, this deep inky blue with a decent hint of teal will help you steal the spotlight. This is a shade that will compliment your confident and vibrant personality. Wear this vintage-inspired top nails color together with your retro-chic accessories.
3. Duomo Days, Isola Nights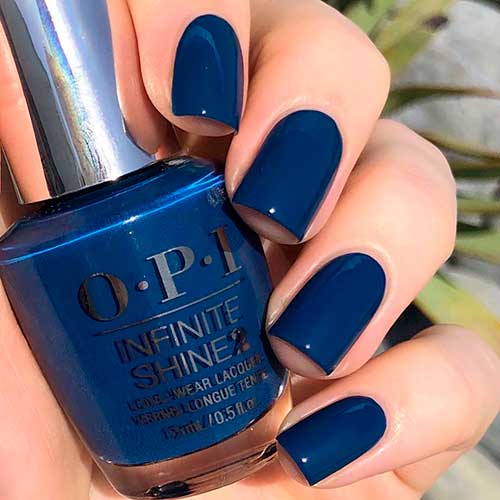 For a traditional blue, this fall manicure mirrors the gentleness of dawn and nightfall in Milan. Get deep sapphire blue pretty nails and splash a cheerful yet dramatic vibe that suits your plaid patterns.
4. Leonardo's Model Color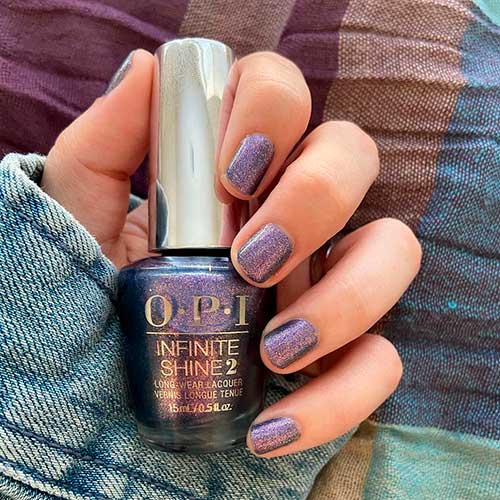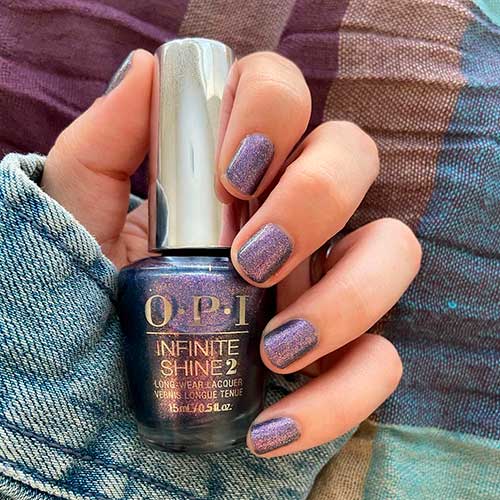 Do you want to display your inner superstar this fall season? This lavender iridescent nail polish with gold glitter echoes that you are red carpet-ready. Let this dimensional nail polish give you a stunning glow at every event you will attend.
5. Galleria Vittorio Violet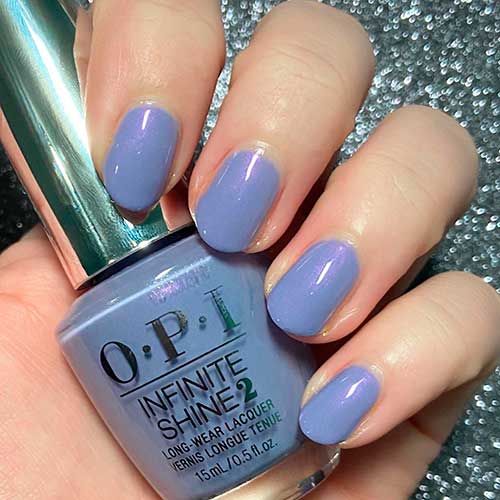 Your delicate yet playful personality matches this nail polish with brilliant tones of violet and amethyst. In every outfit your wear, it's a lot easier to create a flashy purple glam. Make sure to style your hair that matches the cozy mood of fall and enjoy that head-turning look.
6. Addio Bad Nails, Ciao Great Nails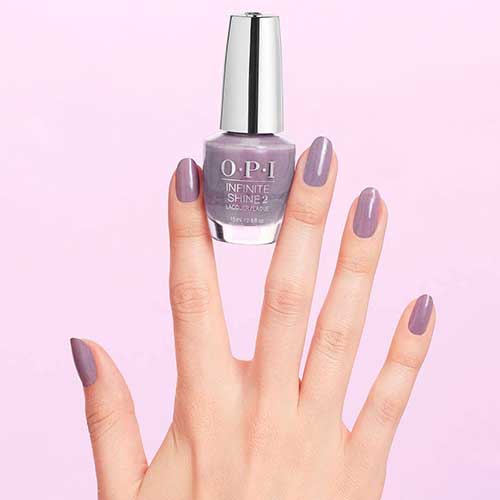 Bring out mystery and sophistication with this dusty lavender gray with traces of subtle purple shimmers. The formula is cream smooth, making the color perfect for the nostalgic vibe of fall.
7. Fall-ing for Milan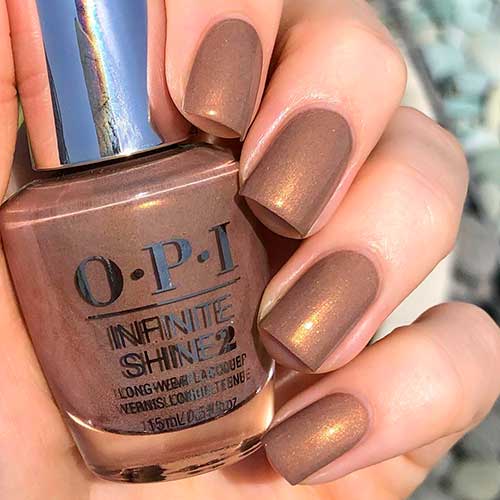 You will completely fall in love with Milan after wearing this vintage-inspired soft bronze nail polish. The unique, subtle sandy taupe it offers shouts for calmness and elegance.
8. OPI Suzi Talks with Her Hands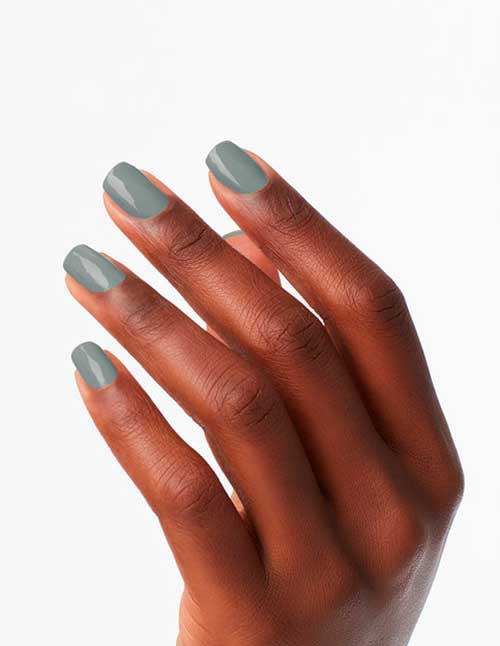 The fall season calls for a dramatic look while spending a cozy afternoon. This simple, steely, gray fall manicure exudes gracefulness. With its eye-catching hues, you will stand out.
9. OPI Nails the Runway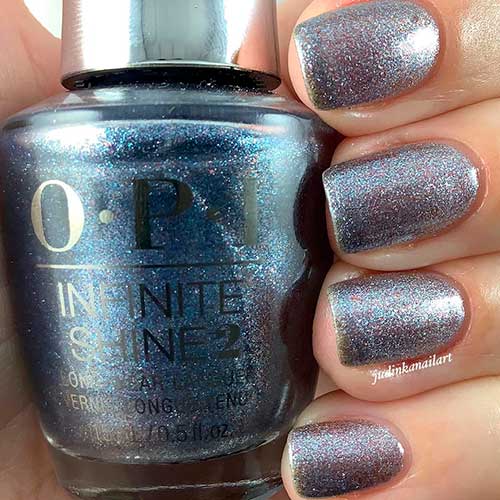 Get that head-turning look with this pearlescent silver glitter nail polish with traces of gold, blue, and pink. For sure, you will feel the grace and elegance it reflects. From the office to night parties, you can splash a dazzling look.
10. OPI Complimentary Wine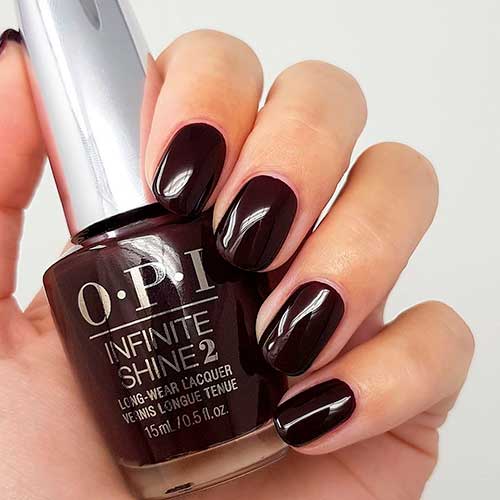 You can now wear the vibrant color of your favorite wine with this deep oxblood red nail polish. You can't go wrong applying this rich, decadent nail color as it radiates seduction and elegance. For a more striking look, don't forget to put on your red lipstick.
11. Have Your Panettone and Eat It Too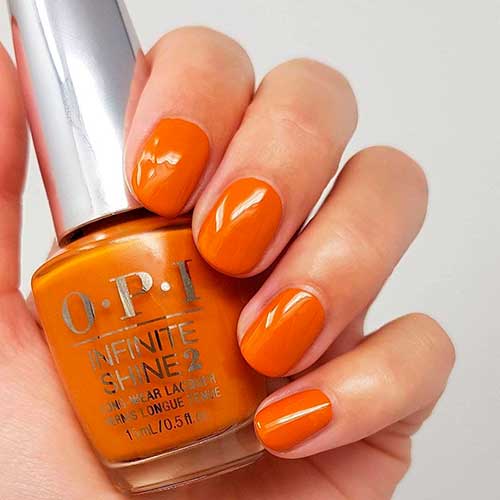 With the smoky burnt orange nail polish shade, this nail polish perfectly mimics the fallen autumn leaves. It stirs up an exquisite balance between calmness and energy. While it gives you a classic plain nail, you can achieve that pleasing appeal of sweet burnt orange.
12. OPI My Italian Is A Little Rusty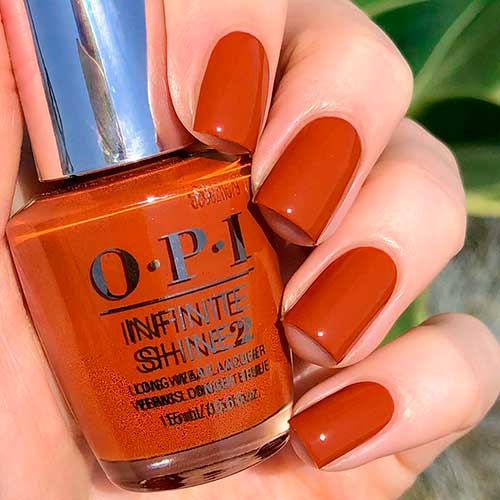 Stunning gingerbread brown nails fit the falling autumn leaves. This super-rich formulation is perfect for this season. It will leave you with a playful but mysterious aura.
New season? Well, that deserves a new set of nail colors. The fall nail colors are what you need to complete your autumn look. Choose your fall manicure now and nail that striking look and enjoy your fashion nails. For more fall nail colors you can check out this previous post"Essie Roll with It Collection" and enjoy the inspiration!
Image credits: @millionidole, 1. @OPI, 2. @saraholme, 3.@emmaheartssnails, 4.@alliem_nails, 5.@nailsbyjeanneval, 6. @sifarma_italia, 7. @emmaheartssnails, 8. opi.com, 9. @judinkanailart, 10. @saraholme, 11. @saraholme, 12. @emmaheartssnails