Are you excited to attend Halloween parties? If yes, before October 31 strikes, make sure that you already dressed up your nails with Halloween nail decals.
Halloween is not just about spooky bash, watching scary movies, burning pumpkin spice candles, or sipping candy corn cocktails. It is also a perfect time to press on Halloween nail stickers. All these nail decals are creative and eye-catching, so you can easily match them to your costumes.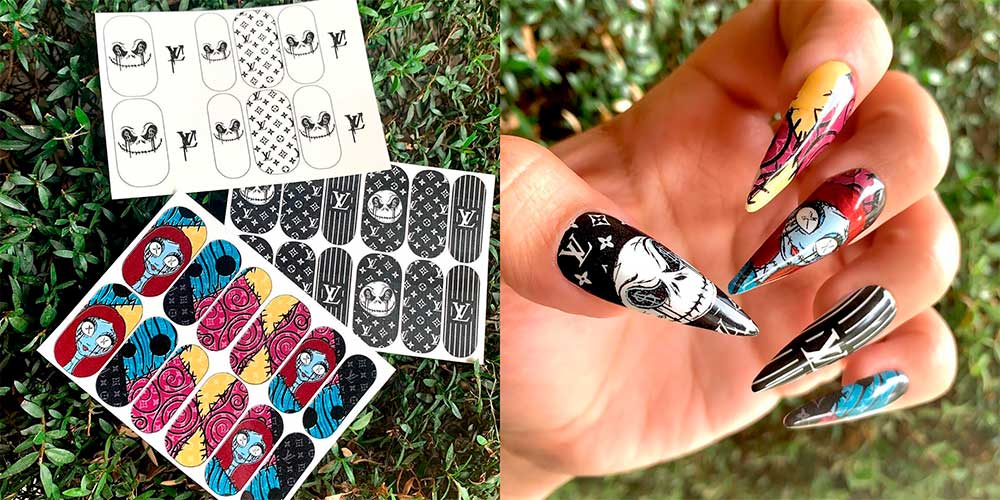 How Do You Apply Halloween Nail Decals?
Applying these Halloween nail stickers cute is very easy with the following steps:
Stroke one layer of base coat, and allow it to dry.
Brush on a single layer of your preferred polish. Let it dry and apply the second coating.
After trimming the nail decal, remove it from the design sheet.
Use an orange-wood stick to rub over the design.
Peel off the sheet.
Press down the edges that have not adhered yet using your finger.
File the nail decal edges that edge past your nail's edges.
Apply a top coat on your nail to protect the stickers and allow it to dry.
Be ready for an eye-catching moment!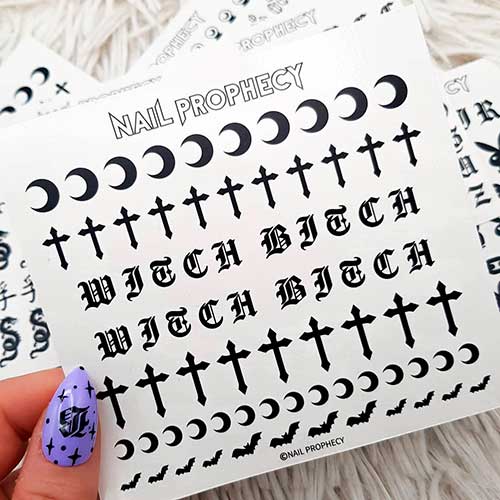 How Long Do Nail Decals Last?
Using Halloween nail decals gives you plenty of unique looks that can make your Halloween look even more stunning. One of the best things about these nail decals is that they can last approximately 2-3 weeks with proper coating and care. So, you can enjoy those spooky yet cute nails for a long time.
Can You Put Decals On Gel Nails?
Yes, it is possible to put decals on your gel nails. In fact, this will even highlight your nails. After applying a thin layer of gel polish, you can place the Halloween nail stickers. Just make sure to use a little pressure to secure it completely. Then, get ready to rock the party!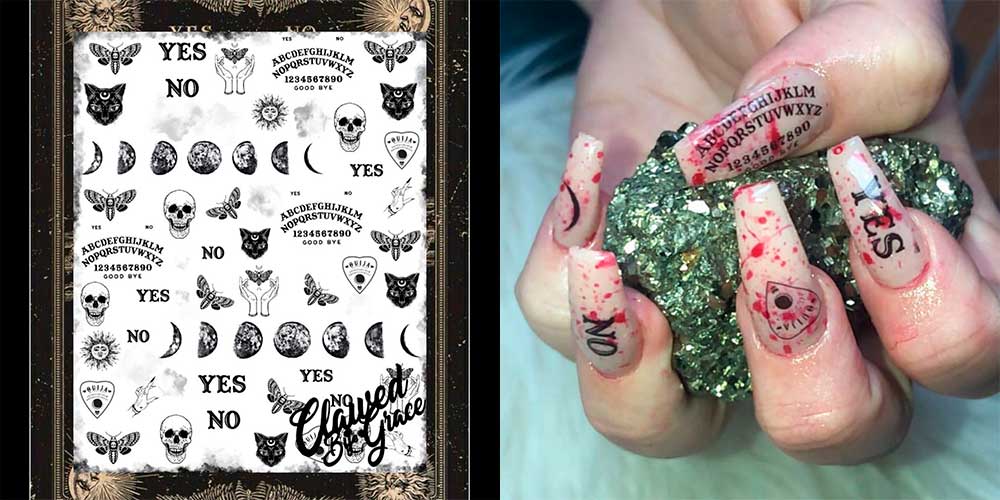 Forget about your boring, lifeless nails at every Halloween party. Get these decals and make your Halloween nails striking.
Image credits: @pressmenailss, @nail_prophecy, @clawedbygrace