Pedicure types are great options to pamper yourself and keep your toenails and feet looking fresh. The procedure involves using cosmetic products and a variety of tools to make your toenails look pristine. It also prevents calluses, which can be a problem when you are not getting regular pedicures. A basic pedicure will remove dead skin cells and disinfect your feet. Then, you will have a relaxing foot massage and cuticle removal.
So, when it comes to pedicures, there are various pedicure types that you can choose from. Some of them include Hot stone, French, Waterless, and Shellac toenail services. So, you should be aware of these different types of pedicures that you can enjoy before you go to the salon.
1. Classic Pedicure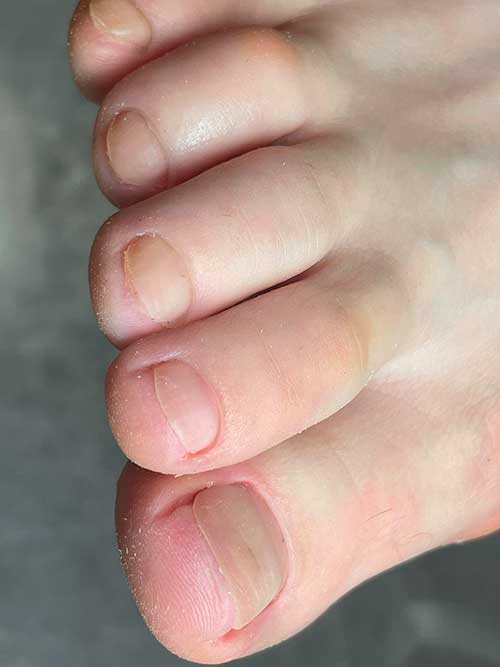 Classic pedicures can help you keep your feet looking fresh and tidier. Regular pedicures can also help with many health issues. Some pedicures are also a relaxing way to relieve tension. Classic pedicures include nail shaping, file, cuticle treatments, and foot massage. They are awesome for people who need a quick foot treatment.
2. Waterless Pedicure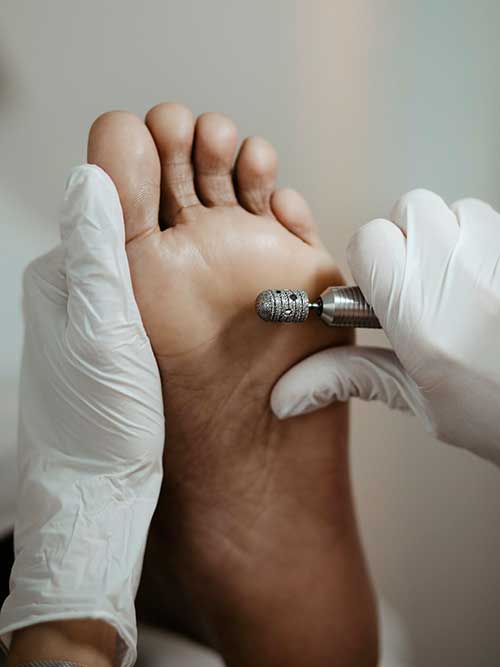 If you are looking for a healthier, hygienic way to get a pedicure, you may be interested in a waterless pedicure. These services are becoming widespread as more people realize they are safer and more effective. Waterless Pedicures are performed using an eco-friendly treatment. They also minimize the risk of infections. Instead of using paraffin, they use natural, toxic-free nail polish, lotion, and cuticle cream. Besides, the skin cleaning steps are done using an electric file.
One advantage of a waterless pedicure is that it is less expensive. It saves time, money, and labor. This makes it more suitable for busy people. Waterless pedicures are available at many nail salons and spas. However, they are not right for everyone. People with chronic diseases, especially diabetes, may not want to spend a long time soaking their feet.
3. French Pedicure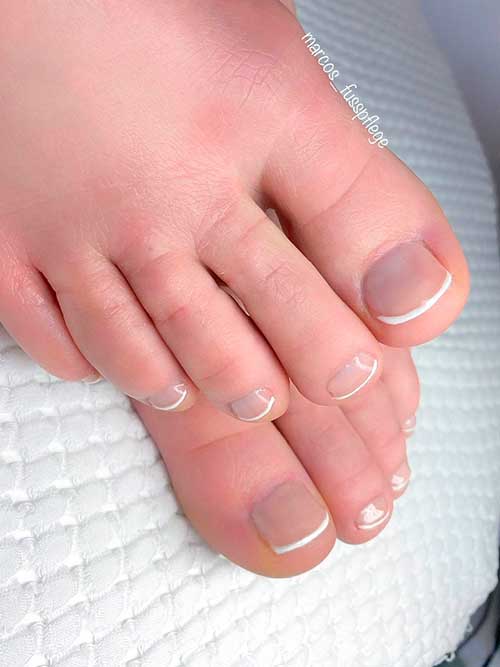 A French pedicure is a great way to pamper your feet. You can get a pedicure at the spa, or you can do it yourself. Either way, your toes will look pampered and dazzling. In the beginning, you should clean your toenails. This includes filing them down and removing any excess nail polish. To do this, use a nail file or a cotton ball dipped in nail polish remover.
Next, you'll want to apply a clear base coat. This prevents any smudges from forming. After this, you'll want to apply a solid white polish. Depending on how long your nails are, you'll want to apply a thicker or thinner line of paint. Once you've applied the solid white nail polish, you'll want to let it dry. For the best effect, make sure you let it fully dry before putting on your shoes.
4. Hot Stone Pedicure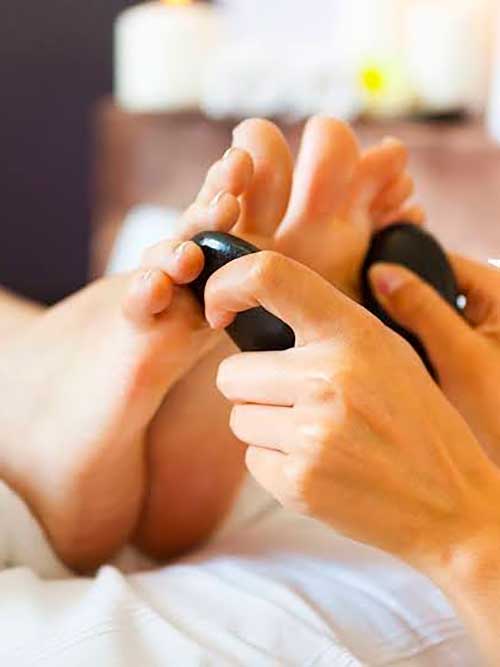 Hot stone pedicures are a relaxing and enjoyable experience that helps to relieve tense muscles in the legs. Usually, the treatment includes a foot soak, a scrub, a massage, and a finish with polish. In a standard hot stone pedicure, a therapist will use warm stones to provide an intense massage. These stones can be placed in several places, including the arches of the feet, along the bottom of the calves, between the toes, and around the heels.
The heat of the stones gives a relaxing effect on the muscles, reduces fatigue, and promotes circulation in the lower extremities. Additionally, they can help release toxins from the tissues. Some providers may also include aromatherapy in a hot stone pedicure. Additionally, during the massage, essential oils are used. Besides its therapeutic effects, a hot stone pedicure can improve the appearance of your toes. Whether you have a pronounced bunion or just a dull toe, it can help to rejuvenate the skin.
5. Fish Pedicure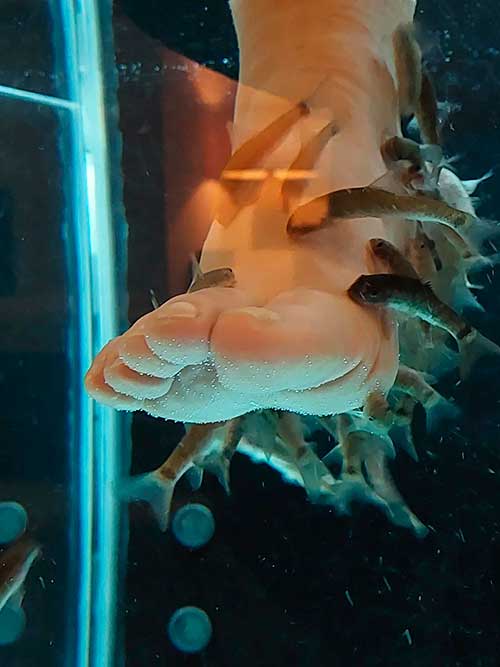 A fish pedicure is a type of pedicure in which a person's feet are dipped into a tub filled with fish. This procedure helps exfoliate dry skin on the feet and remove calluses. Also, the fish nibble at dead skin cells. They also help improve circulation. After the fish treatment, the spa technician dries the feet.
Some people find the procedure relaxing and enjoyable. However, some health experts believe that the procedure can be harmful. Fish pedicures are sometimes banned in Canada, Mexico, and parts of Europe. There is a growing concern that the practice could be causing zoonotic diseases in humans or infections that are spread from animals to humans.
6. Gel Pedicure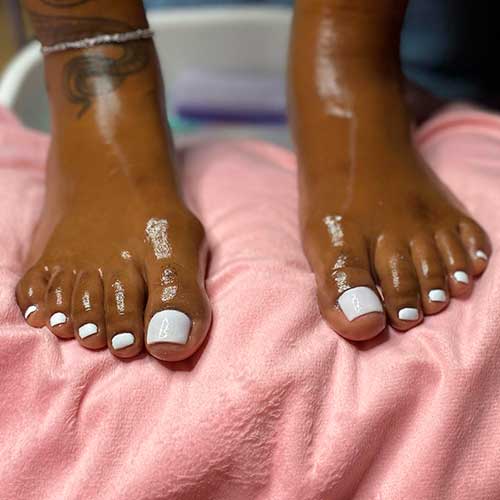 A gel pedicure uses gel-based nail polish to give nails a long-lasting shine. Further, it's ideal for people who don't frequent salons or want an alternative to standard polish. Before you get your first gel pedicure, you need to know what to expect. So, you'll get nail filing in addition to a base coat, a top coat, and a few other special touches.
7. Paraffin Pedicure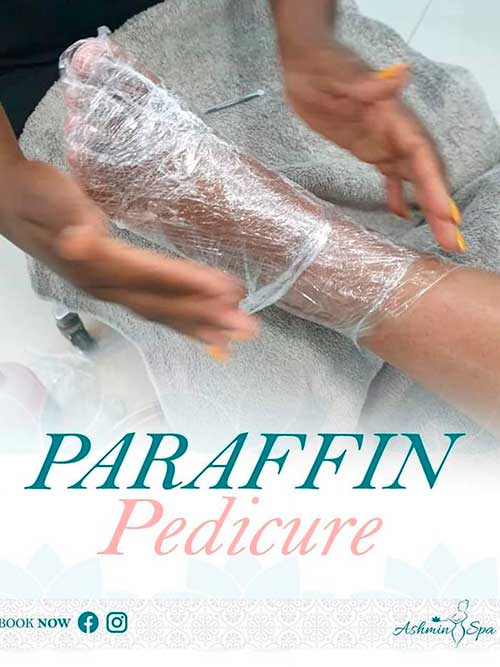 Indeed, a paraffin pedicure is an effective treatment for dry and cracked heels. Also, it soothes and hydrates your skin, softens calluses, and relaxes sore muscles. In addition, paraffin treatments are used by spas, salons, and day spas as part of a full pedicure. However, some people enjoy having this treatment done at home.
8. Athletic Pedicure
An athletic pedicure is a type of pedicure that is usually gentler than a standard pedicure. Because this pedicure type can relieve pressure and pain associated with the activity. Moreover, it can also help relieve calluses and ingrown toenails.