This fall, nail polish enthusiasts and mystery lovers alike are in for a treat with the Orly Plot Twist Collection. Inspired by the captivating world of mysteries, this collection combines rich brown and dusty neutrals with a touch of sultry shimmer to create an enigmatic palette. Each shade is designed to transport you to a world of intrigue and suspense, where every nail tells a story. Let's delve into the depths of this captivating collection and discover the secrets it holds.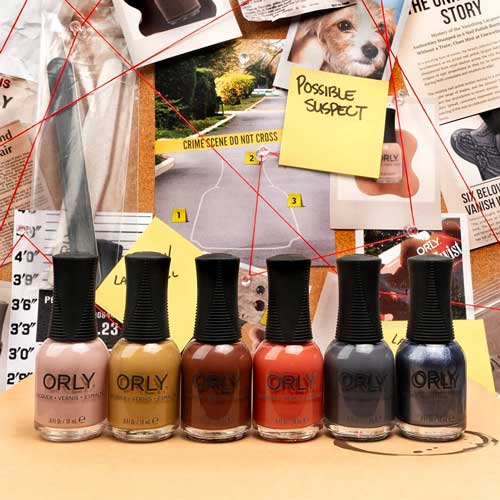 1. Shaky Alibi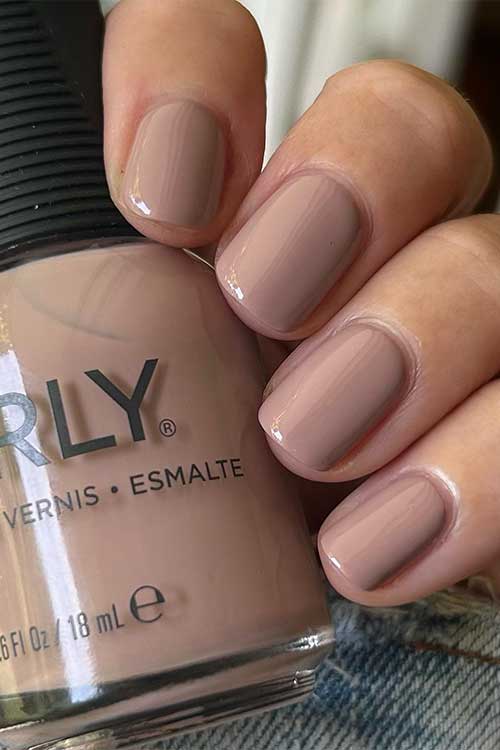 Step into the scene with Shaky Alibi, a chic mauve creme that sets the stage for an elegant and understated look. This shade serves as the perfect neutral backdrop, adding sophistication to your nails while leaving room for the unfolding mystery. With Shaky Alibi from Orly Plot Twist Collection 2023, your nails will exude a timeless charm, making it an ideal choice for any occasion.
2. Act of Folly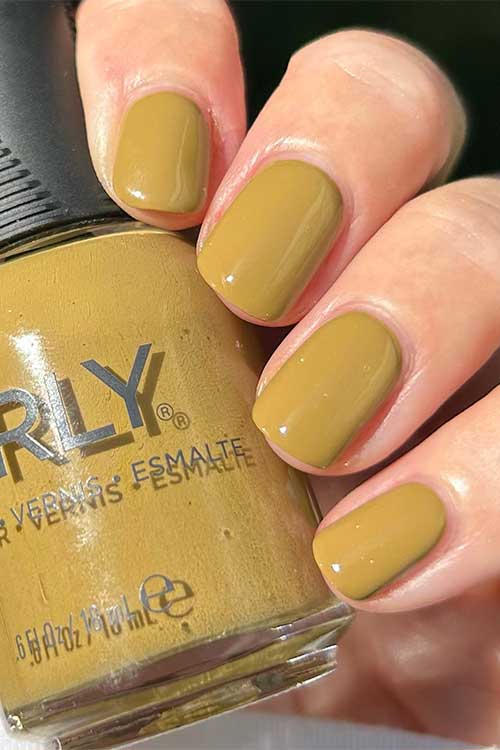 Adding a touch of green to the collection, Act of Folly brings a subtle twist to the neutral palette. This shade strikes the perfect balance between intrigue and neutrality, allowing you to make a statement without straying too far from the classic tones. Act of Folly injects a sense of playfulness into your nails while maintaining an air of mystery.
3. Don't Be Suspicious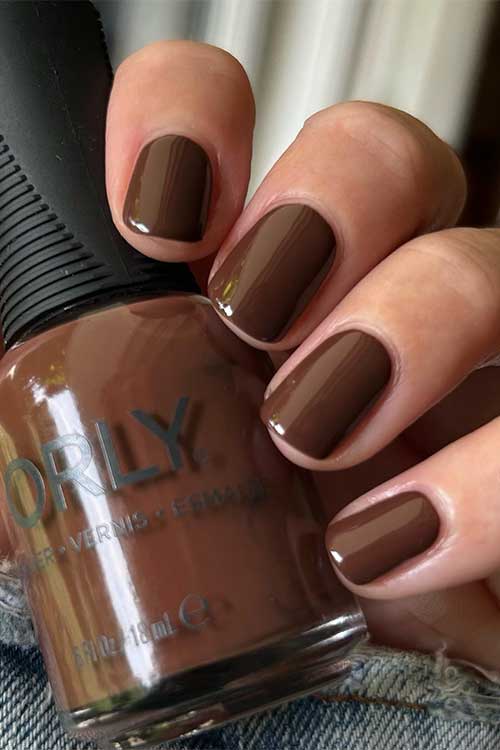 Don't Be Suspicious is a rich chocolate creme that demands attention without giving away its secrets. This deep, alluring shade lures you into its depths, challenging you to uncover its hidden undertones. Perfect for those who appreciate the power of subtlety, Don't Be Suspicious adds a touch of intrigue to your nail game.
4. In The Conservatory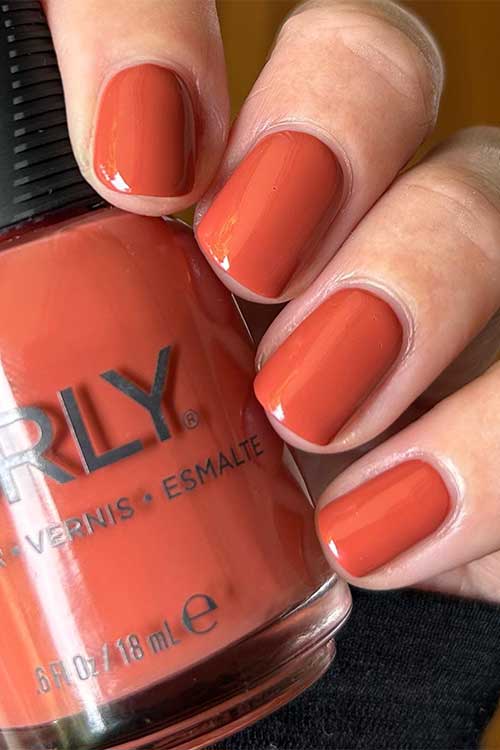 Allow your nails to embody the essence of autumn with In The Conservatory. This dusty brick-red shade evokes memories of crisp fall days spent scouring greenhouses for clues. It captures the warmth and coziness of the season, while simultaneously hinting at the mysteries that lie within. The Conservatory is a nod to the changing leaves and the secrets they hold.
5. Unraveling Story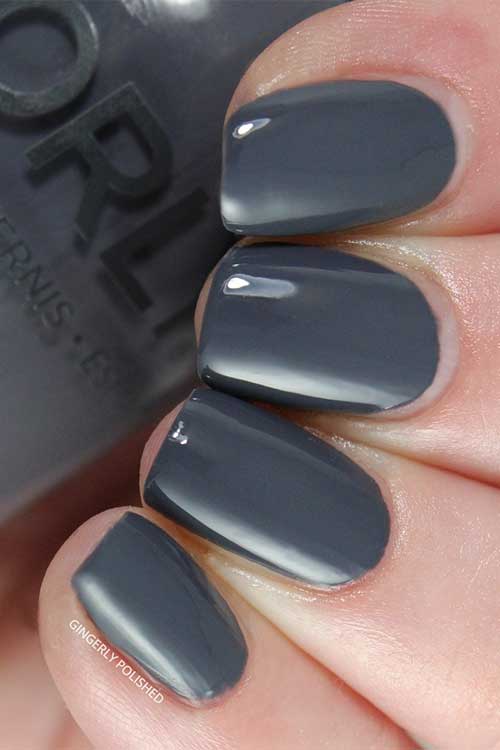 Unraveling Story is a mysterious, rich gray that sparks curiosity and ignites the imagination. This versatile shade provides a neutral base while encouraging you to experiment with different nail art designs. Unraveling Story leaves you pondering all the unique ways to rock this captivating creme, promising endless possibilities and a journey of self-expression.
6. Endless Night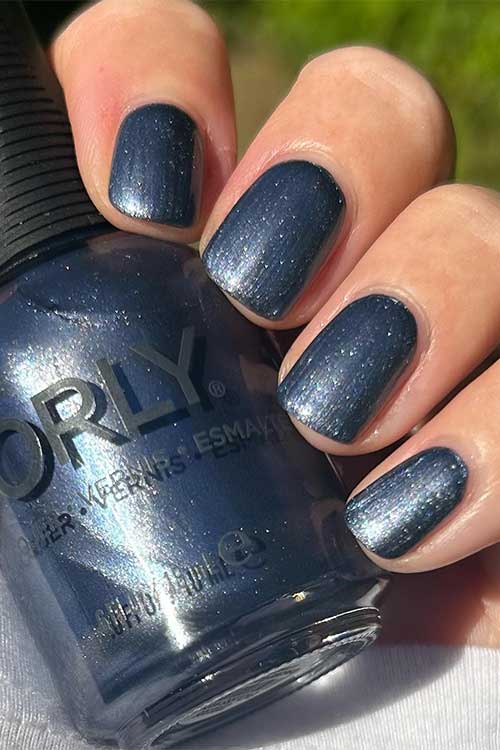 As twilight falls and the world becomes cloaked in shadows, Endless Night emerges with its carbon blue shimmer. This shade captures the enigmatic beauty of the night sky, enveloping your nails in an aura of mystique. Endless Night is the embodiment of intrigue and fascination, inviting you to embrace the unknown and embrace your inner detective.
Orly Plot Twist Collection Conclusion
The Orly Plot Twist Collection is a captivating ensemble designed to transport you into a world of mystery and intrigue. With shades ranging from chic mauve to rich chocolate creme and sultry shimmer, this collection offers endless possibilities for creating fall nail looks that leave an impression. Whether you're attending a formal event, unraveling your own story, or simply indulging in your love for mysteries, the Orly Plot Twist Collection has a shade that will be your prime suspect. Get ready to immerse yourself in the art of nail storytelling and let your nails become the canvas for your very own enigmatic tale.