Summer is coming soon! Are your nails ready for summer? Orly Beauty will make you ready to stand out in the crowd with the newly released Orly nail polish Retrowave's six neon colors. Indeed, it can make you bust out of the norm in the upcoming summer.
The latest Orly nail polish Retrowave neon collection has six stunning vibrant nail polishes with warm and cool summer hues. Such as green, blue, yellow, bright red, denim blue, and deep burgundy. Of course, these electric shades are worth trying. But first, let's take a look at some tips to paint your nails perfectly!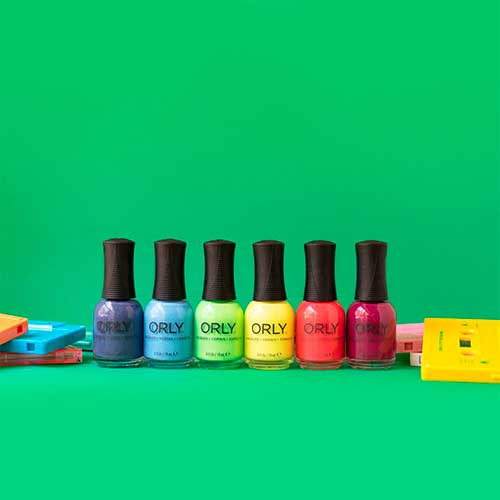 How to paint your nails perfectly at home?
Maybe you need some tips to avoid the nail polish getting on your skin and apply it perfectly, so follow these little steps:
Prepare your cuticle by applying some cuticle oil such as "Argan Cuticle Oil Drops" which is one of the best cuticle care products from Orly. Then massage properly your cuticles. Then after about five minutes gently push your cuticle back with an orange wood stick. To make them even and look nice.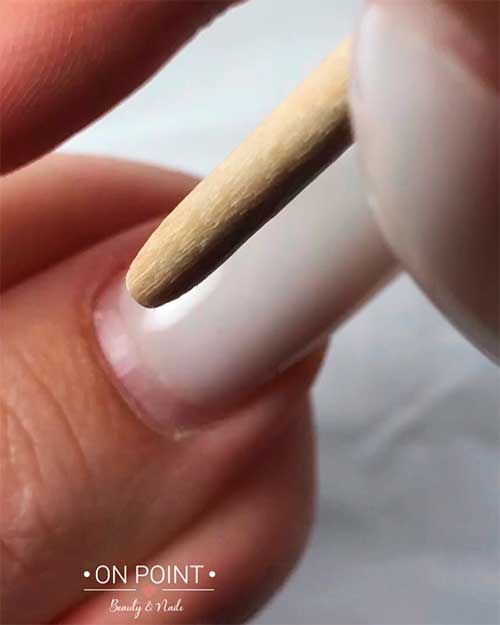 According to your nails, hardness uses a suitable file like a glass nail file if you have weaker nails. But a rough file like high grit nail file if you have hard nails. Then, start filing your nails only in one direction.
Get rid of oil by using a makeup sponge and wiping your nails with alcohol don't touch your nails. Then, start applying your clear base coat which helps in preventing staining. So, you will need three brush strokes for each layer starting from the nail bottom to the nail tip (middle, right, left). Then let it dry.
TIP: Apply first a white nail polish coat as a base coat to get an awesome look after applying the neon lacquer you prefer.
Apply the first layer of the neon nail lacquer in three strokes as we mentioned above but don't forget to paint the tip of your nails. To protect them from peeling off and cracking. Then, let it dry and apply the second nail lacquer layer. At last, use an angled brush with acetone to remove excess nail lacquer around the cuticles, and that's it.
New Orly Nail Polish Retrowave Neon Collection
Now it's time to choose the neon nail lacquer shade that suits your style and outfits and here are six vibrant nail lacquers. I think you will love to try them all. But, I think these three nail lacquers are the best in this new collection.
1. So Fly ORLY Nail lacquer
This one is the color of life and nature, it's a neon green creme in long-lasting ORLY nail polish, and it's eye-catchy fluorescent neon color.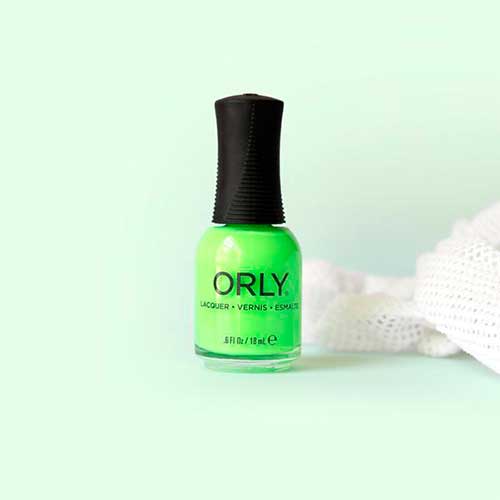 2. Far Out ORLY Nail Polish
This one is cornflower blue which is considered a shade of medium-to-light blue containing some tiny green, I really love this color shade.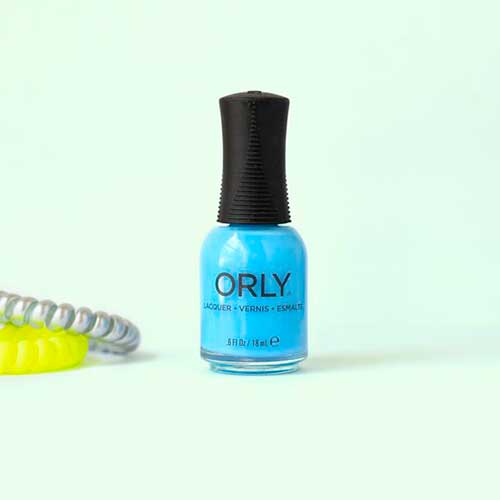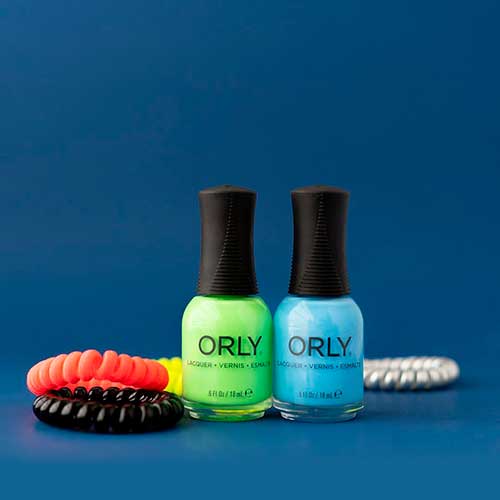 3. Oh Snap ORLY Nail lacquer
It's the neon yellow shade that can change your entire look, especially when worn with blue outfits it works perfectly, so you will never regret painting your nails with Oh Snap on the beach.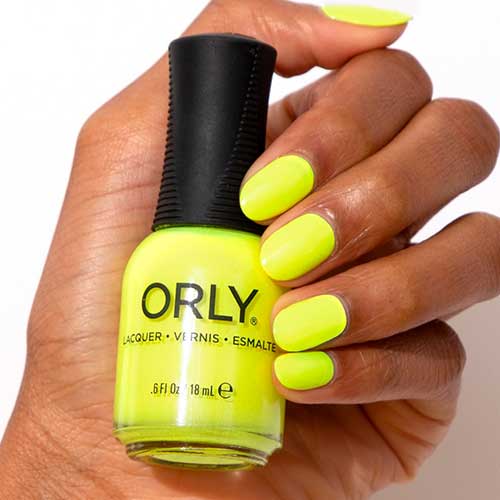 Multicolored Manicure with Orly Nail Polish Retrowave Collection
Don't hesitate to try this Orly Retrowave nail lacquer collection from Orly Beauty and shop online now to brighten your hands with the best neon nail lacquers to try.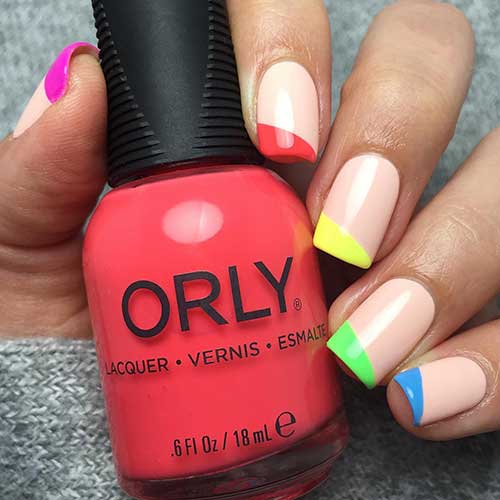 In conclusion, the Orly Nail Polish Retrowave Collection is a must-have for anyone who loves to experiment with bold and vibrant nail colors. With its range of neon shades and glossy finish, the collection is perfect for creating statement nails that are sure to turn heads. The formula is long-lasting and easy to apply, ensuring that your nails look perfect for days on end. At last, the Orly Nail Polish Retrowave Collection is a fun and playful addition to any nail polish collection and is definitely worth checking out.