If you're looking for some stylish spring and summer nail colors for your nail art, then Orly breathable nail polish is a perfect option for you. This type of nail polish from Orly will provide you with an attractive nail color combination for your outfit. Floral and shiny colors will surely be suitable for your nails because of the stunning shades, which are inspired by an over-saturated wonderland.
It's time to choose different shades of nail polish that act aptly good for your nail designs and styles. Fortunately, you can pick the perfect color that would complement your entire outlook.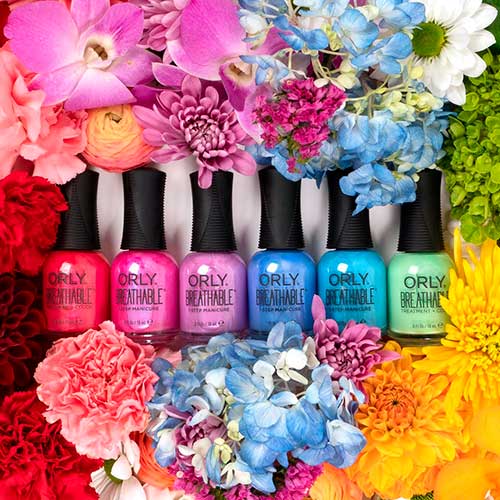 In this way, the chosen color will perfectly match the color of your dress or outfit for the day. Just keep scrolling and enjoy these ideal spring and summer nail colors on the list below:
1. She's a Wildflower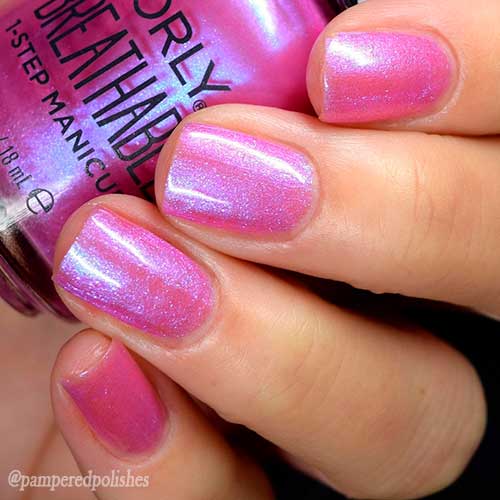 This type of pink nail polish has a perfect shade of purple-blue sparkle. The shade is semi-pure and absolute. If you opt to use this kind of pink color, then you may put a dark crème color first for great emphasis. Besides that, you may also choose to double-coat this nail polish to achieve its opaque and attractive finish.
2. ORLY Breathable Here Flora Good Time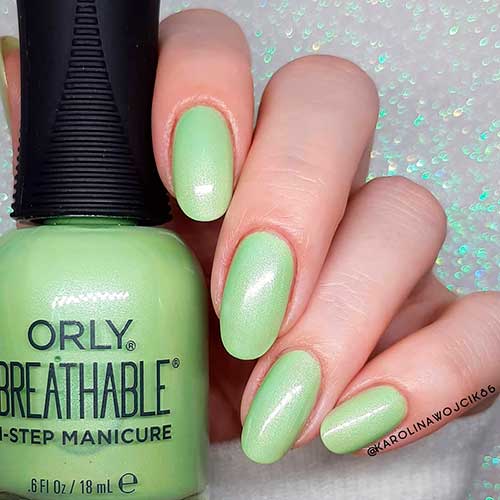 This type of nail polish, Here Flora Good Time, will be a perfect match for your springtime outfit. In fact, this light shade sparkling polish provides great uniqueness to your nails. As the weather starts to warm up, this nail polish will also complement your bright manicure.
When applying this nail polish, make sure that you have clean nails and start to have a base coat. It is also advisable to wear double coating for this polish so that you can achieve a stunning look on your nails.
3. Orchid You Not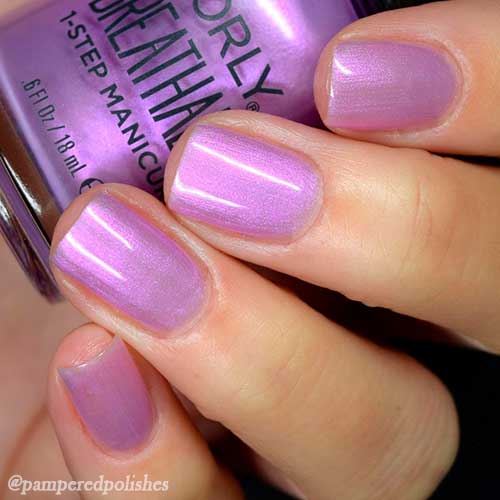 This kind of nail polish offers a pink glitter that is perfect and unique. Especially, if you want to have a shade of striking, shiny appearance. The perfect shade of lilac type of polish will surely be loved by most women because of its extravagant look, complementing the looks of the outfit.
When wearing an "Orchid You Not" type of Orly nail polish, then two coats are recommended to have a better finish.
4. ORLY Breathable Downpour Whatever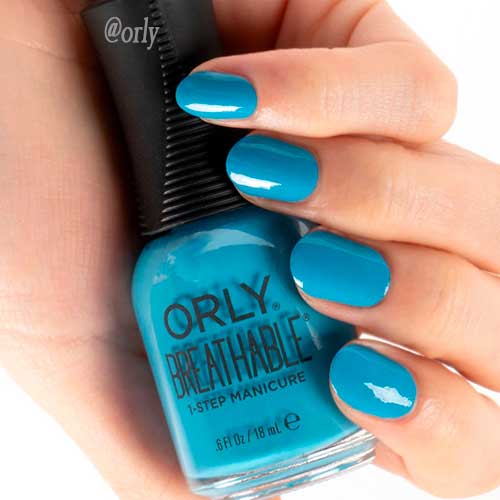 A sky-blue color complements the uniqueness of the "Downpour Whatever" type of nail polish for your perfect outlook. This kind of polish has a perfect shade of bluish crème polish that provides sophistication to most women. The color of it will surely be loved by those women who have a seamless manicure.
5. All Dahlia'd Up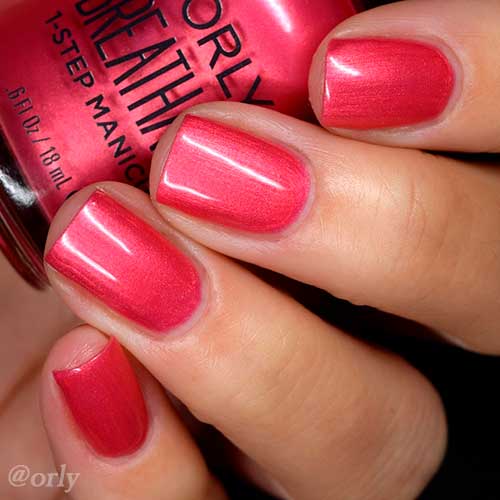 Have a good-looking appearance with this coral gold shimmer type of nail polish. All Dahlia'd Up would be suitable for your tastes and preferences, especially if you're after a perfect result on your nails. A double coating of this Orly nail polish will provide great emphasis on your nails since it will highlight its bright color.
6. ORLY Breathable You Had Me at Hydrangea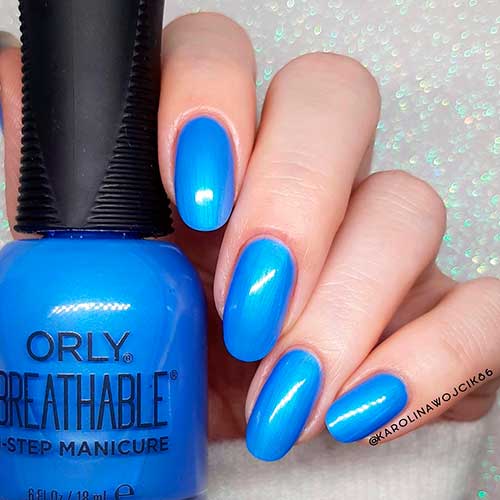 Perhaps you're looking for a blue type of polish for your nails. The shade of this nail polish provides an extravagant look to those women. Once you try to wear this clue nail polish, you may start to experience its coolness and uniqueness that emphasize your overall outfit.
If you would like to know more trendy spring nail polish colors, check out this previous post about OPI Hollywood Collection 2021!
Finally, Orly breathable nail polish is highly designed for those women who want to level up or upgrade their outfit and overall appearance for the day. With an ideal color combination on their nails plus their daily outfit, you can achieve the best stunning appearance, which will surely stand out from the rest.