Undoubtedly grey color is so noticeable in the bright nail colors world especially in autumn and winter times where you feel it matches the rainy clouds. So, it's an amazing nail color choice to wear cute fall nails these days. Therefore, we searched Instagram's world to bring you the best grey nails ideas that will act as a fabulous inspiration for you.
Indeed, Different ideas, shades, styles, nail length, and shapes of grey nails you will find here. So, whatever your taste you will find what suits your personality and skin tone to get the best fall manicure that boosts your entire appearance, just keep scrolling!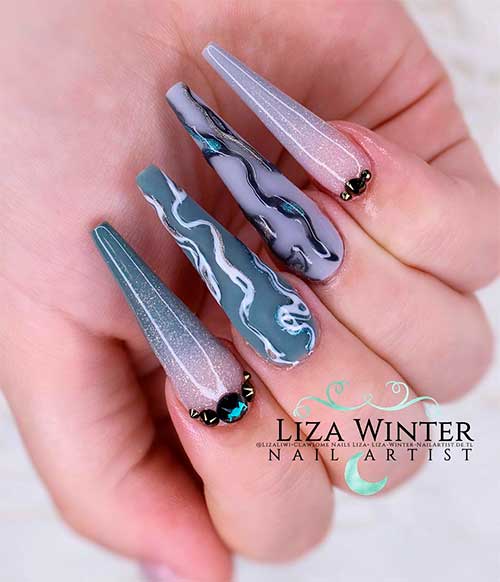 1. Autumn Leaf Grey Nails Idea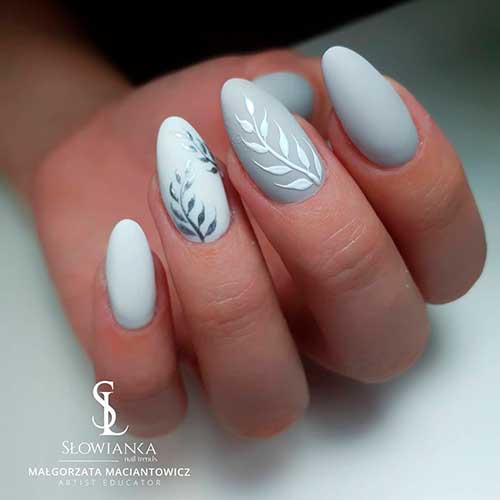 This is a stunning two different matte grey nail shades design with two accent grey leaf nails. So, go for these matte grey nails almond-shaped to boost your elegance and you will never regret them.
2. Stunning Long Medium Grey Almond Nails Idea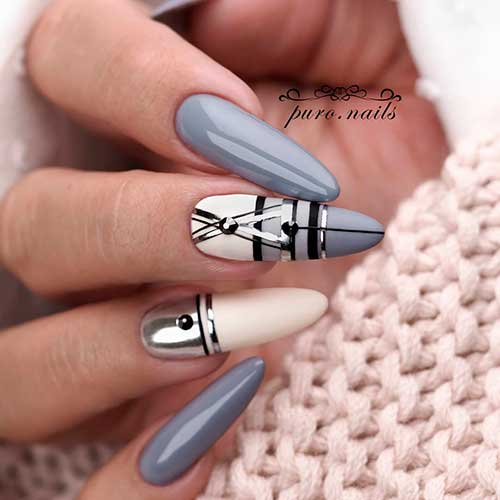 If you are one of the long nails fans then these long grey nails will take your attention and you will love to try them now. Of course, these long grey almond nails with some black lines are eye-catchy. Besides, the silver stripes and black rhinestones are really cute. At last, this nail art design is worth giving a try in your next manicure.
3. Short Pink and Grey Nails Dark Shade Idea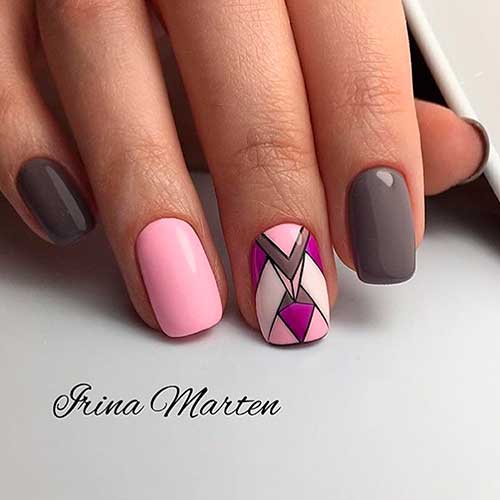 Still, short square nails are so chic and suit many people especially those who love to feel more comfortable and need to wear handy cute nail designs. So, if you are one of those then you probably get inspired with this color combination between dark grey nails and light pink nails is one of them has a great black striped lines design that contains white, purple, pink, and dark grey colors combination.
4. Short Matte Pink and Gray Nails Idea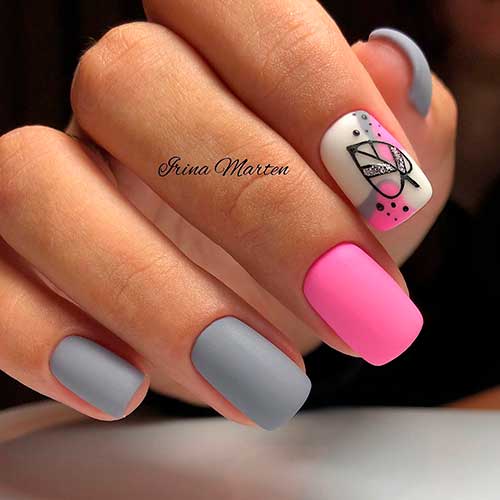 If you like matte nails then this amazing combination of light matte grey nails with two bright accent matte pink nails that are adorned with a black leaf will catch your eyes. So, go for this matte nail art design to boost your entire look and mood!
5. Grey Stiletto Nails Design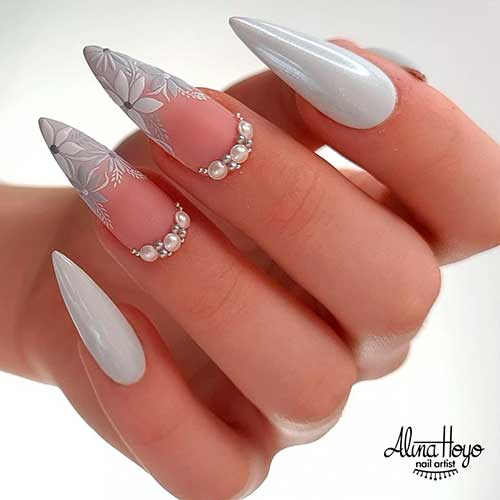 Indeed, all women love flower nails also grey shades, so the above masterpiece every girl wants to try. Additionally, this grey stiletto nail design uses shimmer grey nail polish shade, rhinestones, and stunning hand-painted flower nail tips on two accent nails.
6. Grey Nails with Animal Print Nail Art Ideas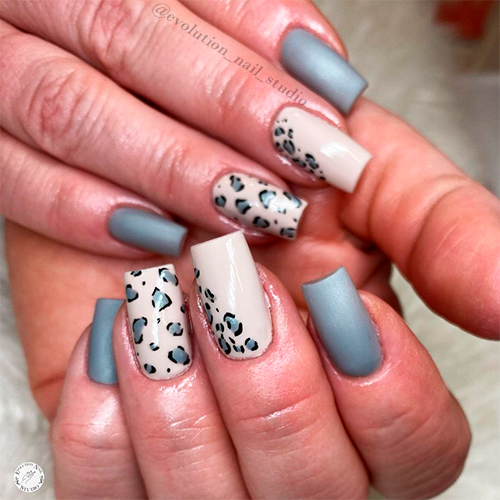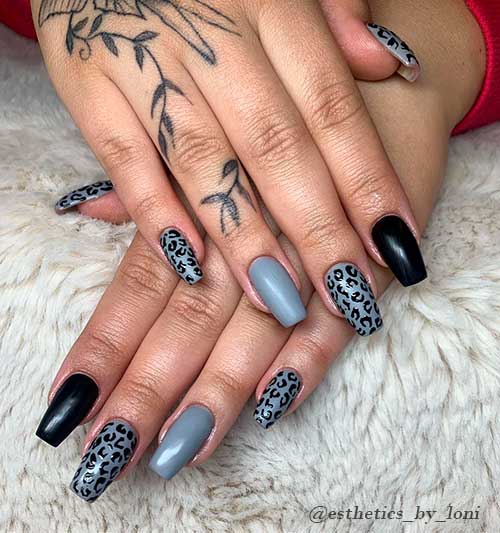 Of course, when your eyes glance at animal print nails staring a while because this nail art design is so attractive. Moreover when the animal print nails when blended with grey nails then the result is a masterpiece as you see above.
7. Matte grey and pink nails Ideas
Of course, matte grey nails are so elegant and attractive, and when blended with pink shades the nail art design turns out as a masterpiece of the square, almond, or even stiletto-shaped nails. So, check out the ideas below and enjoy!