Are you looking for an affordable nail polish collection? Why not try Essie Not Ready for Bed Collection? This Essie nail polish set has a high-quality formula that can last long without chipping. So, if you want a gorgeous shade for your nails without going to salons, this nail polish collection would be best for you.
Of course, this is the ultimate sleepover nail polish collection, perfect for a squad who wants to have a vibrant and super gorgeous shade. With this collection, you can definitely boast it with anyone. Super cheap but high quality. What more could you want? No doubt that this collection is worth your attention and money. Tell your squad and start spreading the sleepover vibes with this wonderful Essie nail polish set.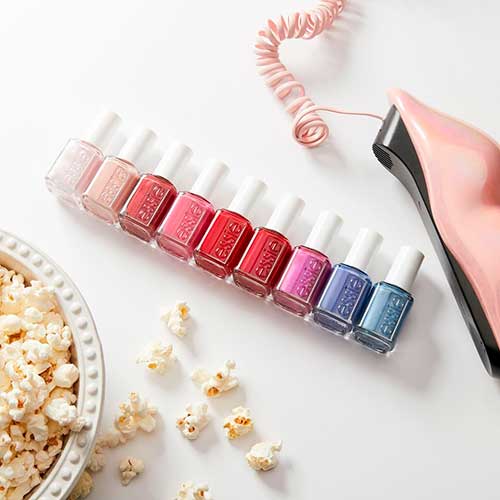 1. Pillow Talk the Talk Essie Nail Polish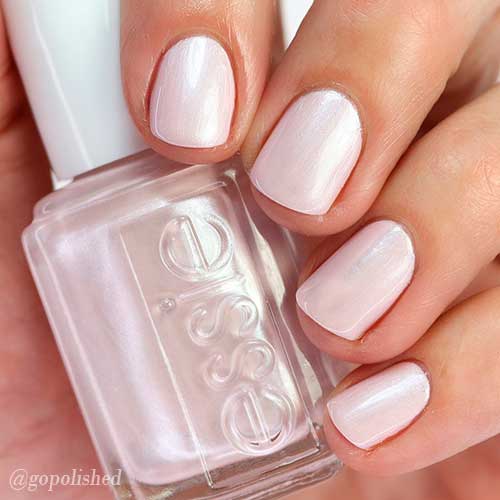 Indeed, pink is a versatile color for nails that can suit any skin tone color. If you love pink, then pillow talks. The talk is for you. Furthermore, this light pink nail polish can give a vibrant look to your nails, and the price is good for its quality.
2. The Snuggle is Real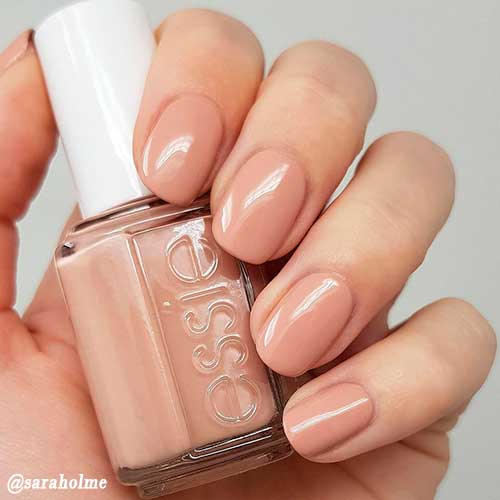 Another good quality nail polish is Essie not red-y for bed collection. This nail polish is good for dark and light skin tones. The snuggle is real is a mid-tone nude nail polish with red undertones that can give your nails a more vibrant looking. In addition, the price is so low, but it has a salon-quality formula that can make your nails stand out.
3. Essie Nail Polish Gossip n' Spill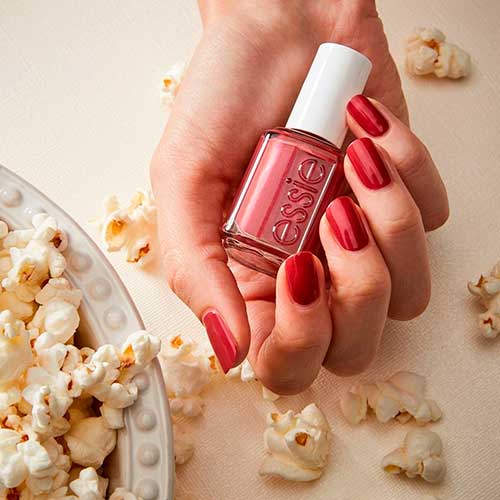 Ditch the ordinary rose, and give yourself a muted rose for more classic spring beauty. Of course, Gossip n' spills is a mute rose nail polish that can give is perfect for everyone. No matter your skin tone, this particular color can surely give your nails a modest and sweet shade.
4. Slumber Party On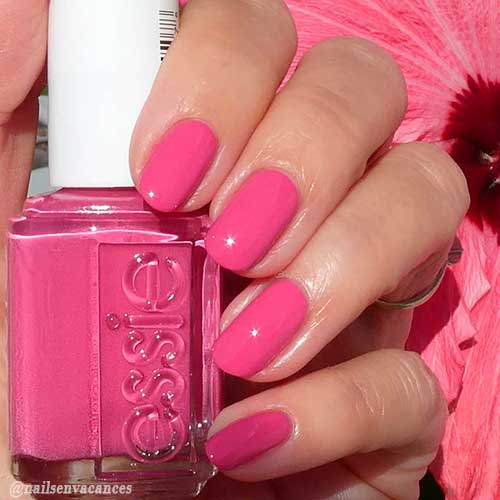 Bright pink nail polish can be stunning on a light skin tone color. So, if you want to go bold, Essie slumber party on a bright pink nail, the polish is perfect for you. This nail polish can make your nails stand out even more. Additionally, this particular manicure is from the not ready for bed collection by Essie and can beautifully last long.
5. Not Read-y for Bed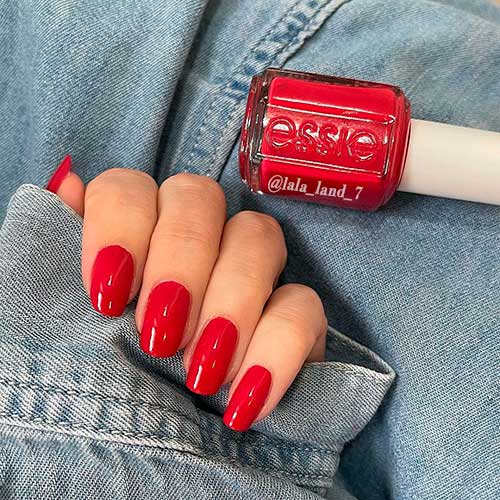 Still, love bold colors? Then you'll love not red-y for bed. Indeed, this cherry red nail polish is the star of the not read-y for bed collection from Essie. If you're looking for a rich cherry red color, why not go with not red-y for bed. Perfect for any complexion, this nail polish can give a bold and chic shade that can flatter any skin complexion.
If you are a big fan of red nails don't hesitate to visit our previous post about the cutest red nail ideas!
6. Pjammin' All Night Essie Nail Polish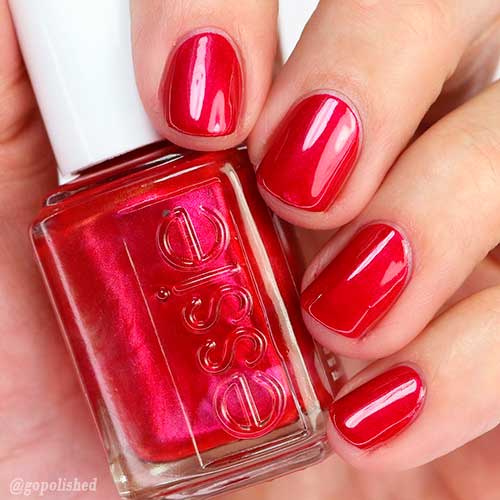 With berry red nail polish with tone-on-tone pearl, pjammin all night can make your nails stand out. Further, its shade is gorgeous and perfect for all nail shapes and skin tones. So, if you searching for a nail polish that can give shimmering and vibrant shade to your nails. Then this nail polish might pique your interest.
7. Sleepover Squad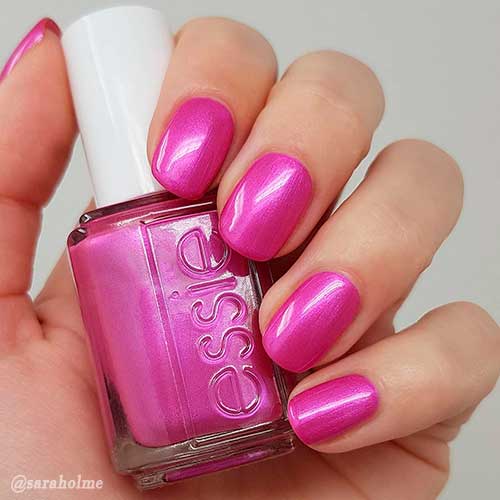 Are you looking for good quality nail polish that can last for weeks without chipping? Then the sleepover squad might be the one you're looking for. Calling all magenta fans out there, this Essie magenta nail polish, with its warm magenta tone-on-tone pearl shade, you could definitely love them.
8. From a to Zzz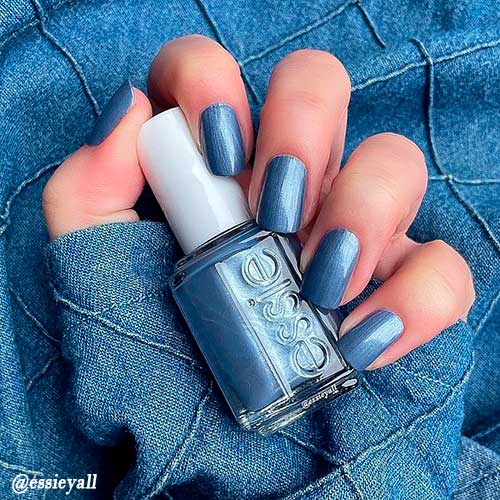 From A to Zzz', a gorgeous, muted blue shade and silver pearl, is an absolute beauty that can definitely give your nails a vibrant and simmering look. If you love the neutral color, why not go with this nail polish neutral but stunning?
9. Wink of Sleep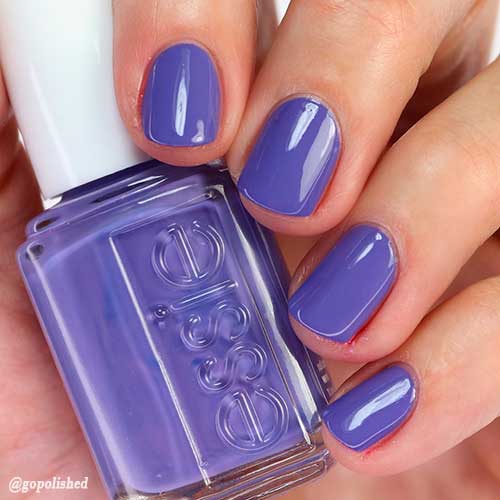 At last, the wink of sleep has deep violet and blue undertones, making it perfect for any skin tone, especially dark skin tone. This gorgeous, opaque nail polish in 2 coats can definitely make your nails stand out.