Essie, the renowned nail polish brand known for its wide range of vibrant and trendsetting shades, has once again captured the essence of the season with its limited edition Essie Fall 2023 collection, "Step Out of Line." This collection introduces six new shades, each carefully crafted to embrace the spirit of autumn and empower individuals to express themselves boldly and unapologetically. From deep greens to rich purples and captivating blues, this collection offers a diverse palette that is sure to captivate nail polish enthusiasts.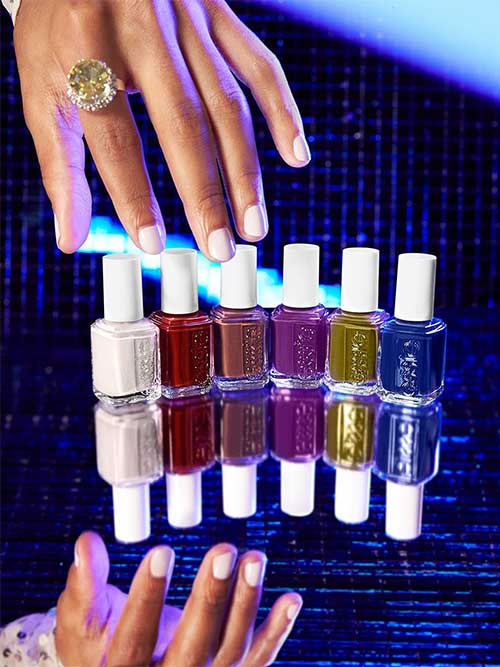 1. Essie Meet Me at Midnight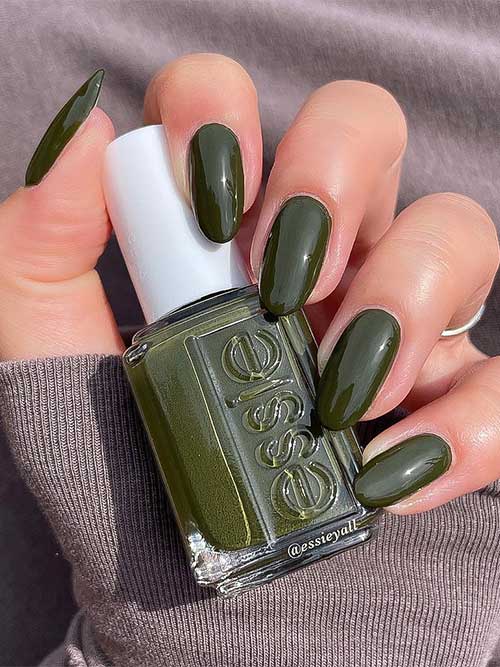 This deep olive green nail polish with yellow undertones is a standout shade in the Essie Fall 2023 collection. Its unique combination of earthy green and vibrant yellow adds a touch of warmth to the autumn color spectrum. "Meet Me at Midnight" is the perfect choice for those seeking a bold and unconventional look that symbolizes confidence and individuality.
2. Essie Underground Ball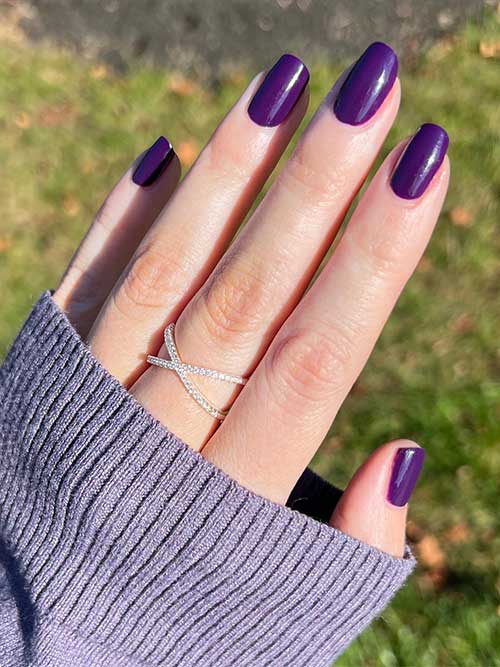 A dark plum purple with red undertones, "Underground Ball" exudes sophistication and elegance. This shade is perfect for those craving a deep, mysterious hue that adds a touch of drama to their nails. Whether attending a formal event or simply wanting to make a statement, "Underground Ball" is the ideal choice for an alluring and glamorous look.
3. Essie Lights Down, Music Up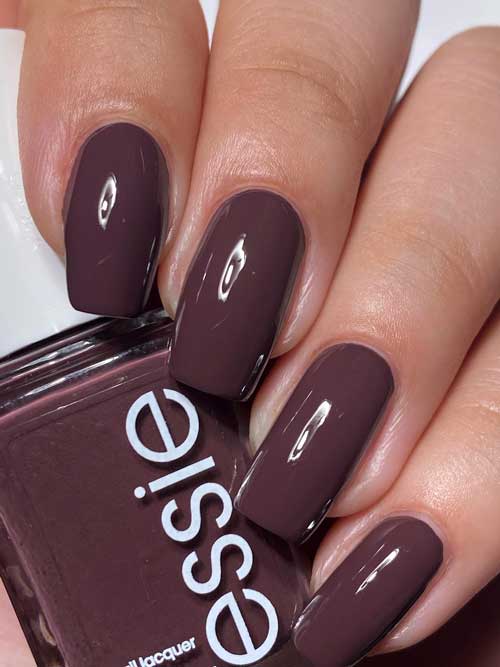 Muted mauve brown with red undertones, "Lights Down, Music Up" evokes a sense of nostalgia and warmth. This shade seamlessly blends brown and red, resulting in a captivating hue that is both versatile and refined. Whether you're going for a casual or sophisticated look, "Lights Down, Music Up" effortlessly complements any outfit and occasion.
4. Step Out of Line: The Best of Essie Fall 2023 Collection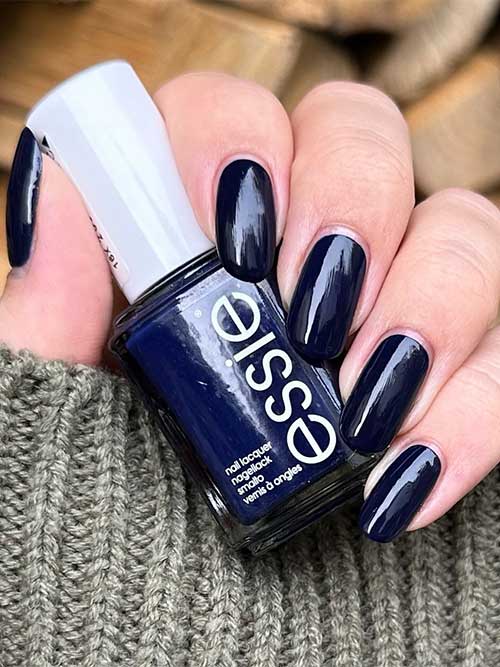 As the namesake of the collection, "Step Out of Line" is a richly dark indigo blue with red undertones that demand attention. This shade represents the courage to challenge societal norms and embrace individuality fearlessly. It offers a rebellious and edgy aesthetic that is perfect for those seeking to make a statement and break free from conformity.
5. Essie Dance 'til Dawn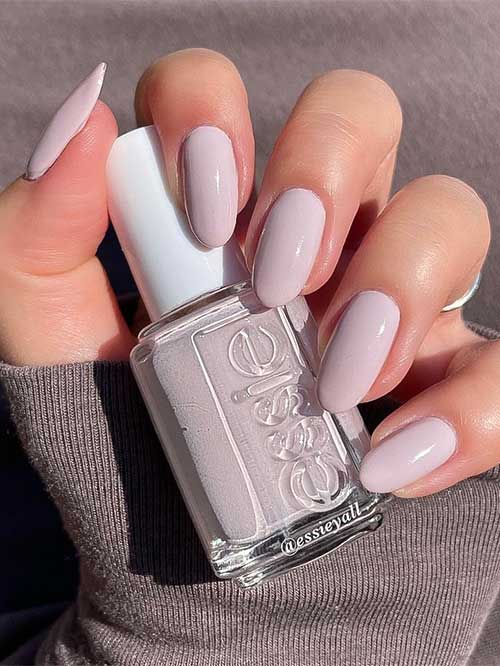 For those who prefer a more subtle and ethereal look, "Dance 'til Dawn" is a muted gray-white with pink undertones that embodies grace and elegance. So, this delicate shade is reminiscent of the softness of moonlight, creating a whimsical and romantic atmosphere. "Dance 'til Dawn" is a versatile color that pairs well with any outfit, making it suitable for both casual and formal occasions.
6. Essie Full Blast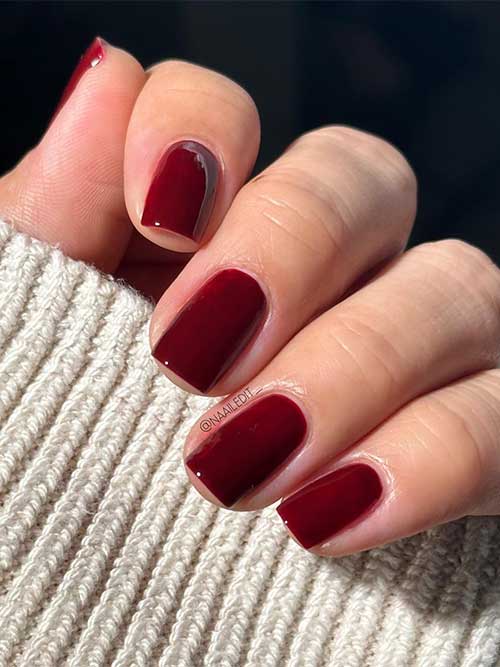 A vibrant ruby red with blue undertones, "Full Blast" is a show-stopping shade that exudes confidence and empowerment. This rich and intense color symbolizes strength and passion, making it the perfect choice for those who want to make a bold and powerful statement. "Full Blast" adds a touch of glamour to any ensemble, instantly elevating your look.
In addition to their stunning colors, what sets the Essie Fall 2023 collection apart is its commitment to vegan and cruelty-free formulas. The brand's dedication to creating high-quality nail polishes that are ethically sourced and environmentally friendly is truly commendable. Essie continues to prioritize the well-being of its customers and the planet, making it a top choice for conscious consumers.
With its "Step Out of Line" collection, Essie once again proves why it is a leader in the nail polish industry. The carefully curated shades offer a diverse range of colors that cater to various moods and styles, allowing individuals to express themselves authentically. Whether you're looking to make a bold statement or embrace a more subtle and romantic aesthetic, the Essie Fall 2023 collection has something for everyone. Step out of line, embrace your uniqueness, and let your nails do the talking with Essie's captivating new shades.