Halloween is approaching, so you must level up your celebration of Halloween at home despite the pandemic crisis today. One way to do these is to create creepy Halloween Nails to best complement your costume.
To give you the best idea, you can consider the following cute designs to have the best Halloween nail art. With that, you can enhance your skills in designing your nail for your Halloween party.
1. Shiny Blue with Black Spider Nails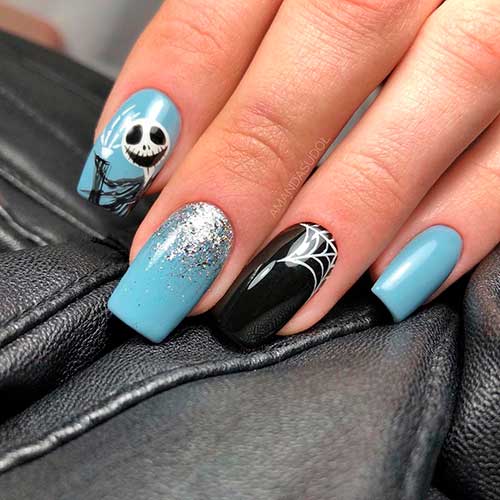 If you want unique nails for your Halloween party, this nail art is perfect for you. These Shiny Blue with Black Spider Nails can show your rock n roll side. It's a cool swag design that can catch the attention of others.
2. Black Pink Savage Nails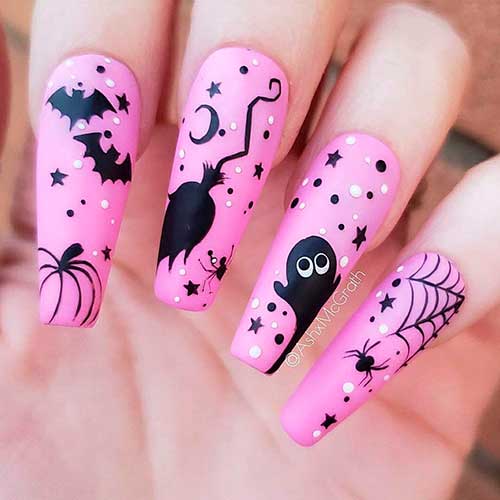 Show your sweet and dark side with these Black Pink Savage Nails. This Halloween nail art allows you to show your feminine and fierce personality. If you want to have creative but cute nails for Halloween, this is the best option.
3. Crayon Halloween Witch Nails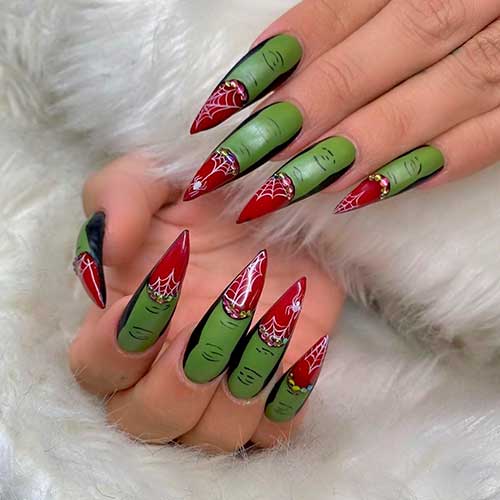 If you want to have an attractive and extraordinary nails for Halloween, trying Crayon Halloween Nails will not fail you. With this pointed green and red nail design, you can have creepy but colorful witch nails for your Halloween party. It is ideal for different skin colors, so feel free to design your nails with a pointed crayon style.
4. Bloody Death Halloween Nails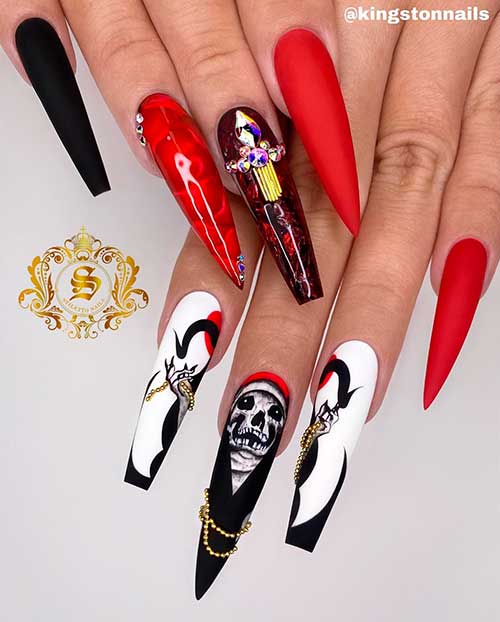 Feel the theme of your Halloween party with these Bloody Death Halloween Nails. With a combination of red, black, and white nails, you can have attractive creepy nails that can impress others. With this Halloween nail art, you can level up your creativity and express a unique and elegant style.
5. Red Black Skull Creepy Halloween Nails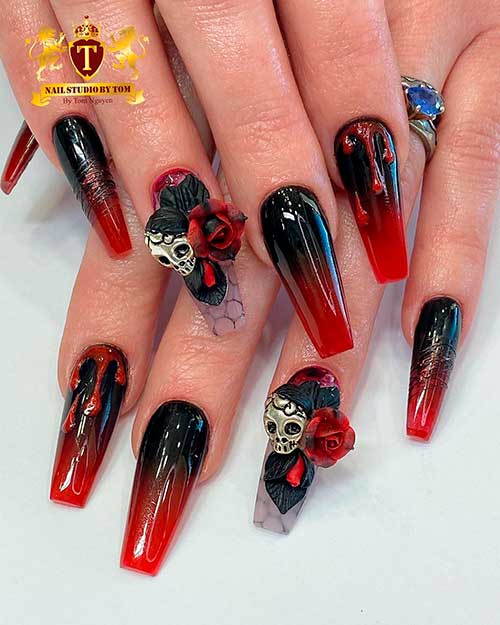 The Red Black Skull Nails can be among the best designs to make your Halloween costume more appealing. It has a glossy design that can make you a royal Halloween queen. With this coffin nail design, you can have a well-detailed nail that can express your creativity. It looks like bloody, shiny nails that can bring a thrill to your Halloween celebration.
6. Witch Creepy Halloween Nails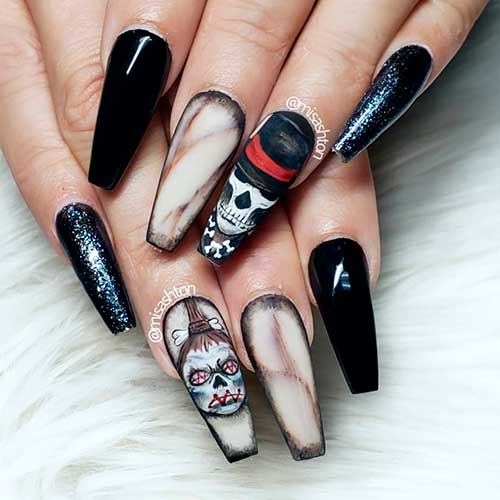 Do you want to have fun and entertainment for your Halloween party? Then, you can use these Halloween witch Nails to spice up your Halloween celebration. With shades of black and dirty white nails with skull nail art design, you can give justice to your Halloween nails. In addition, it can also show your great nail painting skills. It can also show your pop-rock personality with this nail design. Its shiny shade can provide an elegant but creepy design, which is attractive.
7. Halloween Spider and Nightmare Before Christmas Nails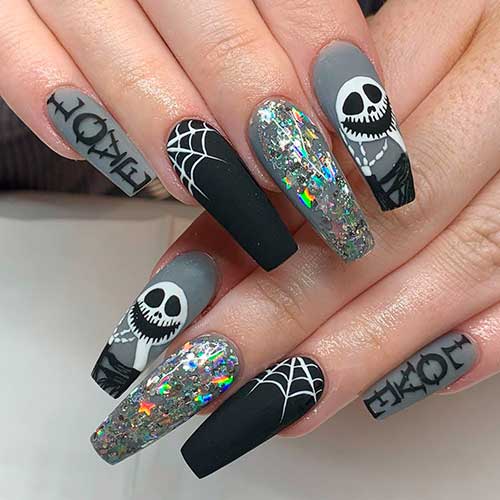 One way to show your creativity for your Halloween celebration is to paint your nails with spider and nightmare before Christmas nail design. Bring out your savage chic vibe with this Halloween nail design. If you want to have dark, cool but pretty design nails, this design is the best solution. If you're pretty savage, this nail art can help you show your swag but the beautiful vibe.
Image Credits: 1. Instagram@amanda.sudolll, 2. Instagram@ashxmcgrath, 3. Instagram@obsidiannailstudio, 4. Instagram@kingstonnails, 5. Instagram@nailstudiobytom, 6. Instagram@misashton, 7. Instagram@thebeautybox63