Are you suffering from dry skin around your nails and sometimes peeling cuticles, especially in the winter season? So, if you want to get rid of this undesirable issue that, can lead to bacterial infections, fortunately, you are in the right place. Because there are some easy ways to soften cuticles yourself at your home.
There are several methods to soften cuticles, but you should try to keep them healthy and clean. The best way to keep cuticles healthy is to wash your hands regularly in addition to using hand cream. A thick layer of hand cream will help retain moisture. Natural ingredients which are available almost at every home are your way to soften your cuticles, without further ado let's get started.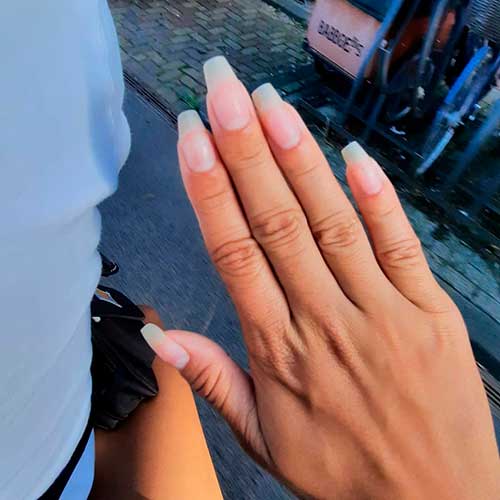 1. DIY Cuticle Oil with Simple Ingredients
Two spoons of warm olive oil, one spoonful of coconut oil, and one spoonful of glycerin are the three natural ingredients you need to make a DIY cuticle oil. Now, put all ingredients in a propitiate cup and mixed them well.
Wash your hands well and start to add the natural cuticle softener mixture over your nail's sides and the whole nail bed. Then, start massaging for a while and that's it.
2. Lemon Water Soak Nail Approach
This method must be avoided for those who have cut or damaged nails because lemon can cause pain and stinging. All you need are a bowl of very warm water mixed with lemon juice with a moderate concentration then soak your nails thoroughly in this natural cuticle softener for about 3 minutes.
Dry your hands with a towel then gently push back your cuticles after that apply your favorable moisturizer, this remedy can be used once a week.
3. Vinegar as Natural Cuticle Softener
White vinegar is the most affordable and available for every girl, just pour a small amount of white vinegar into a bowl after that soak your nails in it for about 5 minutes, then rinse your hands and dry them with a towel, and that's it.
Carefully, use this ingredient because it's like lemon and can cause some pain and sting for cut or damaged nails.
Related: The 9 Best Ways for Cuticle Care at Home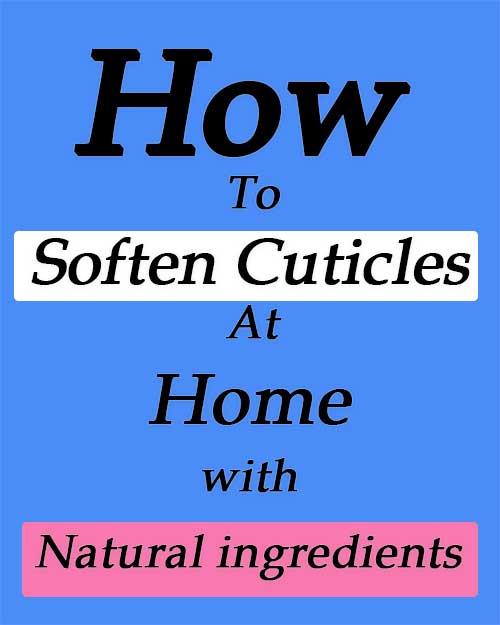 Image Credit: Instagram@nails.vdbh