Everyone loves fall time until the holiday to celebrate in different ways especially wearing themed fall and holiday pretty nails. Luckily, ORLY will increase your celebration excitement with different fall and Christmas nail colors. Fortunately, the new ORLY Breathable collection all tangled up is available now!
The FALL/HOLIDAY All Tangled Up collection comes with six stunning color shades that are inspired by winter's softer side. Furthermore, all of them are vegan and formulated without harmful ingredients. Indeed, this collection of colors will elevate your next manicure. So, check them out and choose your favorite nail colors to enjoy the cutest fall manicure.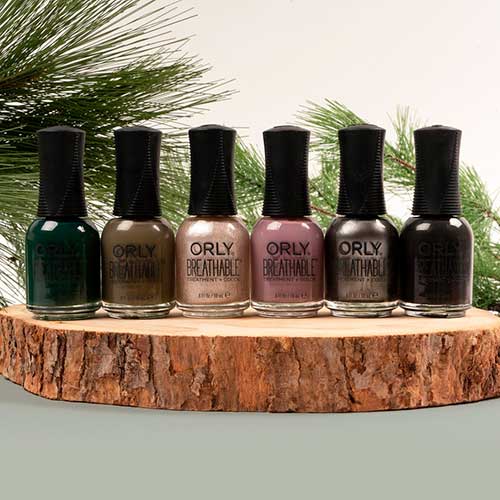 1. Pine-ing For You Orly Nail Polish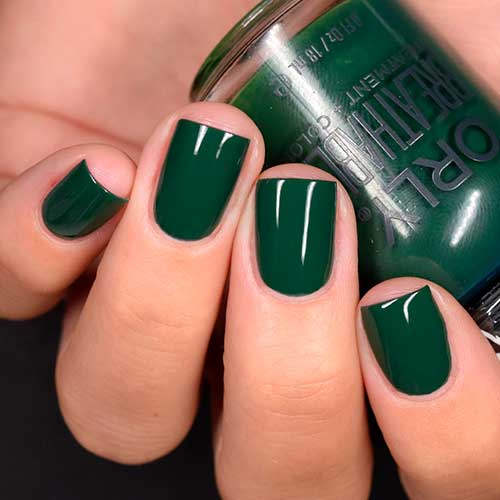 Stunning hunter green creme nail polish that long lasted for days and longer nights. Further, it's a breathable nail polish that, can be applied in one step without the need for applying a base coat or topcoat. Of course, this shade of color makes you feel Christmas vibes. Additionally, you will love looking at your nails every second.
Just apply 2 coats and enjoy your healthier top nails without chipping or peeling.
2. Don't Leaf Me Hanging Orly Nail Polish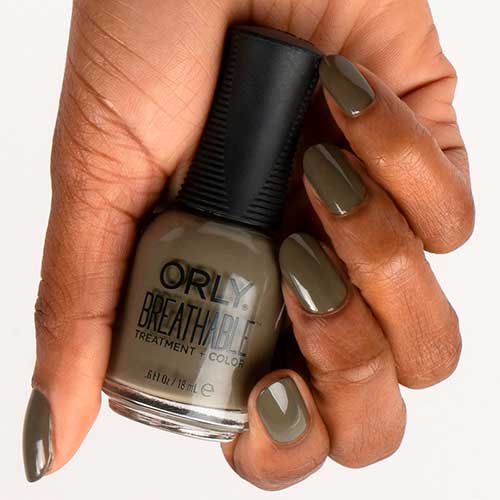 If you are searching for a perfect autumnal nail color shade then go for this Orly breathable olive green creme polish. Indeed, that makes you stand out from the crowd.
3. Love At Frost Sight Orly Breathable Nail Polish
Be special, and wear this gunmetal shimmer Orly breathable polish to catch all eyes around you which, one of which might be love at first sight from someone.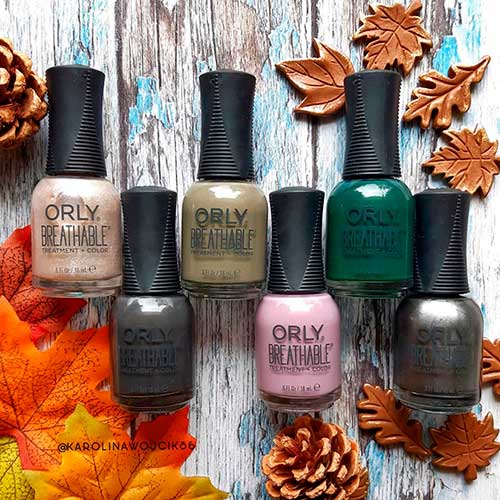 4. Let's Get Fizz-icle Orly Breathable Nail Polish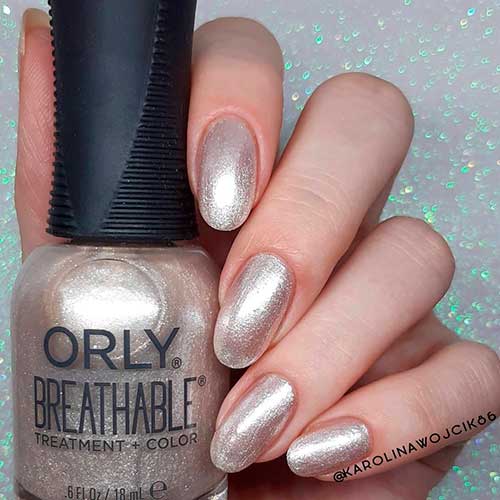 Another outstanding Orly nail polish shade. I really love this shimmery champagne color. So, opt for this nail shade and boost your next manicure level. Of course, your mood will boost too!
5. The Snuggle Is Real Orly Breathable Nail Polish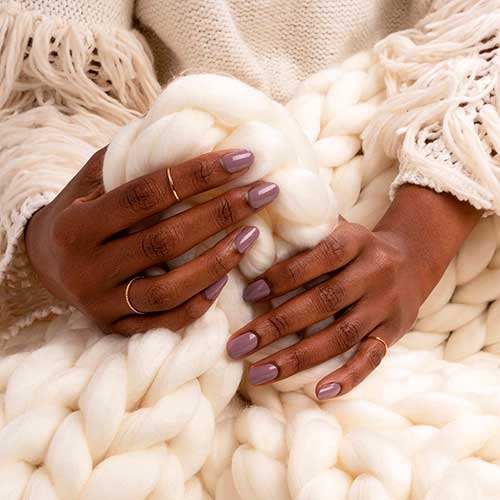 Try this soft mauve creme Orly Breathable nail polish that is described as warmness and coziness under the blankets. Of course, this beautiful calm shade will give you the top nails you dreamt of!
6. Diamond Potential Orly Breathable Nail Polish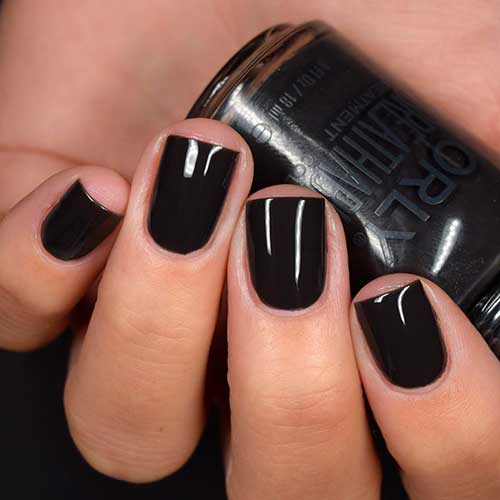 Another, amazing shiny deep charcoal creme polish that suits most fall outfits. Maybe you are one of the dark nail lovers. So, you will feel the beauty of this awesome nail shade color. Also, this dark hue can suit winter manicures.
At last, the ORLY Breathable FALL/HOLIDAY All Tangled Up collection shades give you different varieties for wearing the most beautiful fall nails and lovely trendy nails which make you so attractive wherever you go.
Related post: OPI Infinite Shine Muse of Milan Fall Manicure