This year is almost over, and that is a good reason for us to celebrate and enjoy ourselves. So, what are you waiting for? Throw a New Year's Eve Nails and celebrate. New Year's Eve might be a bit different than before. However, although it means drinking beer or eating food on couches, you can still put in some joy and glamour with some festive, glittery as well as fun nail art.
We are talking about holographic, confetti, bold, velvet, and embellishments in the shade of black, bright pastels, and gold. After all, superb nail art is the one that brings a sweet smile to your face. Keep on reading to find the pretty new year's nail ideas available today.
1. Black And Gold New Year Nails Design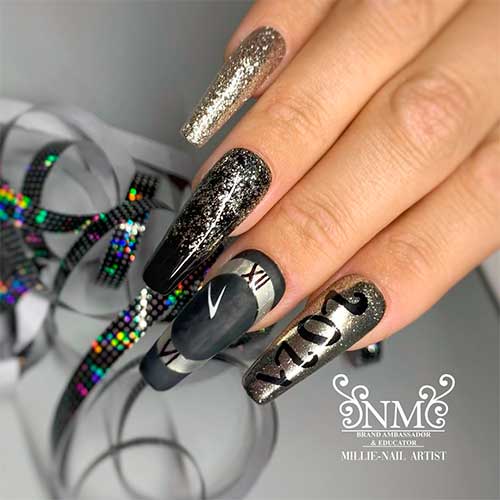 This is one of the best new years eve nails ideas. A few shade pairing strike that ideal balance of glamorous as well as edgy black, silver, and gold. Make your nails the main accessory with this amazing and remarkable bold combo.  This is surely a stand out from the rest. For sure, the attention of your friends and loved ones is on you.
2. Simple Silver Glitter New Year Nails Design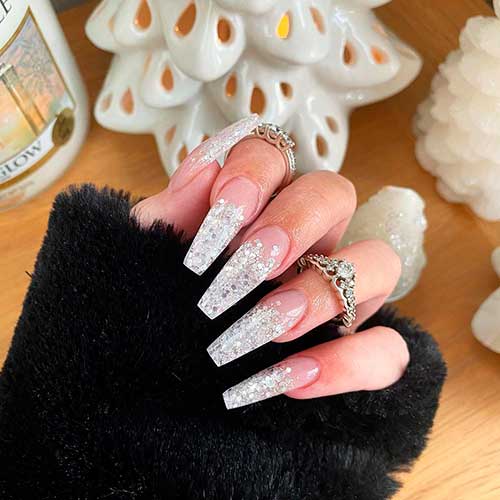 This is a very simple, elegant, and very classy new year nails design. Paint your nails with an old rose manicure and covered half of your nails with glitters. This is a unique nail art design that you can wear in part or get together with friends and family. Oh! Don't forget to use white nail polish to make it glossier.
3. Nude Colored with Black and Gold Glitter Nails for New Years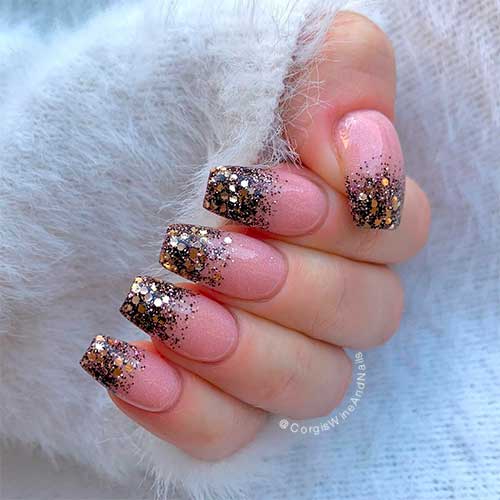 Update the typical French mani by painting the tip halfway for an explicit, vivid, and amazing look. We also find irresistible the option of contrasting shades like black and pink. You can accentuate this nail art design with a black or pink dress and shoes to make it appear more elegant. For sure, your New Year will be more memorable as well as unforgettable. Try this nail art design now!
4. Nude Nails with Gold Glitter and Strips Design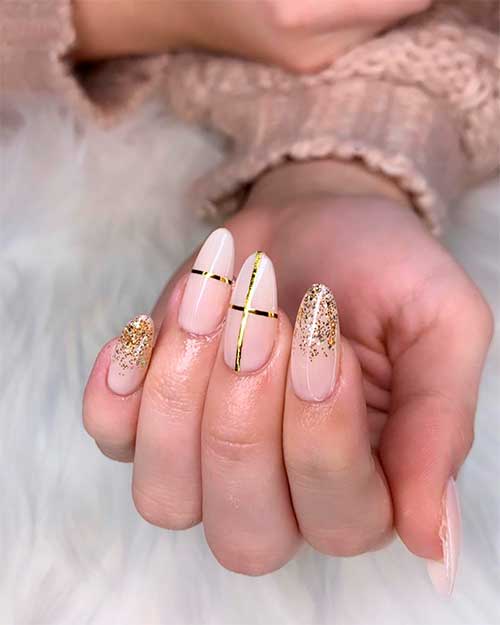 Do you love muted neutrals or do you prefer nude ombre nails look? If so, why not mix the two in order to come up with a unique and striking nail design? June's Cozy cardigan set makes it simple for you by putting as different one-two colors, which is ideal to go with any outfit. This is a must-try nail design this New Year's Eve.
5. Glittery Pink and Gray Nails Design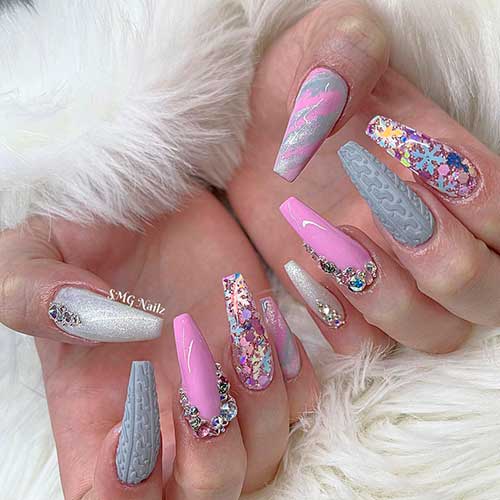 For commitment ones out there who do not want to stick to one color, finish as well as texture, we say combine them all. Paint your nail something exceptional, unique, and different for organized chaos that appears that is especially striking. If you love adventure, then try this one.
6. New Year Fireworks Nails Art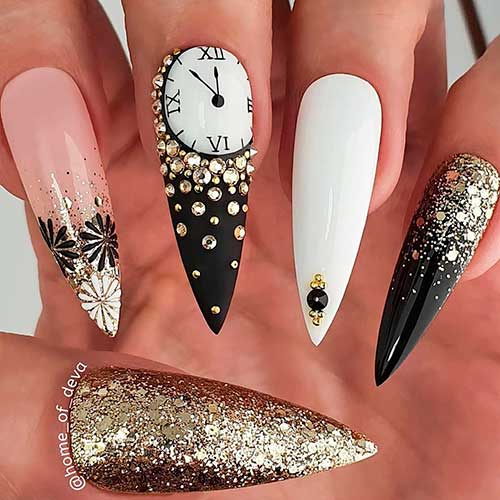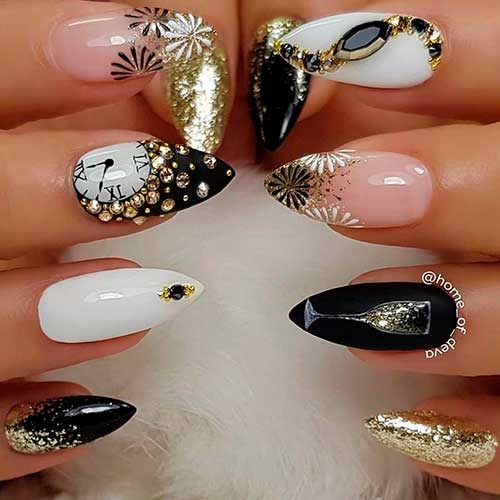 Definitely, we all love seeing new year's fireworks while celebrating and counting down. So, I think the best-themed nail art for this celebration is the new year fireworks nails art which is combined with gold glitter and accenting new year's clock nails.
To Conclude
New Year is a time to celebrate the things that happened to us and at the same time to celebrate the things that will be happening in the future. Why not make your New Year's Eve celebration more memorable and unforgettable by wearing any of the New Year's Eve nails mentioned above? This will surely make you look superb and exceptional this holiday season.