If you are searching for some easy ways for natural nails care without going to the salon once or twice monthly and saving your money and getting perfect nails at the same time. Then, fortunately, you're in the right place. We've gathered 4 helpful nail care hacks and nail tips that will make your natural nails healthier. Besides, have stronger long fingernails with a simple daily nail care routine that convinces you to do it yourself, without further ado let's get started!
1. Always File your Nails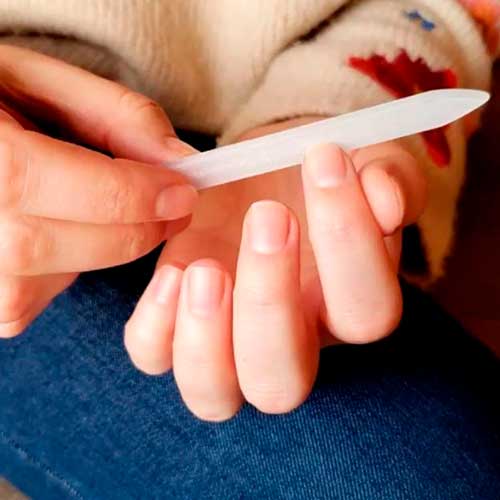 You should always file your nails to trim them a little with a glass nail file. And this nail routine step will make your nails bed stronger by preventing keratin separation. So, don't hesitate to do this step to keep your natural nails healthy.
2. Soak Nails For Soften Cuticles
Soaking nails in warm water will give your nails a great benefit like softening the cuticles without the need for purchasing cuticle creams to treat dry cuticles. Just soak your nails for five minutes to keep your cuticles softened and healthier naturally. Cuticle remover can be used after this step to soften the dead skin and remove it easily.
Related: The 9 Best Ways for Cuticle Care at Home
3. Use a Cuticle Pusher and Cuticle Nipper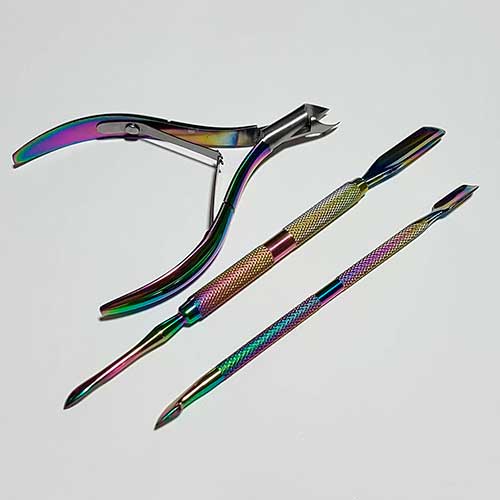 Gently use a cuticle pusher to push your cuticles back and let your natural nails grow faster and be healthier. Do this step in a circular motion to pull off the dead cuticle skin while pushing the cuticle back. Now your nails are prepared to be manicured perfectly.
The cuticle nipper tool is so helpful to trim tough cuticles and hangnails that may be caused by repetitive hand washing or sometimes during dried or colder days.
4. Cuticle Oil for Moisturizing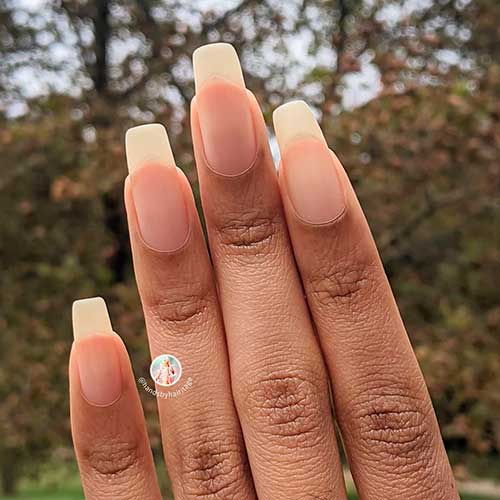 Apply some cuticle oil to moisturize your cuticles and keep them from drying out, also it helps your natural nails to grow and look perfect.
Start to maintain your nails today with these 4 easy simple nail care hacks that make your nails healthy and stronger and always prepared for your next manicure to be applied with a perfect finish.
Image Credits: 1. Instagram@myindiepolish, 2. Instagram@veroniquesshop, 4. Instagram@handsbyhairitage,